Discover more from Accelerated
News and jobs in tech & venture capital.
Over 35,000 subscribers
🚀 Controversy brews over "Apple tax"
Plus, a look at the inner workings of TikTok's algorithm!

It's been a good year for Shopify investors! The company's stock closed the week at $881, up from $328 a year ago. With a market cap of $103B, Shopify is now the most valuable company in Canada.
What's caused this growth? Shopify has certainly benefited from the sudden and dramatic shift to e-commerce, but the company has also been on fire with new product releases. A few examples: (1) new financial products for merchants and installments for consumers, (2) a fulfillment network, and (3) consumer-facing shopping app Shop.
This week, Shopify had another big announcement - Shopify merchants will now be able to sell their products on Walmart's Marketplace, which gets 120M monthly visitors and is directly competitive with Amazon. Walmart hopes to add 1,200 Shopify sellers to the platform this year, focusing on SMBs with a product assortment complementary to its own. We're curious to see how this partnership goes!
---
news 📣
⚖️ Apple under fire for "Apple tax." You may have heard of Hey, a new email service that helps users better screen, sort, and manage their emails. Hey launched in beta this week, and was quickly rejected from Apple's App Store. Why? Apple takes 30% of revenue from in-app purchases (known as the "Apple tax") - to avoid this, Hey only allowed users to subscribe to the $99/year service on the Web. Apple says that this violates its policies, though critics have pointed out that Apple applies these policies inconsistently and often exempts big companies like Netflix and Amazon.
👀 FB lets users turn off political ads. Facebook and Instagram will now allow users to opt out of political ads ahead of the 2020 elections. The feature will roll out to U.S. users in the coming weeks, and will accommodate those who, as Mark Zuckerberg said, "already made up [their] minds and just want the election to be over." While Facebook remains fairly hands-off in regulating political ads, the company did pull an ad from President Trump this week that included a symbol used by Nazis.
📢 Twitter branches into audio. Twitter started to roll out audio tweets to iOS users this week. No word yet on when the feature will be available for Android or Web! Audio content is limited to 140 seconds, and can only be added to original tweets (not replies or retweets). The launch comes at an interesting time - Clubhouse, which many refer to as the "audio version of Twitter," raised a Series A last month. However, audio tweets are broadcast-only, compared to Clubhouse's conversation format.
🚘 Hertz pulls stock offering. It's been a rocky few months for Hertz, which filed for bankruptcy last month after seeing demand drop substantially due to COVID. The company (surprisingly) received approval last week to sell an additional $1B in shares, despite the fact that the New York Stock Exchange plans to delist the stock. The SEC jumped into the fray this week, advising Hertz not to pursue the additional stock sale. Hertz terminated the plan, and is reportedly now seeking a $1B bankruptcy loan.
🚎 Uber gets into SaaS? Uber, another company hit hard by COVID, started to diversify its revenue this week. The company is now licensing its trip management and fleet tracking software to public transit agencies, starting with the Bay Area's Marin Transit. Users will be able to book Marin Transit rides through the Uber app - Marin Transit will keep the ride revenue, and pay Uber $80k over two years for the software.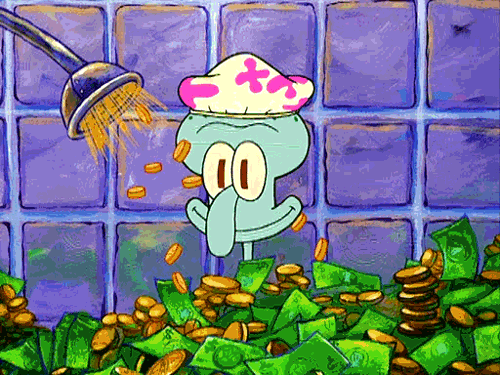 WhatsApp is arguably one of the most undermonetized consumer platforms, with 2B+ users and negligible revenue. Facebook, which acquired WhatsApp for $19B in 2014, is finally ramping up monetization with in-app payments. Users in Brazil (WhatsApp's second largest market) will be able to pay other consumers and small businesses through the app. Payments will be free for consumers, with a 4% processing fee for businesses.
WhatsApp had been testing payments in India (its largest market) for two years, but ran into regulatory issues that prevented a full rollout. As a number of large companies (Google, Paytm, Tencent, Ant Financial) race to dominate mobile payments, we're curious to see how quickly Facebook rolls out WhatsApp Pay to new markets!
---
what we're following 👀
Curious how TikTok decides what content to show you? TechCrunch summarizes the inner workings of the algorithm.
A thoughtful take from Kevin Kwon on why Figma is dominating the design space.
The FDA just approved the first prescription video game for kids with ADHD.
The Profile's Polina Marinova shares lessons learned from quitting her full-time job to start a media company during the pandemic.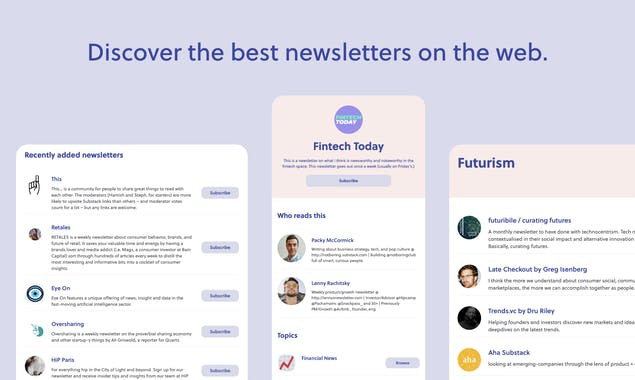 A cool new website launched this week for newsletter fans! There's been an explosion of newsletters in the past year, and it can sometimes be tough to find the best newsletters about topics you're interested in.
Newsletter Stack curates newsletters across a wide range of topics, from mental health to pop culture. They're vetted by newsletter experts, and most are written by independent creators. If you're not sure where to start, check out recommendations from Newsletter Stack's team of curators.
Inspired by this, we wanted to share five of our favorite newsletters. We read a ton of amazing newsletters, and wanted to call out a few for consistently delivering high value per minute spent reading. This isn't a comprehensive list - please comment below to tell us your favorite newsletter! 
---
Just a quick reminder that we're hosting office hours for students in the black community who are interested in working in VC or at a startup! Here's the links to book time, and brief bios of the investors participating:
jobs 🎓
Kapwing - Backend and Full-Stack Engineers, Product Designer, Senior Product Manager, Customer Support (SF)
Notion - Community Manager (SF)
Chime - Product Manager (SF)
Shef - Platform Community Manager (SF)
Earnest - Product Manager (SF)*
Clubhouse - iOS Engineer, Product Designer (Bay Area)
Roblox - Junior Front-End Web Engineer (San Mateo)
JPMorgan - Global Tech Strategy Associate (NYC)
Airtable - Program Coordinator (NYC)
Hero Health - Growth Associate (NYC)
Product Hunt - Social Media Manager, Editorial Lead, Product Manager* (Remote)
*Requires 3+ years of experiences.
internships 📝
Blend - Finance Intern (SF)
Sleeper - Character Design & Animation Intern (SF)
Rec Room - Games Developer Intern (Seattle)
Dirty Lemon - Ops Intern (LA)
ROOM - Graphic Design Intern (NYC)
Varo - Partnerships Intern (SF, Salt Lake City, NYC)
Cowboy Ventures - Investment Team Intern, Community Intern (Remote)
Sheryl Sandberg & Dave Goldberg Family Foundation - Marketing Intern (Remote)
WorkBoard - Software Engineering Intern, Growth & Marketing Intern (Remote)
Iris Automation - Marketing Intern (Remote)
Peek - MBA Strategy & Business Ops Intern (Remote)
---
puppy of the week 🐶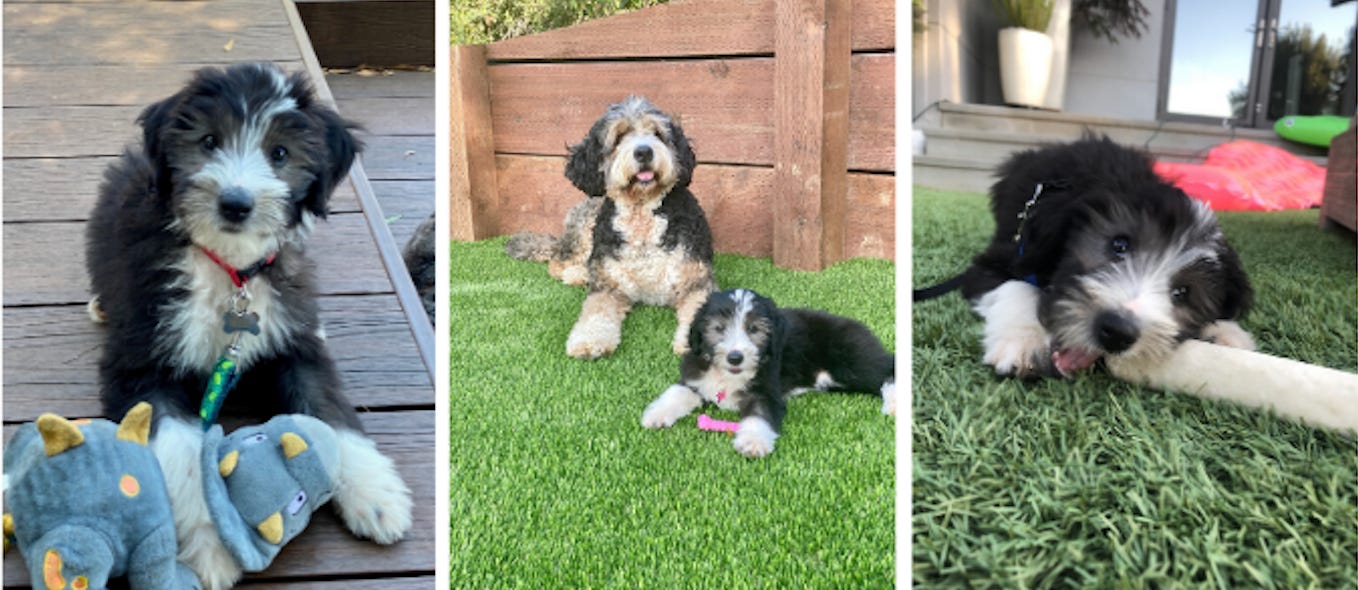 Moka Bear is a ten-week-old mini sheepadoodle who lives in the Bay Area. She just came home to her family last week!
Moka is the new baby sister of our best friend Kai, a five-year-old bernedoodle who you may remember from past Accelerated issues! Moka's hobbies thus far include trying to bite things, taking Kai on walks, and playing with her human siblings.
Moka will be making future appearances on Kai's Instagram - @kaithebernedoodle!
---
Hi! 👋 We're Justine and Olivia Moore, identical twins and venture investors at CRV. Thanks for reading Accelerated. We'd love your feedback - feel free to tweet us @venturetwins or email us at twins@crv.com.