Discover more from Accelerated
News and jobs in tech & venture capital.
Over 35,000 subscribers
🚀 Discord moves beyond gaming
Plus, our take on why it's too early to "cancel" Clubhouse!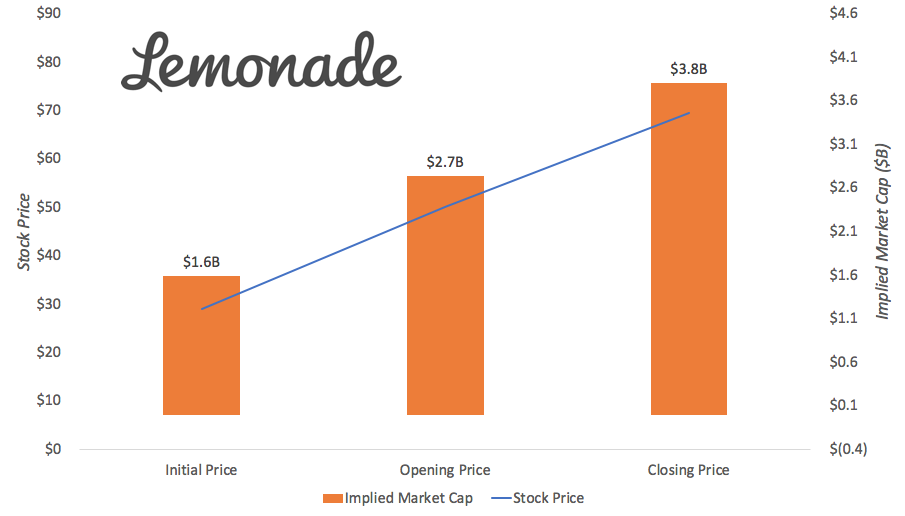 Insurance startup Lemonade's IPO exceeded expectations - after pricing at $29/share, the company's stock opened at $50 and ended the day (and week) at nearly $70. This 140% pop was the highest of any U.S. company to go public this year.
Lemonade is now trading at a $3.8B market cap, a surprisingly positive outcome after the initial pricing implied a "down round" from its last private financing. It's a win for SoftBank (Lemonade's largest investor), but the company has a lot to prove - it's still unprofitable, with a tough gross margin profile and low LTV/CAC.
Nima Wedlake from Thomvest Ventures wrote a great S-1 breakdown on the company. Check it out if you're interested in learning more about Lemonade's business model, or want a more in-depth analysis on how insurance companies are typically valued!
---
news 📣
🚘 Is Uber acquiring Postmates? Uber may have lost out on Grubhub, but it's reportedly still looking to buy market share in food delivery! According to The Wall Street Journal, Uber is in talks to acquire Postmates for $2.6B, a slight premium to the $2.4B valuation on the company's last round. However, Postmates is also exploring an IPO after confidentially filing last year, and has been preparing to publicly release the filing documents. As of May 2020, Postmates had 8% market share in U.S. food delivery (according to Second Measure), significantly lagging DoorDash and Uber Eats.
🎮 Discord expands its scope. Chat app Discord announced a $100M funding round this week at a $3.5B valuation. Alongside the fundraise, Discord also unveiled a new tagline: "Your place to talk." While the company has long been focused on gamers (and has grown to 100M MAUs), it's now aiming to move into the mainstream. With easier onboarding and more accessible design, the Discord team is hoping that a broader range of communities see the product as their home for text and audio chat.
🚫 India bans Chinese apps. The ongoing conflict between India and China spilled into the mobile world, with the Indian government banning 59 Chinese apps (including TikTok and WeChat). The government expressed concerns that these apps were "stealing and surreptitiously transmitting users' data," and therefore posed a national security risk. This is a significant move, as India was the largest overseas market for both TikTok and WeChat - ByteDance could reportedly lose $6B in ad revenue.
💪 Lululemon buys Mirror. Lululemon announced that it's acquiring at-home fitness startup Mirror for $500M. Mirror, which makes a wall-mounted device that streams fitness classes, previously raised $72M. The company expects to do $100M in revenue this year and has seen a COVID boost, with app downloads up 1,000% in Q1. The acquisition will diversify revenue for Lululemon (retail sales have fallen during quarantine) and provide a new marketing channel for its products.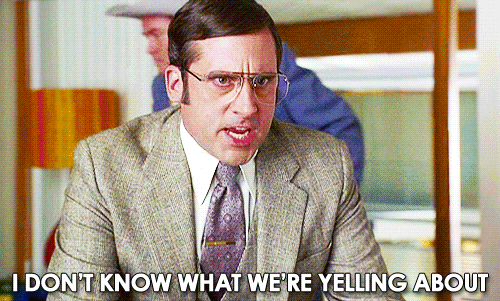 It was a dramatic week on VC Twitter! A fight about media coverage of tech startups (sparked by Away) evolved into a debate about online harassment, and then spilled over into a somewhat heated discussion on Clubhouse. The conversation made its way back to Twitter after Clubhouse audio was leaked to Vice. (Whew!)
Some critics are already predicting the demise of Clubhouse, claiming that the app has failed by: (1) not implementing stricter content moderation or tools to prevent harassment; and (2) not protecting users from their audio being recorded and leaked.
We've been on the app for a few months, and think it's too early to "cancel" it! We don't know the Clubhouse founders personally, and we're not investors - but we've found the team to be very open to feedback, addressing user concerns across multiple forums (including a weekly Clubhouse room where they take questions). They seem to genuinely care about building a product where users feel safe.
Every social network struggles with moderation and harassment. As Facebook and Twitter's recent issues have shown, there's no easy solution, even when you can hire thousands of moderators. We believe the next generation of social products need to do better in maintaining a healthy culture. However, we don't expect Clubhouse to have it figured out on day one, and we're willing to give them some time to figure it out!
---
what we're following 👀
Two TikTokers started a virtual romcom - and they're now meeting in-person. 
Why Reddit shut down r/The_Donald, the popular but controversial subreddit supporting President Trump. 
Forbes profiled Lee Fixel, the legendary Tiger investor who just raised his own fund. 
MSCHF's "Finger on the App" contest finally ended after three days with four winners (getting $20,000 each!)
A flashback to early quarantine, when Tiger King tweets and MasterClass ads were abundant! The above is a spot-on video parody by creator Matt Josten.
---
jobs 🎓
Shuffle - Community & Ops (Remote)
DVx Ventures - Associate (SF, Boston)
Lattice - Product Manager (SF)
Stitch Fix - Data Scientist (SF)
Supermove - Engineer (SF)
Postmates - Partnerships Analyst (SF)*
Techstars - Ops Associate (Philly)
Ramp - Revenue Ops & Strategy Associate (NYC)
Orchard - Growth Marketing (NYC)
Depop - Partnerships Coordinator (NYC)
Square - iOS Engineer (NYC)
*Requires 3+ years of job experience.
internships 📝
Gagan Biyani - Summer Associate (Remote)
Concord - Accounting Intern (Remote)
Speakeasy - Part-Time Project Coordinator (Remote)
Neverland - Graphic Design, Community & Social Media Marketing Interns (Remote)
Cushion - Social Media & Marketing, Product Ops Interns (Remote)
Bright Cellars - Ops Intern (Remote, Milwaukee)
Varo - Platform & Security Engineering Intern (SF)
Butterfly - Product Design Intern (NYC)
DoorDash - MBA Growth and Strategy Intern (NYC, Denver)
Antai Venture Builder - BD Intern (Barcelona)
---
puppy of the week 🐶

Meet Duggie and Daphne, miniature dachshund siblings who live in South Wales. Duggie is 17 months old, and Daphne is three months old. 
They enjoy playing in the sand, wearing bow ties, and sunbathing on their outdoor beds. You can also find them creating 🔥 content on TikTok.
You can follow Duggie and Daphne on Instagram @duggie_and_daphne!
---
Hi! 👋 We're Justine and Olivia Moore, identical twins and venture investors at CRV. Thanks for reading Accelerated. We'd love your feedback - feel free to tweet us @venturetwins or email us at twins@crv.com.