Discover more from Accelerated
News and jobs in tech & venture capital.
Over 34,000 subscribers
🚀 Facebook employees take a stand
Plus, which tech company became the first to IPO post-COVID?
We want to take a quick break from our normal programming to acknowledge what's going on in the world right now.
Like many of you, we have been horrified by the continued incidents of police brutality against African Americans. This is unfortunately not a new problem, as the U.S. has a long history of systemic inequality that persists to this day.
Increasing diversity in tech & VC is incredibly important to us, and one of the reasons we write this newsletter. But there's much more that we can and should be doing.
As a first step, we'll be hosting office hours for students in the black community (undergrad or grad) who are interested in getting a job in venture or at a startup.
We're thrilled to have some of our CRV colleagues join us in this initiative. We've outlined each of our areas of focus in case you're interested in a specific industry, but we can all speak to what it's like to work at a venture firm more broadly!
Justine & Olivia Moore (that's us!) - primarily focus on consumer & SMB software. We're relatively recent grads ('16), and worked at Goldman Sachs before getting into venture. Book time with Justine or Olivia. 

Reid Christian- focuses on enterprise software. Has worked in venture for eight years across three firms (Symmetric Capital, Battery Ventures, and CRV). Book time with Reid.

Kristin Baker Spohn- focuses on healthcare. Started her career in investment banking before transitioning to operational roles at Castlight Health and Collective Health. Book time with Kristin.
---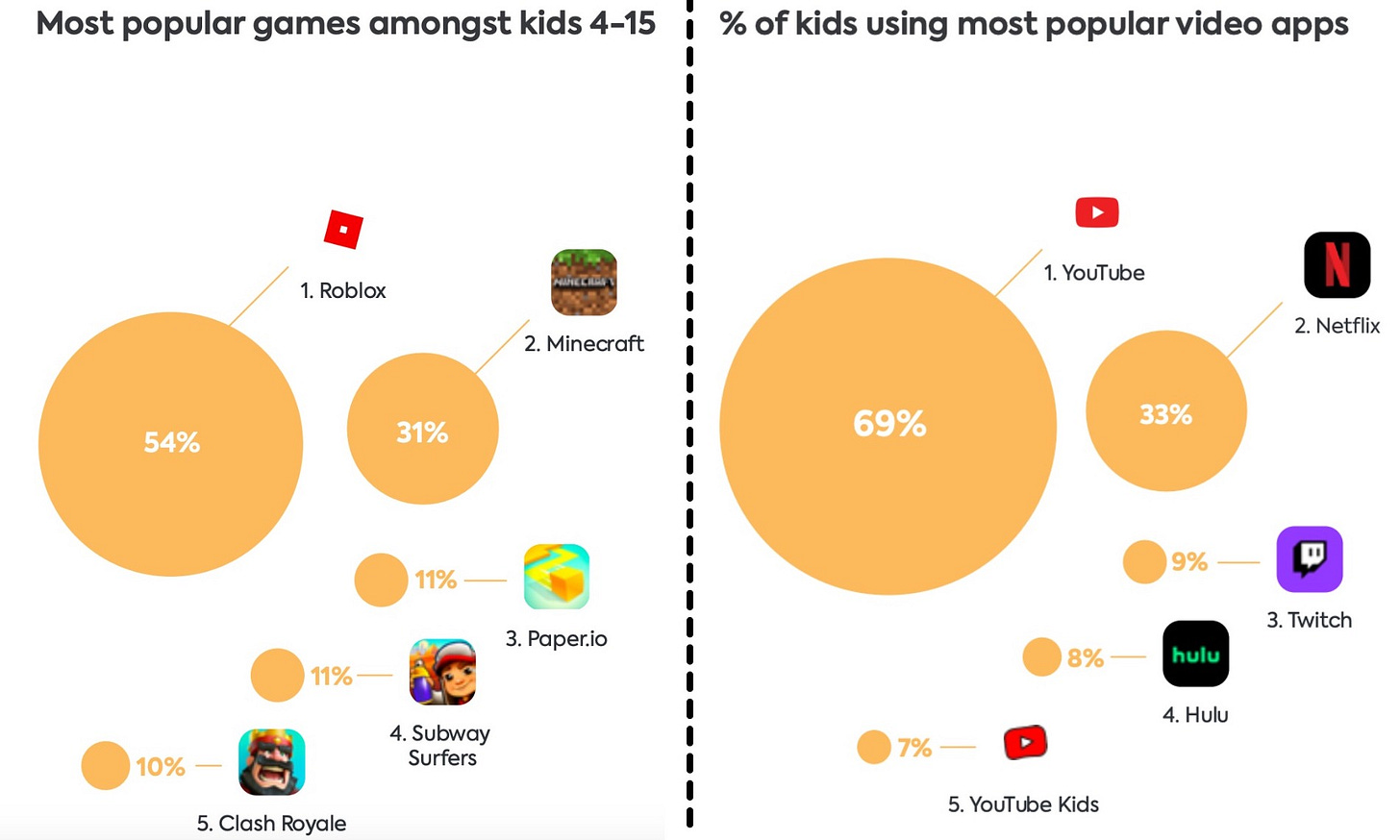 TechCrunch did an interesting writeup this week on how kids (ages 4-15) are spending time online during COVID. The report has data from 60,000 families across the U.S., U.K., and Spain - we'll focus our takeaways on the U.S. data:
YouTube dominates video viewing. In early 2020, 69% of kids watched YouTube (and 7% watched YouTube Kids), spending an average of 86 minutes a day on the app. This increased to 99 minutes a day in mid-April, thanks to quarantine!

TikTok is quickly gaining. While only 17% of kids are on TikTok, those who use it spend a lot of time on the app. Average time on TikTok increased from 38 minutes a day in May 2019 to 95 minutes a day in mid-April 2020.

Roblox reigns supreme in gaming. Roblox is the #1 game for kids - 54% report playing it, followed by Minecraft at 31%. Average daily time spent in the game increased from 81 to 106 minutes during quarantine.
---
news 📣
✊🏾 Facebook employees stage (virtual) walk-out. Hundreds of Facebook employees called out of work on Monday, protesting the company's decision to not take down President Trump's inflammatory posts. Employees also took to Twitter to express their dissatisfaction, and several publicly resigned. CEO Mark Zuckerberg held a town hall on Tuesday, reiterating that while he was upset by Trump's posts, they didn't violate Facebook's policies. Zuckerberg followed up with a public note that the company will be reviewing these policies and establishing more transparent decision-making.
👻 Snapchat cuts ties with Trump. Snap took the opposite approach this week, announcing that it will no longer promote Trump's account on the Discover feed (though his account will remain active). President Trump, like many other celebrities, previously had posts featured for free on Discover to an audience beyond his own followers. CEO Evan Spiegel said the company "cannot promote accounts…that are linked to people who incite racial violence, whether they do so on or off our platform."
📈 Zoom, Slack report earnings. Tech earnings were a mixed bag this week! Zoom's quarterly revenue was up almost 170% YoY, and the company's revenue guidance for 2020 nearly doubled. An analyst dubbed Zoom's performance "one of the best quarters in software history," and the stock rose 8%. Slack did not fare as well - while the company saw 50% YoY growth, investors were expecting a "blowout quarter" and stronger forward guidance, causing the stock to fall almost 20%.
🎉 ZoomInfo goes public. This week marked the U.S.'s first tech IPO since the beginning of the pandemic! ZoomInfo is a B2B SaaS company that provides business info to recruiters, marketers, and salespeople. The stock popped 62% on its first day of trading, and the company closed the week with a market cap of nearly $15B. ZoomInfo did $102M in revenue in Q1 and was (barely) profitable. In other IPO news, used car marketplace Vroom is expected to go public this week and just raised its price target.
🎮 Zynga doubles down on mobile. Remember Zynga, creator of fan favorites like FarmVille and Words with Friends? The company made its largest-ever acquisition, buying Turkish game developer Peak Games for $1.8B. Peak Games boasts 12M DAUs for its two largest games - Toon Blast and Toy Blast - and is doing ~$600M in annual revenue. The acquisition is expected to boost Zynga's mobile DAUs by more than 60%.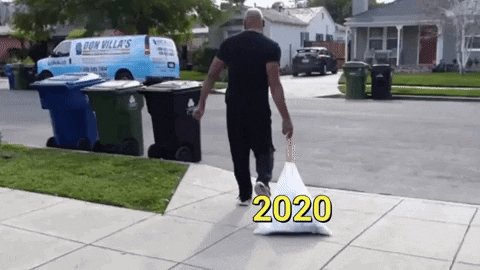 GIF credit to Robert E. Blackmon!
It's been an exhausting year in many ways, and it's only June! We're sending love and support to all of you who graduated/are graduating in the coming weeks in this challenging environment. For those of you recruiting, we're doing our best to continue sourcing entry level roles. In between these weekly newsletters, you can find more regular job updates in our Slack group and on our recruiting Twitter.
---
what we're following 👀
We're using this section to highlight the voices of black founders and investors. Accelerated community members have been sharing more content & resources in our Slack group - you can join here if you're interested.
Reggie James, founder of Eternal, on the "Myth of Blackness in Venture."
Lo Toney, founding partner at Plexo Capital, shares a call-to-action for leaders.
An interview with Naj Austin, founder of Ethel's Club, on creating community in traumatic times.
Megan Holston-Alexander, an investor at a16z, reflects on the pain experienced by the black community.
---
jobs 🎓
Karat - Full Stack Engineer (SF, LA, Remote)
Mindbody - Business Insights Analyst (SF)
Envoy - Product Manager (SF)
Valo Ventures - Associate (Bay Area)
Robinhood - Product Manager (Menlo Park)
Chan Zuckerberg Initiative - Senior Venture Associate (Redwood City)*
The Chernin Group - Analyst (LA)
AngelList - Venture Relations Associate (NYC, Remote)
Airtable - Program Coordinator (NYC)
The Farmer's Dog - Product Manager (NYC)*
Embark - Product Manager (Boston)*
Mailchimp - Product Manager (Atlanta)
*Requires 3+ years of experience
internships 📝
Manticore Games - Marketing Intern (Remote)
Well Health - Integration Intern, Marketing Intern (Remote)
Wescover - Community Specialist, Design Scout, Content Interns (SF, Remote)
Impct Corporation - Product Partnerships Intern (SF)
Nuro - Product Design Intern (Mountain View)
TikTok - UX Research Intern (LA)
Mixlab - MBA Intern (NYC)
Pattern - MBA Financial Planning & Analysis Intern (NYC)
Atolla - Influencer Outreach Intern (NYC, Remote)
Contently - Product Intern (NYC, Remote)
Atlas Lane - Engineering Intern (DC)
---
puppy of the week 🐶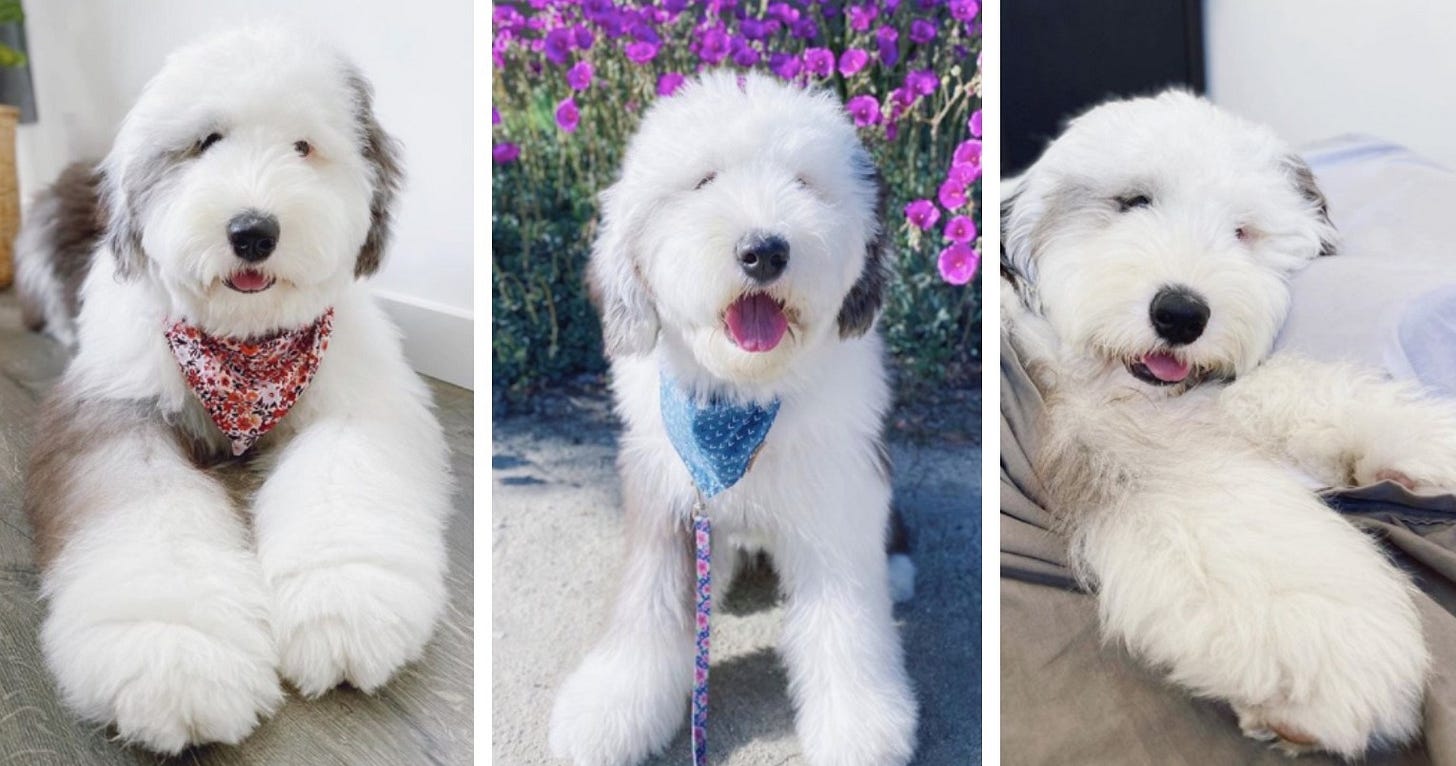 Meet Chloe, an eight-month-old Old English Sheepdog who lives in San Francisco.
Her hobbies include sleeping in, playing at the beach, and learning how to swim.
Check her out on Instagram @dailycupof_chlo!
---
Hi! 👋 We're Justine and Olivia Moore, identical twins and venture investors at CRV. Thanks for reading Accelerated. We'd love your feedback - feel free to tweet us @venturetwins or email us at twins@crv.com.