Discover more from Accelerated
News and jobs in tech & venture capital.
Over 35,000 subscribers
🚀 Facebook snaps up Giphy
Plus, Silicon Valley's hottest new app raised a Series A!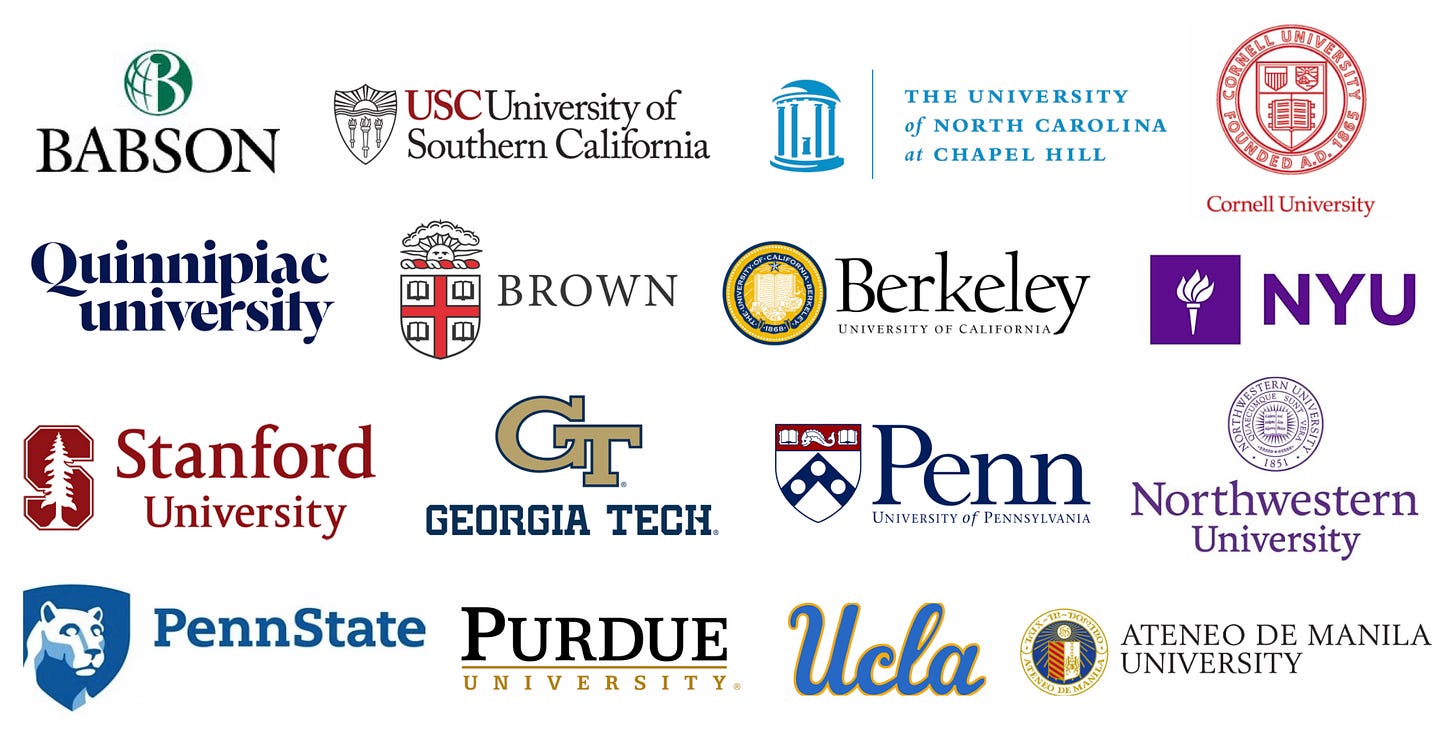 In case you missed it earlier this week, we published the 2020 Liftoff List, featuring 25 student startups from 16 schools (highlighted above!). USC startup Atomus, a digital rights management platform for 3-D printing, won our pitch competition and received a $100k investment from CRV.
You can read more in TechCrunch about the process behind selecting the list and an interview with the Atomus team. We wanted to share a few of the most interesting stats from our pool of ~225 applications:
---
news 📣
🕺 Facebook acquires Giphy. The pandemic isn't slowing down Facebook's M&A team! Axios reported this Friday that Facebook is paying ~$400M to acquire Giphy, a platform for finding and creating GIFs. Half of Giphy's traffic already comes from Facebook apps, with Instagram leading the pack - interestingly, Facebook's announcement specified that Giphy will be joining the Instagram team. The company previously raised $155M, and was last valued at $600M.
💰 Telegram gives up on crypto. Secure messaging app Telegram announced that it's abandoning its blockchain platform this week. The company raised $1.7B+ in a token offering from investors (including Lightspeed and Benchmark) to develop the Telegram Open Network (TON). This plan hit a snag in October 2019, when the SEC issued an emergency action accusing Telegram of unlawfully selling securities. According to CEO Pavel Durov, this action forced the company to wind down its blockchain operations, though Telegram will continue to function as a messaging app.
We shared our thoughts on the ICO when it was first announced in March 2018, recommending investors steer clear of it!
🥡 Uber gets acquisitive? Uber is reportedly looking to buy Grubhub, the only independent public company in the food delivery wars. News broke on Monday that Grubhub hoped to be valued at $6B, a 25% premium to the company's market cap. The combined entity would have ~55% market share in U.S. food delivery, and the acquisition would bring an estimated ~$600M in cost savings via more efficient order routing and decreased marketing spend. Any deal in this space would face significant scrutiny from anti-trust regulators, so we're interested to see how this develops!
🚘 Tesla sues against Alameda County. It's never a dull week for Tesla fans! Elon Musk is in a standoff against Alameda County, where Tesla's Fremont plant operates. Musk wants to re-open the factory (which would violate shelter-in-place orders), and tweeted that he filed a lawsuit against the county. He's reportedly now looking at Austin and Tulsa as alternative locations for his next factory, and has threatened to pull out of California completely if Tesla doesn't get better treatment in the future.
🖥️ Twitter goes permanent WFH. Twitter became the first big tech company to announce that employees can work from home "indefinitely," though it will be retaining its offices for those who choose to use them. Google and Facebook have already told employees that they should expect to WFH through the rest of 2020. We're curious to see if other employers follow Twitter's suit - anecdotally, we've heard that many engineering-heavy companies are seeing greater productivity during WFH!
Clubhouse, Silicon Valley's hottest new social app, reportedly closed a $12M+ round at a $100M valuation. According to Forbes, competition to lead the company's Series A came down to a16z and Benchmark (where one of the co-founders was previously an EIR). a16z clinched the deal after reportedly offering a higher valuation and getting actor & comedian Kevin Hart to join the app.
Clubhouse is an audio social network in closed beta, and most of the users are VCs, founders, and others in the startup community. The round was controversial - some questioned how such an early stage app could command a nine-figure valuation, particularly since Clubhouse hasn't yet shown it will appeal to a broad audience. However, others pointed out that successful consumer social companies have such massive outcomes that it's worth paying up to invest early.
For what it's worth - we've been on Clubhouse for the past few weeks and really enjoy it! It's weirdly addictive, with an interesting mix of education and entertainment, and the product enables live discussions and debates in a way that's tough to do on platforms like Twitter. We're interested to see how it expands beyond the "early adopter" tech crowd to other communities, and we're hoping the beta opens up soon so more of you can experience it!
---
what we're following 👀
Jeffrey Katzenberg reflects on Quibi's debut & blames COVID for a weak launch.
Index's Nina Achadjian shares tips for thriving in your first year in VC.
Astrology is up amidst COVID - but some are upset it didn't predict the pandemic.
Nikhil Basu Trivedi's take on why the most interesting startups live at the intersection of consumer and enterprise.
Last week, we announced we'll be publishing reader submissions for "What We're Following"! Below are Berkeley alum Bonnie Young's thoughts on speech recognition in the time of COVID - and check out her full interview with Cobalt Speech's CEO here.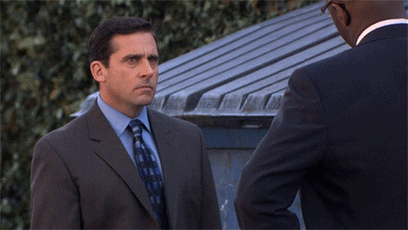 Speech recognition may not be an obvious candidate for a boom in the time of COVID, but several startups are now applying this tech in interesting ways: 
---
Looking for an internship or full-time role in 2021? Greylock Techfair applications are now open! Qualified students will meet with engineering & product teams at tech startups. Deadline to apply is June 22 - the (virtual) event will be hosted in July 2020.
jobs 🎓
Calm - Growth PM (SF)
Modern Health - Provider Ops (SF)
Gorgias - Product Manager (SF)
Postman - BD Rep (SF)
Landis - Associate Product Manager (SF)
Omidyar Network - Beneficial Technology Analyst (Redwood City)
Felicis Ventures - Chief of Staff (Bay Area)
Plug and Play - Venture Analyst, Retail (Sunnyvale)
Homeward - Growth & Membership PM (Austin)
Thrive Capital - Associate (NYC)
New York Life Ventures - Associate (NYC)
internships 📝
DocuSign - BD Intern (Seattle)
Almanac - MBA Growth Marketing Intern (SF)
Arkose Labs - Marketing Intern (SF)
CPP Investments - MBA Summer Intern (SF)
TikTok - Content Programming Intern (LA)
Mixlab - MBA Marketing Intern (NYC)
Mimecast - PM Intern (Boston)
EasyKnock - Chief of Staff, Biz Analyst Interns (Remote)
Cloudflare - MBA Intern (Remote)
Talkspace - Sales Intern (Remote)
Acceleprise - Venture Analyst Intern (LA, SF, Portland, Remote)
---
puppy of the week 🐶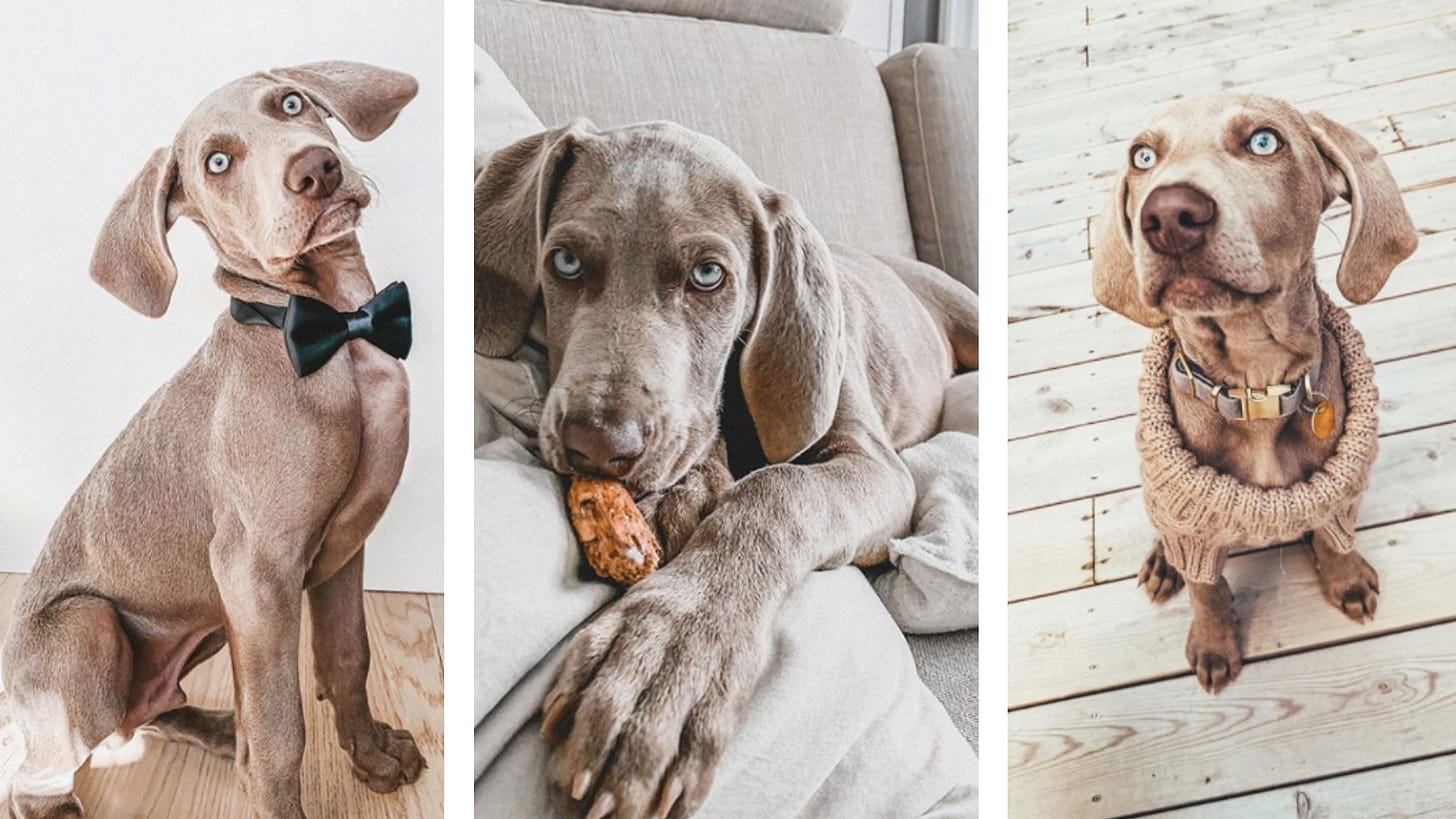 Meet Louie, a three-month-old Weimaraner who lives in Norway.
His hobbies include playing in the snow, chilling on the couch, and wearing cute sweaters & bowties for photoshoots.
Check him out on Instagram @louie.theweimaraner!
---
Hi! 👋 We're Justine and Olivia Moore, identical twins and venture investors at CRV. Thanks for reading Accelerated. We'd love your feedback - feel free to tweet us @venturetwins or email us at twins@crv.com.