Discover more from Accelerated
News and jobs in tech & venture capital.
Over 35,000 subscribers
🚀 Fortnite wages war against Apple
Plus, results from our survey on how students are thinking about gap years!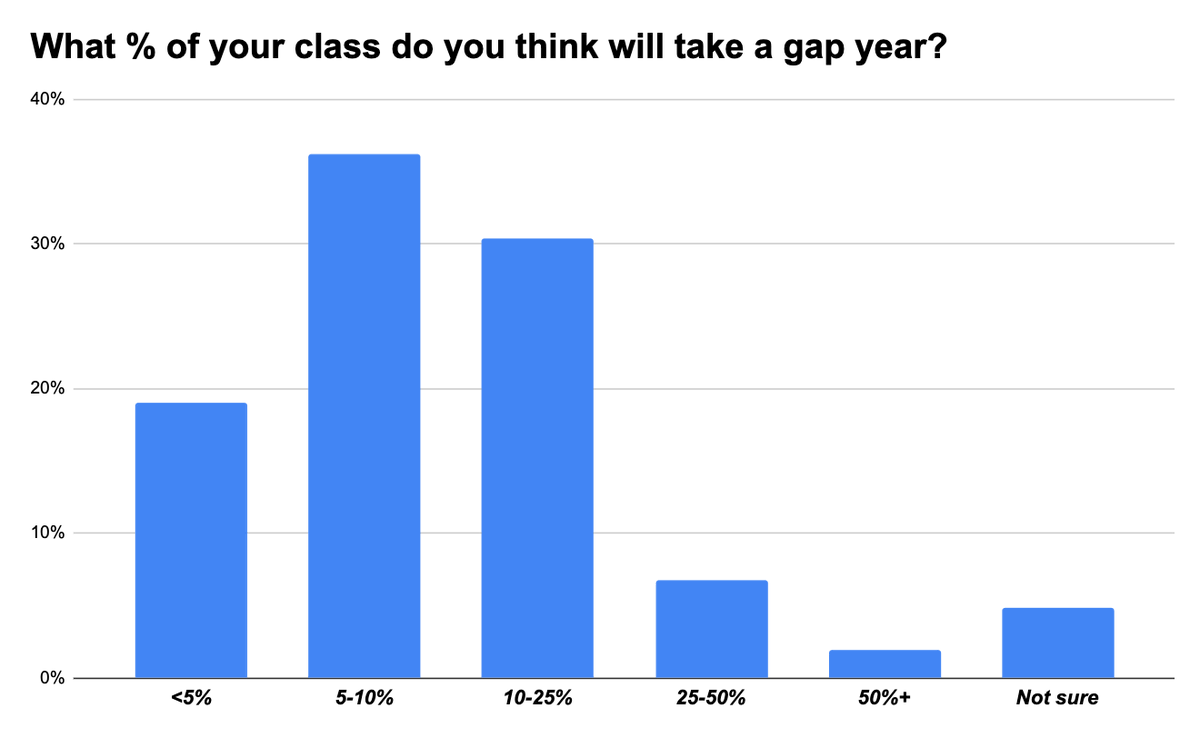 We surveyed 156 Accelerated readers about their plans for the upcoming academic year, and we got some fascinating results! 80% of respondents considered taking a gap year - 20% have already committed to doing so, while another 20% are still deciding. Unsurprisingly, being able to find a great job or internship is the #1 deciding factor.
We published more data here, but a few quick stats:
36% of students think between 5-10% of their class will take a gap year, and another 30% think 10-25% will take a gap year

Of all student respondents (whether or not they're taking a gap year), only 14% plan to live on campus - 35% will live near campus and 35% will live at home

Of the students who are definitely taking a gap year, one-third plan to start their own company (or keep working on a startup they already founded)
---
news 📣
🛑 Uber and Lyft battle labor law. The fight over California AB5 continued this week, with Uber and Lyft threatening to leave the state if they're forced to classify drivers as employees. Rideshare startups have been fighting the law since it was passed last year, but a judge ordered this Monday that they have ten days to comply. Both companies said that if this ruling isn't overturned, they plan to suspend service in California until November, when voters can pass a ballot measure to exempt them from the law.
🚘 Lyft revenue plummets. Meanwhile, Lyft reported Q2 earnings this week. The company saw a 61% YoY decline in revenue, hitting its lowest quarterly numbers since 2017. Unlike Uber, Lyft doesn't have a food delivery arm to counteract the drop in the rideshare business. However, ridesharing is starting to show signs of recovery - CEO Logan Green noted that monthly rides were up 78% in July compared to April.
🏠 Airbnb preps for IPO. According to The Wall Street Journal, Airbnb is reportedly still planning to go public this year and intends to file IPO paperwork this month. Unsurprisingly, the business was hit hard by COVID - leaked financials suggest Q2 revenue was down 67% YoY. The company initially intended to file in March, but delayed plans when the coronavirus hit the U.S. Airbnb has since laid off a quarter of its staff and raised additional capital at a substantial discount to prior rounds.
📱Apple & Google ban Fortnite. Apple and Google are under fire again for the commissions they charge on in-app purchases. This time, they're being challenged by Epic Games, the maker of Fortnite. Epic announced it was implementing a new in-app payment system that would allow users to purchase virtual currency directly. This violates the platforms' policies, as it allows Epic to avoid paying the 30% commission, and Apple and Google both banned Fortnite from their app stores.
Fortnite quickly filed federal lawsuits against both companies for exercising monopoly power over distribution & payments, and even released a short video mocking Apple. This is shaping up to be an interesting fight, particularly given that both Google and Apple are already under scrutiny for various anti-trust issues.
The battle of the short-form video apps continues! Twitter has reportedly entered the race to acquire TikTok, though it likely can't afford to buy the app outright. With a market cap of $30B, Twitter would need outside investors to support a bid for TikTok (which will apparently be valued between $15-50B, according to various sources).
Meanwhile, Snap and Facebook both reportedly considered acquiring Dubsmash, a U.S.-based TikTok competitor, in recent weeks. Dubsmash was founded in 2014, and popped to the top 10 in the App Store in mid-July (when it looked like TikTok might be banned). Snap says it isn't in "active talks" to buy the company. Facebook, which is incubating a competitor internally via Instagram Reels, didn't comment.
---
what we're following 👀
A look at how COVID disrupted fundraising for YC W20 companies, and how it might impact the S20 class pitching next week.
Top VCs share how their process of evaluating pitches has changed in the Zoom era.
Farmers have found a new revenue stream - being digital influencers!
And some amazing content from Accelerated readers:
Abigail Africa explains her reasoning behind taking a gap year to work at Figma

Sarah Du maps out mental health startups & shares trends she's interested in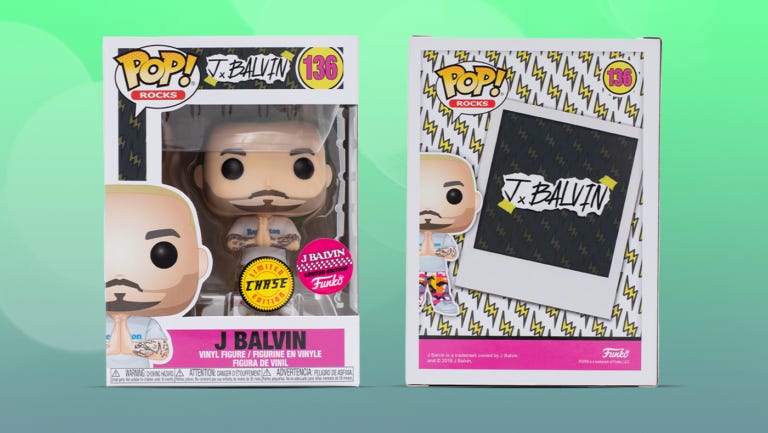 Streetwear marketplace StockX is expanding into a new business line! The company previously focused on creating a marketplace for users to sell items (e.g. sneakers, handbags, collectibles) with StockX authentication. Now, StockX is giving brands direct access to sell on the platform through a drops-based model called DropX.
DropX events start with media that "highlights the storytelling behind the products," before allowing users to bid on the featured items (offered in limited quantities). The first DropX featured a neon green-haired funko pop in collaboration with J Balvin - bids are now up to $58 after starting at $40.
The DropX launch puts StockX in closer competition with companies like NTWRK and Frenzy (made by Shopify), who also target Gen Z audiences, as well as retailers like Nike that have launched their own drops apps. However, it allows StockX to further differentiate from competitors like GOAT and Grailed, who aren't yet offering a platform for brands to generate "hype" and directly sell limited edition items.
StockX hit $1B in sales in 2019, and has emerged as the top streetwear resale site in North America and Europe. The company raised $290M at a $1.3B valuation in April, making it a great time to launch a new product that increases market size! Are you a StockX buyer, or do you participate in drops? Let us know in the comments below.
---
Jessica Li compiled a list of fall internships at startups & VC firms - check it out here!
jobs 🎓
Byte - Community Manager (Remote)
Mon Ami - Ops Associate (SF, Remote)
Cerebral - Head of Growth, Director of Finance & Ops, VP of Partnerships (Remote) *
SoFlo Tutors - Ops Manager (Remote)
Sila Money - Product Manager (Portland)
Afore Capital - Ops Director (SF)
Better Tomorrow Ventures - Analyst, Associate, VP (SF)
Caffeinated Capital - Investor (SF)
Top Corner Capital - Associate (SF)
AI Fund - Associate (Palo Alto)
FirstMark - Talent Associate (NYC)
Techstars - Sourcing Associate (NYC)
*Requires 3+ years of full-time experience.
internships 📝
NEA - Fall Venture Fellows (Remote)
Global Founders Capital - Health + Bio Venture Fellow (Remote)
Alix Ventures - Campus Ambassadors (Remote)
Omada Health - Strategy & Biz Ops Intern (Remote)
Cadence - Community Intern (Remote)
Marble - Product Analyst Intern (Remote, NYC)
Centered - Social Media Intern (Remote)
Deliverr - Backend Eng Intern (SF)
Clever - Software Engineering intern (SF)
DRW Venture Capital - Investment Analyst Intern (Chicago)
Braze - Graphic Design Intern (NYC)
---
puppy of the week 🐶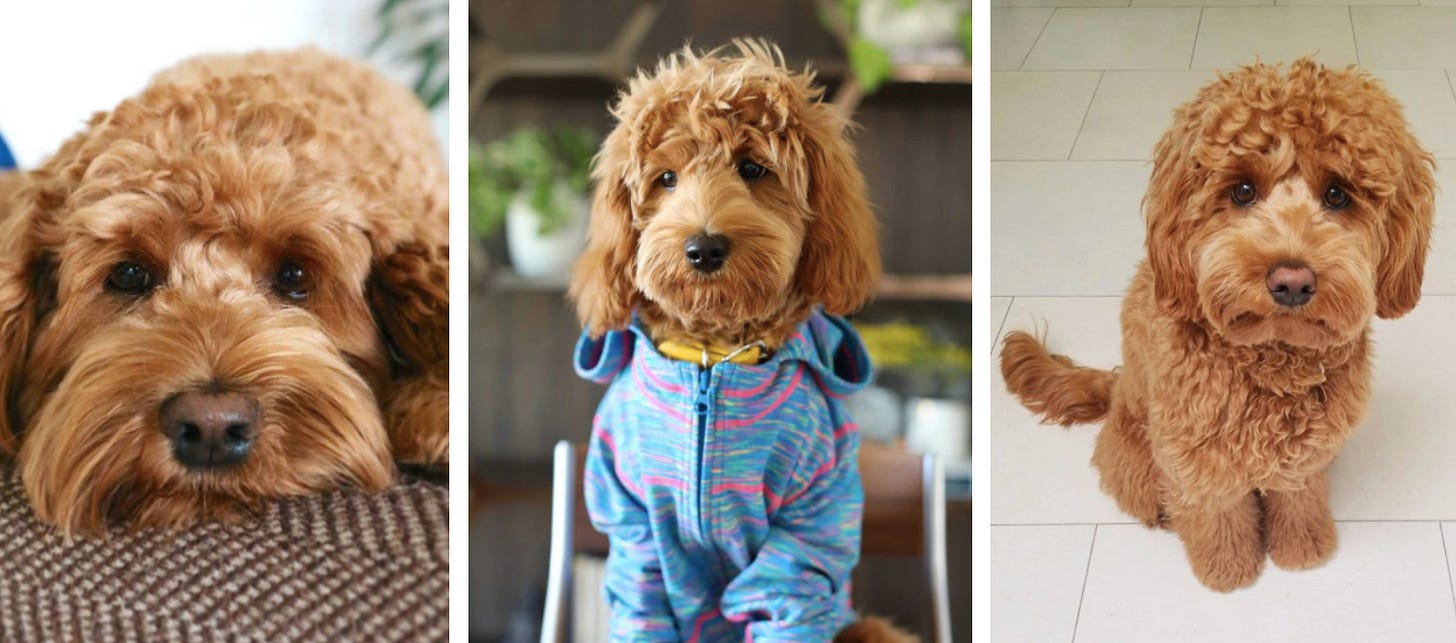 Meet Penny, a two-year-old Australian labradoodle who lives in LA!
Her hobbies include napping in the grass, dressing up in fun outfits, and hanging out on the lake.
Check her out on Instagram @p4penny.
---
Hi! 👋 We're Justine and Olivia Moore, identical twins and venture investors at CRV. Thanks for reading Accelerated. We'd love your feedback - feel free to tweet us @venturetwins or email us at twins@crv.com.