Discover more from Accelerated
News and jobs in tech & venture capital.
Over 35,000 subscribers
🚀 LA wins big with Honey's $4B exit
Plus, a new startup helps you make more $ by relocating!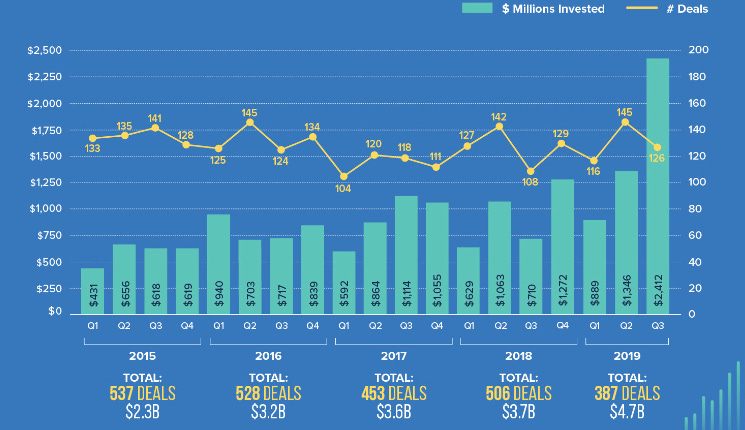 It was a big quarter for Canadian startups! According to the Canadian Venture Capital Association (CVCA), CAD $2.4B went into Canadian startups in Q3 2019, the highest amount since 2013. This was primarily driven by 12 "mega-deals" ($50M+ rounds), including financial crime management company Verafin's $515M growth round and legal tech startup Clio's $332M Series D. Canadian startups have also had 32 exits this year, totaling $3B - including Lightspeed POS's IPO.
news 📣
💰 Honey acquired for $4B. In a big victory for LA's venture ecosystem, browser add-on Honey was acquired by PayPal for $4B. Honey helps users find discounts online - the company's 17M members have saved more than $2B. Pre-acquisition, Honey had raised $49M from investors including Anthos Capital, Cendana Capital, and Zuma Partners - seed investor Mucker Capital reportedly made $280M on a $3M investment. The $4B price tag represents PayPal's largest ever acquisition.
🚗 Tesla launches Cybertruck. Tesla revealed its new pickup truck this week, with a stainless steel, sharp-angled design that departs from the L-shaped industry standard (if you haven't seen it yet, check it out here!). The unveiling wasn't without hiccups - most notably, the car's bulletproof windows cracked when a metal ball was thrown at them. However, the company still received 146,000 pre-orders for the truck, which is priced starting at $39,900, in the two-days post launch.
💄 Kylie cashes out. Kylie Jenner sold a 51% stake in Kylie Cosmetics to beauty conglomerate Coty for $600M. The deal values Kylie Cosmetics at $1.2B, a ~6x multiple on a reported $177M in revenue over the last 12 months. Jenner founded the brand in 2015 with lip kits, and has since expanded to eye/eyebrow products and a skincare line. Kylie Cosmetics' revenue peaked in 2017, and the brand has since struggled with declining sales - some argue that this acquisition is more of a "bailout."
🏢 WeWork starts massive layoffs. It was a difficult week for WeWork employees, with layoffs starting on Monday and continuing through Thursday. The company announced that 2,400 employees would lose their jobs, and 1,000 cleaning & business maintenance staffers would be forced to take outsourced roles. After the layoffs, SoftBank's Marcelo Clure presented a six-point plan to get WeWork back on track.
📱T-Mobile faces data breach and CEO departure. It was a big week for T-Mobile, whose CEO John Legere (you may recognize him from Twitter) announced he will step down in 2020. Pre-resignation, rumors swirled that Legere was being considered for the WeWork CEO role - but he has since denied interest in it. Later in the week, T-Mobile confirmed a data breach that impacted 1M customers. The breach included personal info like names and billing addresses, but no financial information.
Unfortunately, we can't all fit personal pizza pouches in to our work uniforms, but it is nice to get it delivered on-demand. Cue Zume Pizza, a Mountain View-based startup that uses robots to make pizza in the back of a delivery truck. Zume is reportedly raising a funding round at a $4B valuation, after a $375M round led by SoftBank last year at a $2B valuation. The company is reportedly losing $50M per year, causing some controversy about whether this new valuation is overinflated.
---
what we're following 👀
Why are D2C pimple patch startups are so popular now - and do they actually work?
The New York Times looks into how Juul created a public health crisis.
Life at Harrisburg University, where there is only one varsity sport - esports.
Studs, a VC-backed D2C earring startup, launched its first studio in New York.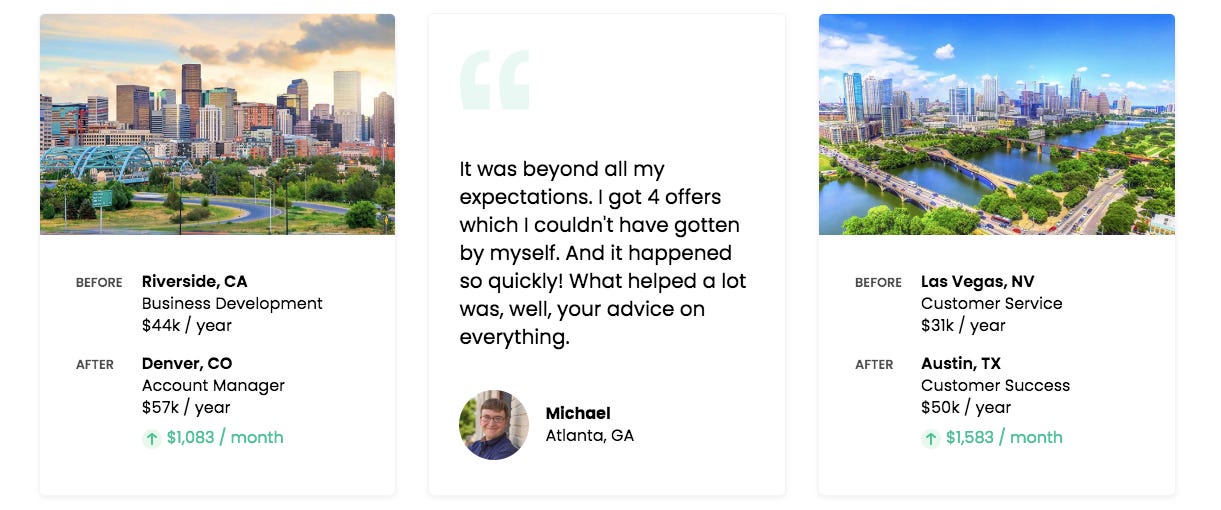 Willing to relocate to earn more? A new startup called Placement thinks it can get you a 30% boost in income if you're up for moving to a "second tier" city like Austin, Seattle, or Denver. Placement's talent agents help you evaluate new locations, prepare for job applications and interviews, and negotiate your salary. They also offer financial assistance to relocate, if needed. 
Many career prep startups target engineers, but Placement is focusing on business roles like sales, HR, and operations.  What does it cost? It's an income share agreement, like Lambda School. You don't pay anything until you start your new job - then, you pay up to 10% of your monthly income for 18-36 months. 
Placement just announced a $3M seed round led by Founders Fund. It's still early days, with a four person team that has helped less than 1,000 clients. However, we're excited to see a program that helps non-engineers upgrade their salaries, and we're looking forward to seeing this company grow!
---
jobs 🎓
Retool - Developer Evangelist (SF)
Mercury - User Ops (SF)
Bird - Ops Associate (SF)
Celevity - Biz Ops (SF)
Goodwater Capital - Data Scientist (Burlingame)
Papaya Pay - Biz Dev Rep (LA)
Nomad Health - Associate PM (NYC)
Teachable - Product Analyst (NYC)
Human Ventures - Product Manager (NYC)
Mon Ami - City Launcher (Various)
internships 📝
Ike - MBA Business Strategy Intern (SF)
PagerDuty - PM Intern (SF)
Ancestry - PM Intern (SF)
JetBlue Technology Ventures - Summer Associate (San Carlos)
Waymo - Product Intern (Mountain View)
Snap Accelerator - MBA Intern (LA)
Dirty Lemon - Ops Intern (LA)
BCG Digital Ventures - PM Intern, Data Science Intern (NYC)
Freakonomics Radio - Intern (NYC)
Peloton - Social Media Intern (NYC)
---
puppy of the week 🐶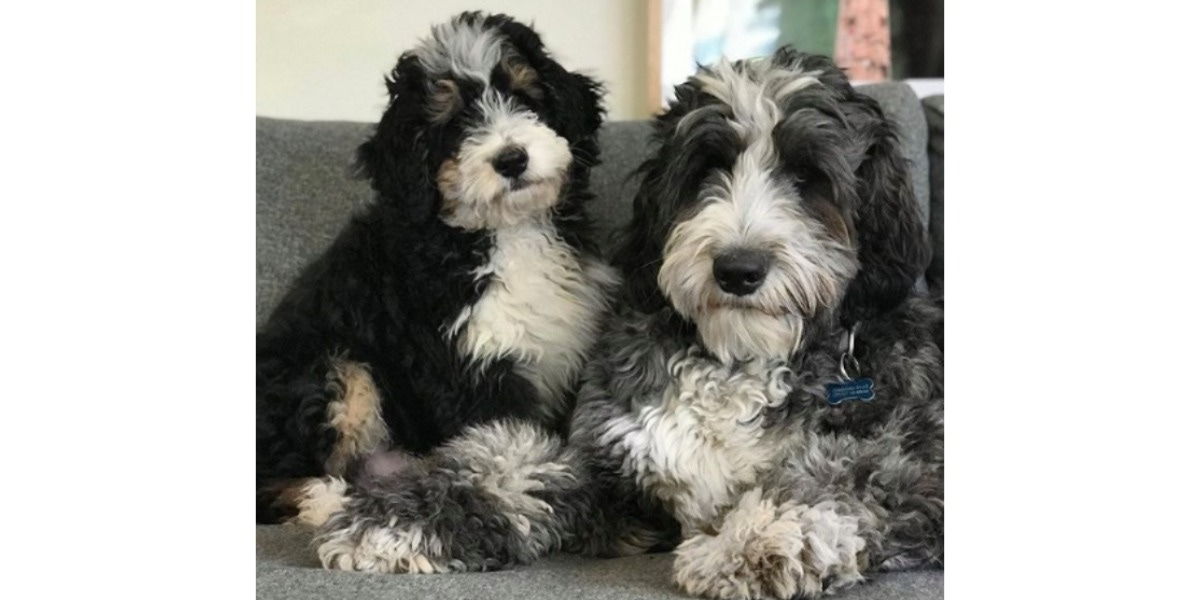 Meet bernedoodle brothers Huck and Hyde, who live in Redondo Beach, California. Huck is two years old, and Hyde is only four months old. 
Their hobbies include eating dirt in the backyard, going to the beach, and playing tug of war. Check them out on Instagram @_whatthehuck_. 
---
Hi! 👋 We're Justine and Olivia Moore, identical twins and venture investors at CRV. Thanks for reading Accelerated. We'd love your feedback - feel free to tweet us @venturetwins or email us at twins@crv.com.