Discover more from Accelerated
News and jobs in tech & venture capital.
Over 34,000 subscribers
🚀 Luckin Coffee gets booted from Nasdaq
Plus, announcing our investment in Karat - the black card for creators!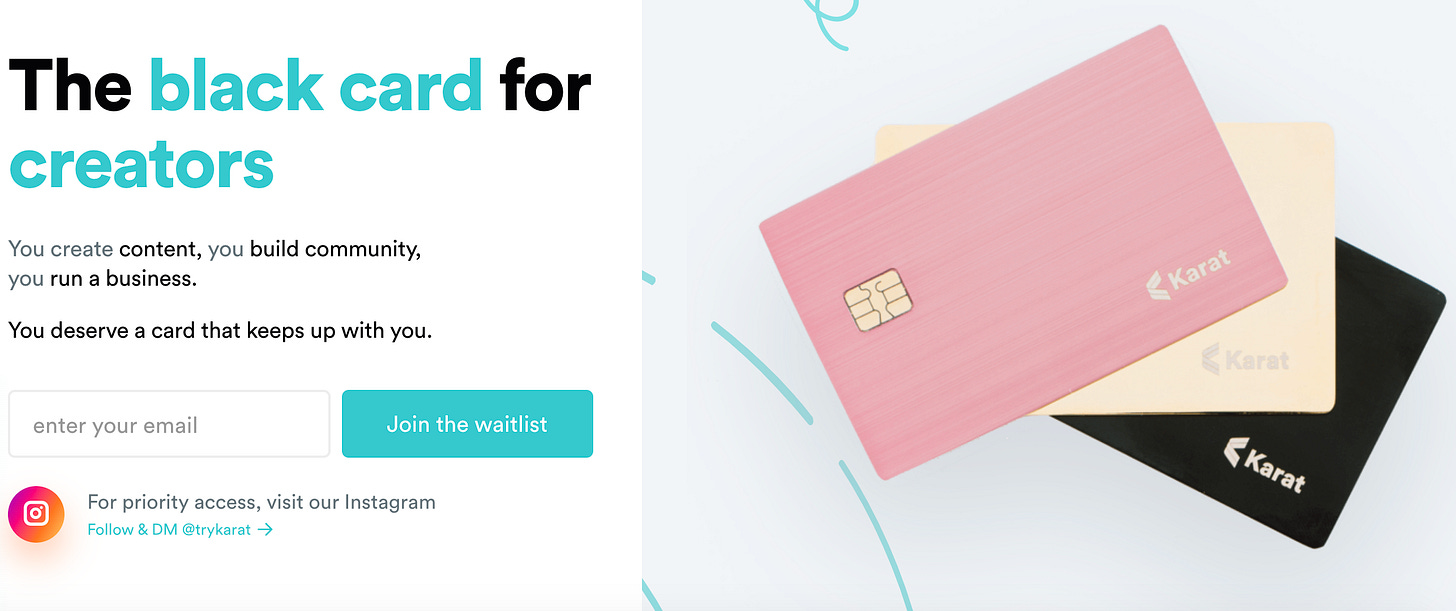 🚨 New investment alert! 🚨 This week, CRV portfolio company Karat came out of stealth and announced a $4.6M seed round. Karat was co-founded by Eric Wei (ex-Instagram) and Will Kim (ex-Kiva & Goldman Sachs) who are on a mission to empower creators with more accessible financial products. They are starting with the Karat black card, which creators like Nas Daily use to grow their businesses. 
Being a creator is like running a small business. But without traditional W2 income, creators are locked out of services provided by traditional banks (like credit cards) - even if they make millions in annual revenue! The Karat team uses a creator's social following and engagement to help them access credit to make merch lines, buy equipment, or otherwise invest in their business. 
Read more about Karat's mission here, and check out their open jobs here!
---
news 📣
🎮 Microsoft shuts down Mixer. Big news in the gaming world this week! Microsoft is shutting down Mixer, the Twitch competitor it acquired in 2016, and partnering with Facebook instead. Though Mixer managed to poach high-profile streamers like Ninja, the platform struggled to attract viewers. According to Streamlabs, Mixer only captured 2% of hours viewed in Q1 2020, far behind Twitch (65%), YouTube Gaming Live (22%), and Facebook Gaming (11%). In mid-July, Mixer will redirect to Facebook Gaming, though individual streamers are free to move to other platforms.
🚘 Amazon buys Zoox. Amazon announced this Friday that it will be acquiring Zoox, an autonomous driving startup that raised nearly $1B in funding. The acquisition price was not disclosed, but was rumored to be ~$1.2B. Zoox was last valued at $3.2B in 2018 - the company has since struggled with management turnover, legal disputes with Tesla, and difficulty raising funding for its capital intensive business model. While Zoox will continue to run as a standalone business, insiders say that Amazon eventually hopes to use the technology to power self-driving deliveries.
📱 Apple hosts WWDC. Apple held its annual Worldwide Developer Conference (WWDC) this week, with plenty of announcements on new features for your devices. On the hardware side, Apple's laptops will now be powered by its own ARM-based chips, which should result in longer battery lives. A few highlights on software:
A new iPhone operating system (iOS 14), with cool homescreen widgets and an App Library that automatically categorizes your apps

AirPods will now automatically switch from your iPad to phone if you get a call

Sleep tracking, handwashing detection, and more workouts for the Apple Watch
🛑 Advertisers boycott Facebook. The #StopHateforProfit movement picked up steam this week. Big companies like Unilever, Verizon, and Honda all pledged to stop advertising on Facebook until the platform cracks down on hate speech and disinformation. In a memo, Facebook's VP of global business solutions reminded advertisers that "we do not make policy changes tied to revenue pressure." However, Mark Zuckerberg announced on Friday that Facebook will expand its definition of hate speech and apply warning labels to newsworthy content that violates its policies.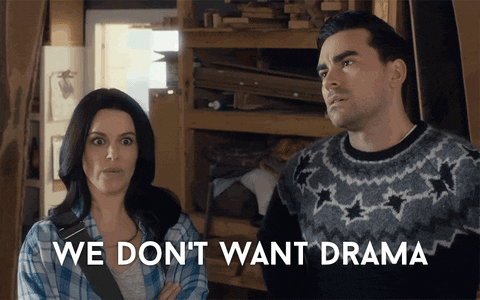 The Luckin Coffee drama continued to unfold this week, culminating in the stock being delisted from the Nasdaq. As a reminder - Luckin Coffee (a Chinese rival to Starbucks) went public last year after a dizzying rise. The company was founded in 2017, and within two years it had raised $550M and opened nearly 2,500 stores.
In April, the company's CEO and COO were fired after the board discovered that they had falsely inflated 2019 revenue by $310M. This week, Luckin disclosed that it had received two notices from the Nasdaq about delisting the company's stock. Luckin, which still hasn't released its updated 2019 financials, won't contest this decision.
In another bizarre twist, the company reported to the SEC that it's requiring board chairman Lu Zhengyao (who has been leading the investigation into the fraud) to resign. Meanwhile, Zhengyao has submitted a shareholders' resolution requesting the resignation of another board member. We'll be following how this plays out!
---
what we're following 👀
NEA is going to Hollywood, with a new $100M fund co-managed by CAA. 
Curious about all the activity on VC Twitter around 👁👄👁? The curtain was lifted on who is behind the project, and what it is! (Spoiler alert: it's not actually an app)
How CRV-backed Squire is helping barbershops get back on their feet post-COVID. 
An investigation into the first (known) wrongful arrest due to facial recognition AI.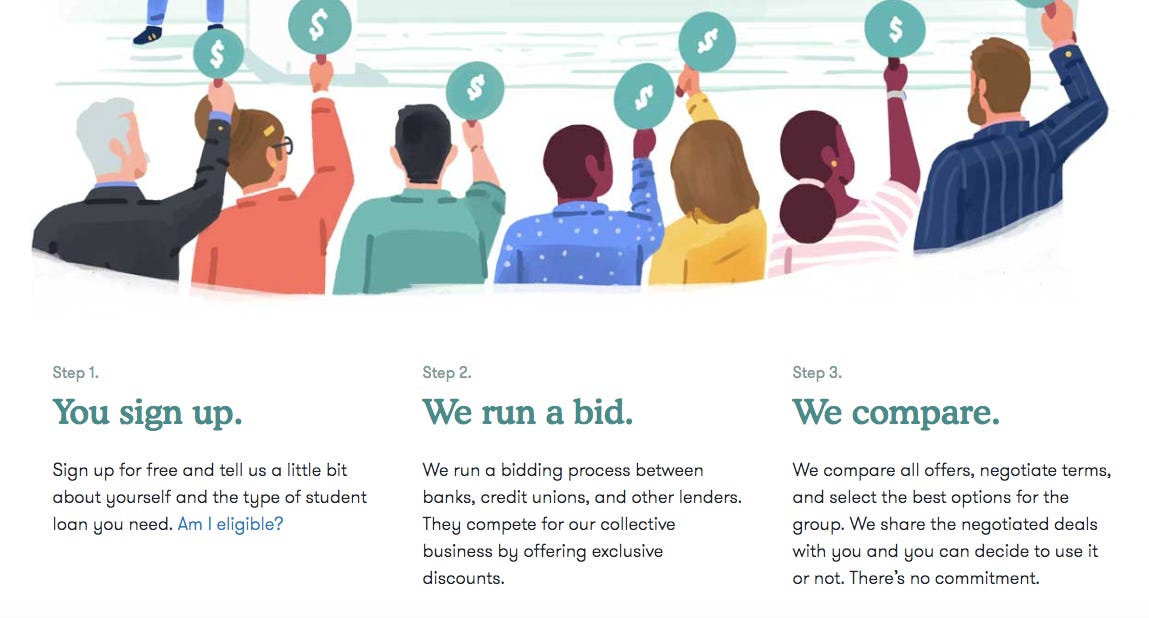 Over the last few years, we've seen an explosion of startups tackling the student loan crisis, from managing interest payments to avoiding debt in the first place via ISAs. This week, we wanted to highlight a new startup taking a cool approach!
LeverEdge brings students together to collectively bargain for better loan rates. The company was founded by Chris Abkarians and Nikhil Agarwal, who just graduated from HBS. Before business school, they organized a group of 700 students to negotiate lower rates with a bank (like a volume discount), saving each student an average of $15K.
So far, more than 15,000 students have joined the LeverEdge collective, and the team estimates they've saved members more than $26M. LeverEdge runs a bidding process where banks compete to provide loans to the group, and each student then decides whether or not to take the offer. The company monetizes through a referral fee from lenders, not from charging students.
LeverEdge recently announced a $2.5M seed round, and we're excited to see where it takes them! Disclaimer: we're not investors, just fans!
---
jobs 🎓
Initialized Capital - Associate (SF, NYC)
Tribe Capital - Data Scientist (SF)
Airhouse - Growth Specialist, Product Designer (SF)
Wish - Associate Product Manager (SF)
Zuora - Associate Product Manager (Redwood City)
First Republic Bank - Venture Research Analyst (Menlo Park)
Atticus - Product Manager (LA)*
Capital Factory - Associate (Houston)
Onfido - Product Ops Manager (NYC)
Gainful - Data Analyst (NYC)
Calibrate - Member Experience Associate (NYC)
Yoni Circle - Founding Engineer (NYC, Remote)
The Engine - Associate (Cambridge)*
Wagr - Lead Full Stack Engineer (Remote)
*Requires 3+ years of experience.
internships 📝
Spark Capital - Summer Intern (Remote)
Samsung NEXT - Diverse Founders Initiative Intern (Remote)
Cleo Capital - VC Operations and Marketing Intern (Remote)
Soothe - Design Intern (NYC)
Allbirds - Product Development Intern (Remote, SF)
Attentive - Sales Operations Intern (Remote, NYC)
Curology - Data Science Intern (SF)
Ginger - PM Intern (SF)
Anvil - Fall Software Engineering Intern (SF)
KiwiCo - Social Media Intern, Analytics Intern (Mountain View)
HelloFresh - Influencer Marketing Intern (NYC)
AptDeco - PM, Growth Marketing, Strategic Ops Intern (NYC) 
---
puppy of the week 🐶

Buffalo Bill is a five-year-old merle Australian Shepherd who lives in Venice, CA.
He enjoys playing at the beach and in his pool, hanging out with his human baby sister, and dressing up in seasonally appropriate holiday outfits.
You can follow him on Instagram @adventures_of_buffalobill!
---
Hi! 👋 We're Justine and Olivia Moore, identical twins and venture investors at CRV. Thanks for reading Accelerated. We'd love your feedback - feel free to tweet us @venturetwins or email us at twins@crv.com.