Discover more from Accelerated
News and jobs in tech & venture capital.
Over 34,000 subscribers
🚀 Netflix fights back against Disney+
Plus, Facebook's cooking up new social apps!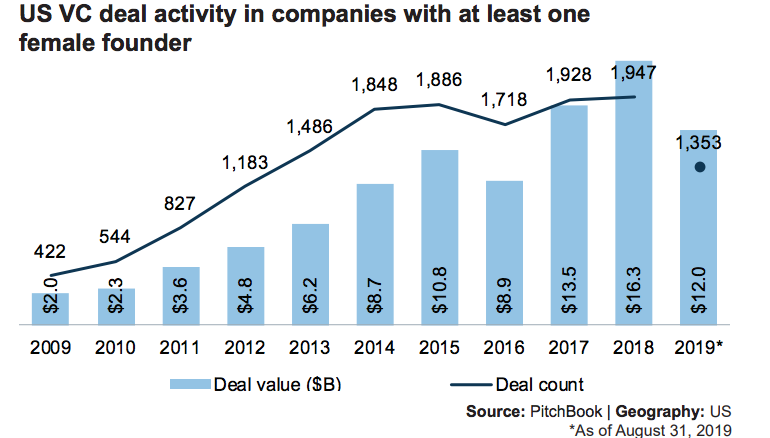 PitchBook and All Raise released a comprehensive report this week on "Women in the VC Ecosystem." The full report is worth a read, but we'll highlight a few takeaways:
Last year, 18% of VC funding (by $) went into startups with at least one female founder. There were some significant regional differences - it was only 10% in the Bay Area, compared to 17% in New York and 20% in Boston.

Companies with at least one female founder tend to have a shorter average time to exit, at 6.4 years compared to 7.4 years across all companies. 

As of August 2019, only 12% of VC firms and angel groups had women in decision-making roles. This percentage increased significantly (to 69%) for firms that have had a top quartile fund in the past decade.

---
news 📣
📺 Disney+ has a semi-magical launch. Disney launched its new streaming service this week, and saw more than 10M signups on the first day despite glitches that prevented some customers from logging in. The content is a mix of Disney classic movies, new shorts, and documentary/reality-style shows - Star Wars series The Mandalorian topped the watch list in the first week. Meanwhile, Netflix announced a multi-year partnership with Nickelodeon to produce original content based on both existing IP (like Spongebob!) and new characters.
🥡 DoorDash raises at $13B valuation. DoorDash (a CRV portfolio company!) reportedly raised $100M from T. Rowe Price at a $13B valuation. DoorDash leads U.S. food delivery, with 35% market share. The company also published its first year-end trends report, a fascinating look into consumer delivery behavior. A few highlights? The most popular order of the year was burrito bowls, weekdays at 7 pm was the top order time, and 96% of users customized their delivery orders.
💰 Facebook launches payment system. Facebook began rolling out Pay this week, a new payment platform that works across all of the company's apps (Instagram, Messenger, WhatsApp, and Facebook itself). It's unclear whether the move represents a new product, or if Facebook is just disclosing more clearly its existing data sharing policies. Facebook's VP of Marketplace and Commerce said the move was motivated by a desire to "make sure it's really clear to people…that these are unified products."
💳 Apple Card faces gender bias allegations. Apple's new credit card came under scrutiny after a viral Twitter thread accused the company of gender discrimination in determining credit limits. In response, New York regulators announced they would investigate the card's algorithm, as algorithms that result in discriminatory treatment against a protected class are illegal. Apple has passed off questions to Goldman Sachs, the card's issuer - to be clear, it's still TBD if there's any gender bias happening here.
🏢 WeWork releases Q3 earnings. WeWork's third quarter revenue grew almost 2x YoY to $934M, though losses more than tripled to $1.25B. While WeWork is reportedly selling off some of its acquisitions, the company continues to expand its core business - adding a record 115k desks in Q3 and accounting for almost 70% of activity in the flex lease market. However, the new buildouts also resulted in WeWork's occupancy rate falling to 79%, the lowest it's been since mid-2017.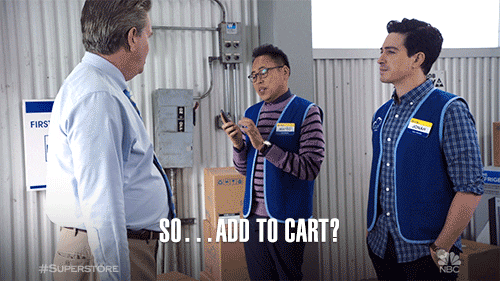 TikTok is moving into social commerce, with the launch of shoppable videos and a "link in bio" feature in testing on the U.S. version of the app. The move will likely make TikTok more competitive with Instagram in attracting influencers and brands, who are always looking to monetize!
TikTok and Instagram are in a close battle for social dominance among Gen Z - both crossed 1B active users (Snap is further behind at ~200M), and users spend close to an hour per day on average in each app. Instagram also recently made a move into TikTok's space, with the launch of 15-second music-oriented "Reels" in Brazil.
---
what we're following 👀
Why are teens calling themselves ugly on TikTok?
Lightspeed's Jeremy Liew recaps Piper Jaffray's latest Gen Z report.
A thoughtful post on the challenges of SaaS businesses launching marketplaces.
What Jess Li learned after interviewing 100 founders.
Cyan Banister gives a look behind-the-scenes of decision-making at Founders Fund.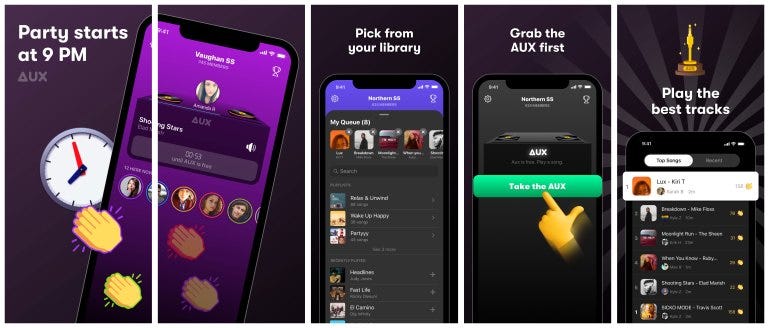 Facebook has had a rough few years with young users - a 2018 study found that only 51% of U.S. teens use Facebook, down from 71% in 2015. The company has doubled down on new features that increase monetization of older users, like Marketplace and Watch (which has pivoted to content for the 30+ demo). Facebook did buy anonymous feedback app tbh, but shut it down eight months later. 
While teens aren't spending much time on the core Facebook app, they are flocking to Instagram - 72% of teens are Instagram users, up from 52% in 2015. But anyone who has followed social networks over time knows that an eventual decline is inevitable. Instagram's market share will erode over time and be replaced by a newer, cooler app, which we're already starting to see with TikTok.
Facebook's New Product Experimentation (NPE) team, which was created in July, is working hard to develop "the next big thing" internally. The team launched its first two apps - Bump, an anonymous chat platform, and Aux (pictured above), for social music listening. Neither app is available in the U.S. yet.
Will the next dominant social platform will come from inside the Facebook empire, or from somewhere entirely different? Facebook hasn't yet demonstrated an ability to build a successful standalone app from scratch - it acquired both Instagram and WhatsApp. Both apps have grown substantially post-acquisition (Instagram went from 30M to 1B+ MAUs, and WhatsApp went from 450M to 1.6B+ MAUs), but it's hard to know how much credit Facebook deserves for their continued growth.
We're thinking of doing a longer post on this, and would love to get your thoughts - we'd really appreciate if you could fill out this quick survey on how you use Facebook!
---
jobs 🎓
Carrot - Care Navigation Manager (SF)
AngelList - VC Analyst, VC Associate, BD Associate (SF)
Plaid - Startup Success (SF)
Revel - Membership Coordinator (SF)
AirGarage - City Launcher (LA)
Carta - Public Market Analyst (SLC)
Alma - Ops Associate, Ops & Strategic Insights Manager (NYC)
Good Dog - Product Manager (NYC)
Two Sigma Ventures - Associate (NYC)
Clearbanc - Rotational Program, Software Engineer (Toronto)
internships 📝
Square - Product Analytics Intern (SF)
Ripple - Xpring Operations Intern (SF)
Bolt - MBA Customer Experience Intern (SF)*
Plug and Play - Analyst Intern (Sunnyvale)*
Zoom - Product Management Intern (San Jose)
Anthos Capital - Marketing, Consumer Trends Interns (Santa Monica)*
Via - Undergrad Generalist Intern (Chicago)*
Toast - MBA Market Insights/Strategy Intern (Boston)*
SoFi - Business Ops, Partnerships, Marketing Interns (NYC)*
Two Sigma Ventures - Investment Intern, Marketing & Comms Intern (NYC)
🚨Special opportunity! 🚨 bthere is a group-location sharing app that gives you points for spending time IRL with friends. Users can redeem the points for gear and discounts at brands like Outdoor Voices, ASOS, and Postmates. bthere users have created 7k circles and spent more than 4.8M hours together. The company is now expanding to colleges across the country, and is hiring ambassadors who can commit 5-10 hours/wk. Learn more here and apply here.
---
puppy of the week 🐶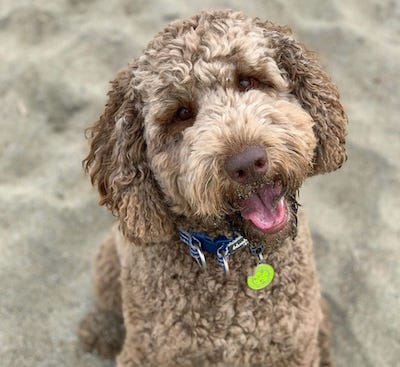 Meet Benny, a 1.5-year-old Australian Labradoodle who lives in Campbell, CA.
Benny is in training to be a therapy dog, and he enjoys playing in the fall leaves, making new dog friends, and cuddling with his family. You can follow him on Instagram at @bennytherapy.
---
Hi! 👋 We're Justine and Olivia Moore, identical twins and venture investors at CRV. Thanks for reading Accelerated. We'd love your feedback - feel free to tweet us @venturetwins or email us at twins@crv.com.