Discover more from Accelerated
News and jobs in tech & venture capital.
Over 35,000 subscribers
🚀 SoftBank takes over WeWork, and Adam Neumann cashes out
Plus, NYC gets a "slime institute" and startups raise $ for our furry friends!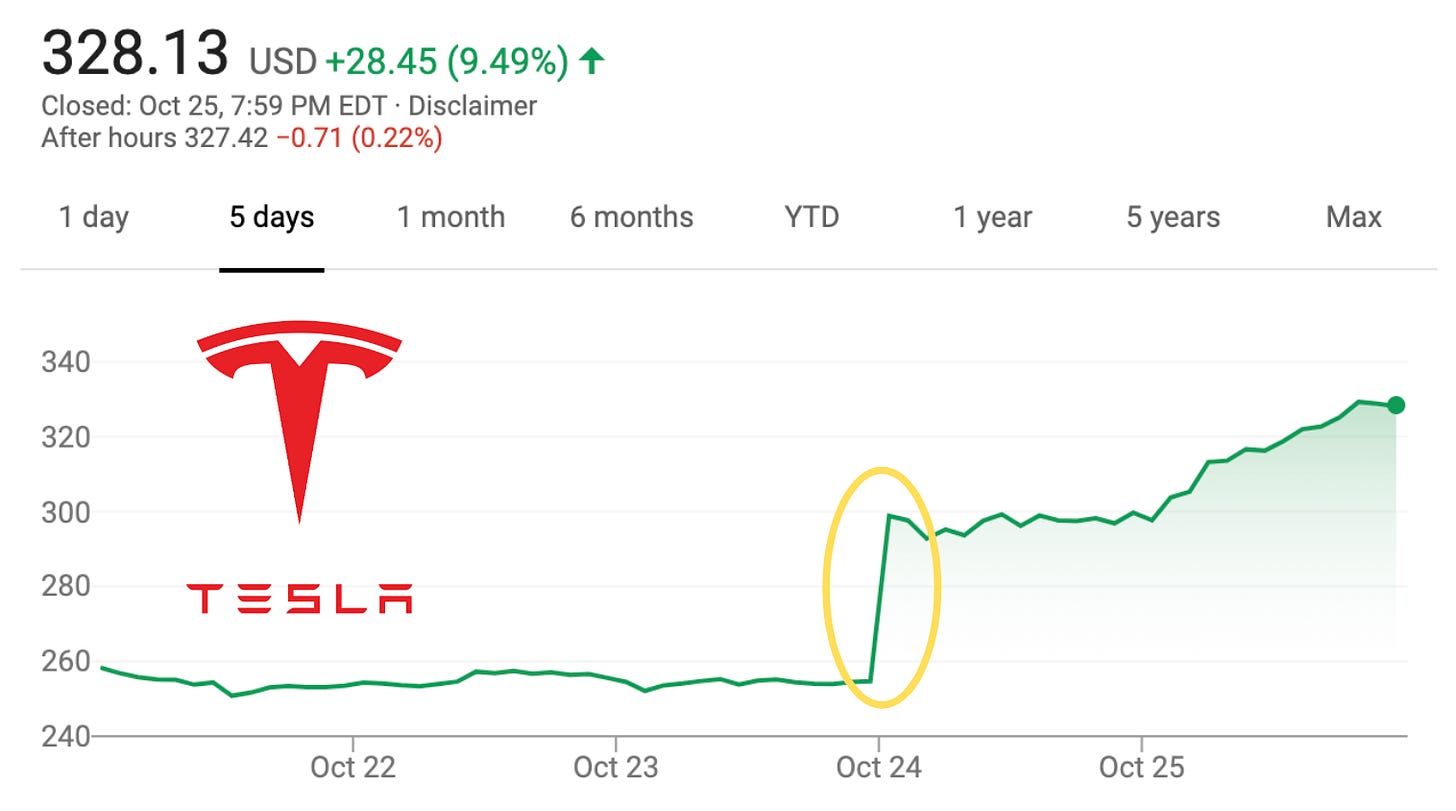 Tesla shares had their largest surge in six years this week, rising more than 20% after strong Q3 earnings. The company returned to profitability (a surprise to many analysts) with positive free cash flow, and is ahead of schedule on both Model Y crossover production and its new Shanghai Gigafactory. Tesla is the #2 most shorted stock in the U.S. after Apple, and short sellers lost a combined $1.5B after the earnings report. Despite this rebound, Tesla shares are still down 10.5% YTD in 2019.
---
news 📣
🏢 SoftBank buys out WeWork. The WeWork debacle came to a head this week, as the company accepted a $10.5B bailout package from SoftBank at an implied ~$8B valuation. SoftBank has now invested a total of $18.5B in WeWork, and owns 80% of the company. Former CEO Adam Neumann is stepping down from the board in exchange for a $185M consulting fee and $500M loan, and has the right to sell $970M of shares to SoftBank. Neumann's ~$1.7B exit isn't sitting well with many, particularly as the company prepares to lay off nearly 1/3 of employees.
📊 Earnings week. Twitter stock plunged this week thanks to decelerating revenue and a big miss in EPS, though monetizable daily active users grew to 145M (up 17% YoY). Amazon had a similarly rough Q3 - though revenue beat expectations, the company saw its first earnings miss in two years due to increased spending on one-day delivery for Prime customers. Snap had a surprisingly good quarter, blowing past revenue and DAU expectations as the app continues to grow outside North America.
↔️ CEO switchups. This week saw a number of high-profile CEOs change roles, starting with Nike's announcement that CEO Mark Parker will be replaced by former ServiceNow CEO John Donahoe. ServiceNow's new CEO will be Bill McDermott, who recently stepped down as SAP's CEO. Under Armour also announced that founder and CEO Kevin Plank will be moving into an executive chairman role, with Patrik Frisk taking over to (hopefully) orchestrate a turnaround of the struggling brand.
💻 Netflix raises more debt. The streaming wars are heating up, with Netflix seeking another $2B in debt to fund the production and acquisition of more content. With Apple TV+ and Disney+ launching in early November (and WarnerMedia and NBCUniversal adding streaming services next year), Netflix is feeling the pressure to augment its content library with new hits. The company's annual content budget has been steadily growing, from $9B in 2017 to $12B in 2018 and $15B this year.
VCs continue to double down on the pet space, with two sizable rounds announced this week in startups providing healthcare to our furry friends. Modern Animal raised a $13.5M seed (!) round led Founders Fund to build a next-gen veterinary clinic, with plans to open their first location in LA next year. Gallant, which was founded by the former CEO of DogVacay, announced $11M in funding to collect and store your pet's stem cells for future medical treatments.
As a side note, if you haven't followed the weight loss journey of Cinderblock (the cat pictured above), we'd definitely recommend checking it out - it's both relatable and hilarious!
---
what we're following 👀
What it takes to succeed as an analyst at a top VC firm with USV's Dani Grant.
Brush up on Internet culture with weekly newsletter High Tea - a new favorite for us!
Why are U.S. lawmakers looking at TikTok as a potential national security risk?
Check out resumes from software engineering interns at Amazon, Apple, LinkedIn, Twitter, Airbnb, and more - curated by Accelerated reader Karming!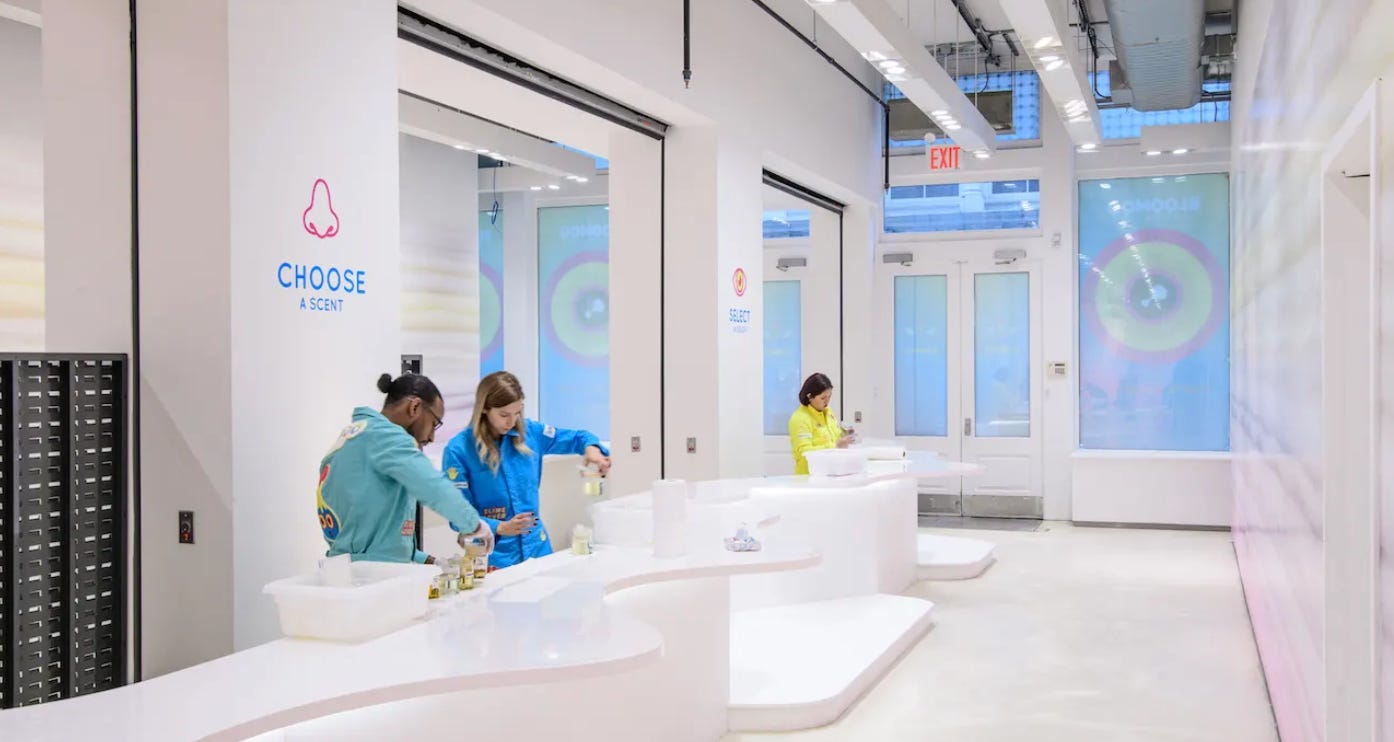 This week marked the opening of a new NYC storefront combining two popular trends - Instagram-friendly showrooms and slime! Sloomoo Institute is an 8,000-square foot museum that features a DIY slime bar, an ASMR tunnel, and a glow-in-the-dark cove, as well as meet and greets with slime influencers. Sloomoo's co-founders said they were inspired by the restorative powers of slime, especially for teens dealing with anxiety and mental illness.
The pop-up is at 475 Broadway for the next six months. After opening on Friday, Sloomoo Institute has almost 18k followers on Instagram, with tickets going for $38 (you can pay an extra $30 to don a custom poncho and goggles and have slime rained down on you). We've been fascinated by the rise of the slime economy on Instagram and other visual platforms, and wouldn't be surprised to see more IRL events!
---
jobs 🎓
Cowboy Ventures - Community Manager (SF)
First Round - Partnerships (SF)
Figma - Software Engineer (SF)
Pilot - Onboarding Specialist (SF)
Lambda School - Business Analyst (SF)
VSCO - Growth Product Analyst (Oakland)
Bird - Operations Specialist (Santa Monica)
MicroVentures - Analyst (Austin)
Goldman Sachs - Accelerate Analyst (NYC)
Mobley - Ops Associate (NYC)
internships 📝
Reddit - Product Intern (SF)*
SoFi - Product Intern (SF)*
Blend - PM Intern (SF)
PagerDuty - Product Intern (SF)
Brex - MBA Biz Dev Intern (NYC)
SeatGeek - Content Intern (NYC)
Transfix - Product Design Intern (NYC)
Codeacademy - Product Design Intern (NYC)*
---
puppy of the week 🐶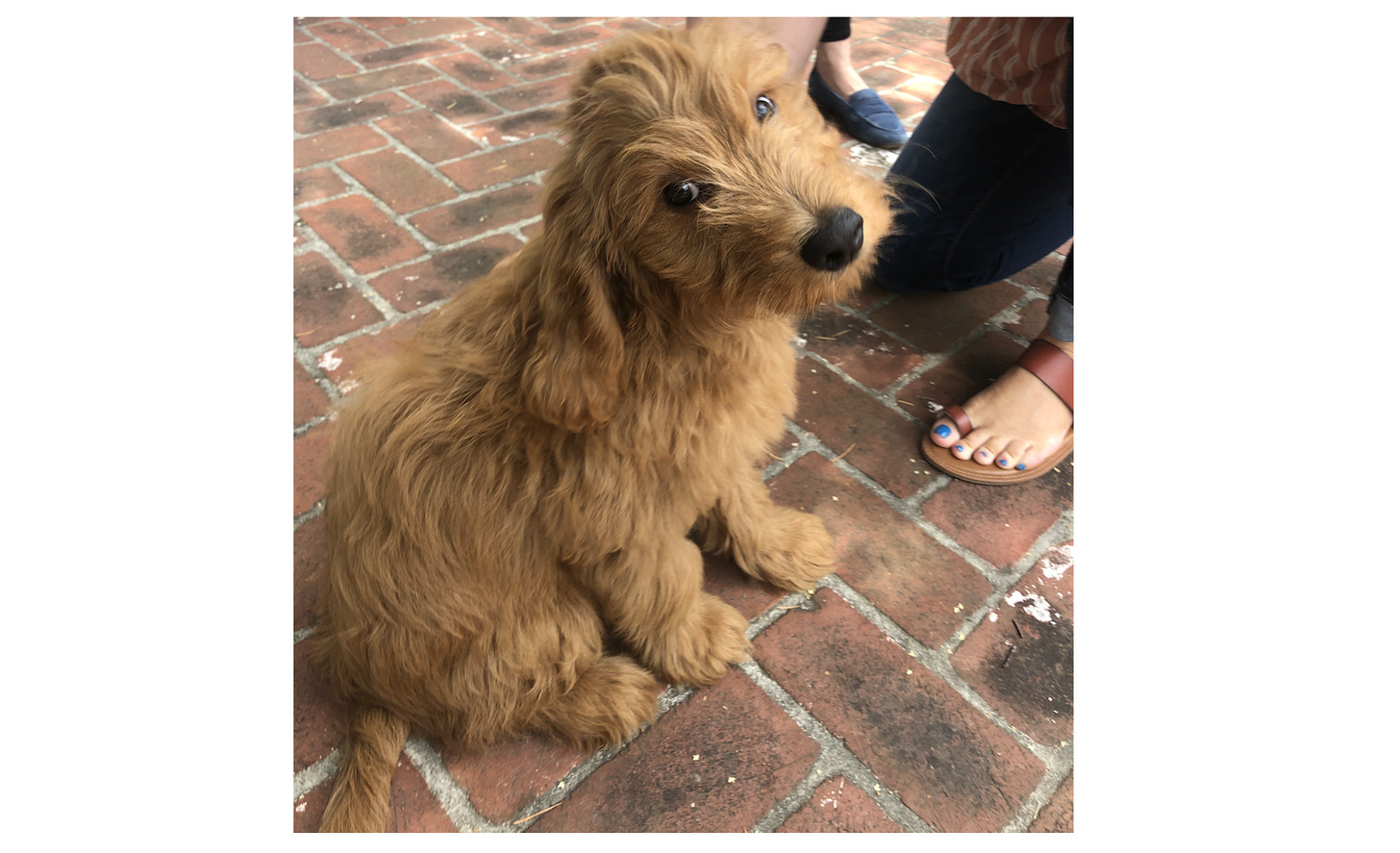 Meet Axl, a six-month-old goldendoodle who lives in the Bay Area. Axl's mom is Ann Miura-Ko of Floodgate, so he's already on a fast track to being a star VC!
Axl's hobbies include aggressive cuddling, interfering with his mom's emails by laying on top of her laptop, greeting people, and sitting in the hopes of getting treats.
---
Hi! 👋 We're Justine and Olivia Moore, identical twins and venture investors at CRV. Thanks for reading Accelerated. We'd love your feedback - feel free to tweet us @venturetwins or email us at twins@crv.com.