Discover more from Accelerated
News and jobs in tech & venture capital.
Over 34,000 subscribers
🚀 Startups launch D2C coronavirus tests
Plus, how to avoid getting "Zoombombed"!

Remember Houseparty? The group video chat app hit it big among teens in 2016, climbing to the top of the charts and raising $70M in venture funding. It reportedly peaked at 2.5M DAUs and 10M MAUs in early 2017, but unfortunately couldn't sustain this growth and struggled with user retention. The company was acquired by Epic Games (maker of Fortnite) in June 2019 for an undisclosed amount.
Now, Houseparty is seeing a resurgence - it's the #10 app in the U.S. overall, and #1 in social networking! What's causing this? Houseparty is perfectly positioned to serve as a virtual hangout room for millions of people quarantined around the world. People are using it to catch up with friends and family, host virtual parties, and even stream movies or play games together.
With all of the sad news around startup layoffs and shutdowns, we were happy to find an app that's growing. What other social products are you using to keep in touch with friends and family during social distancing? Comment below to let us know!
---
news 📣
🏢 SoftBank backs away from WeWork. WeWork shareholders got some unwelcome news this week - SoftBank may renege on an agreement to buy $3B of shares from investors and employees. The deal, expected to close on April 1, would have included a $970M "bailout" to former CEO Adam Neumann. SoftBank cited investigations into WeWork by the SEC and DoJ as the reason they may withdraw. CEO Sandeep Mathrani and chairman Marcelo Claure told employees that the move would not "impact our current liquidity and [the] financial strength of the business."
🖥️ YC Demo Day goes digital. The 197 companies in YC's Winter 2020 cohort graduated this week! Thanks to the coronavirus, Demo Day was held a week early and was entirely online. There were no pitches, and it was completely asynchronous - founders uploaded one slide (and a written summary of the business + team) to an investor portal. Check out TechCrunch's breakdown of all the startups that pitched: enterprise, consumer, hardware/AI/robotics/dev tools, and healthcare/biotech/fintech.
😷 Startups launch COVID-19 tests. As patients face long lines to get coronavirus tests at hospitals and doctor's offices, startups like Nurx, EverlyWell, and Carbon Health have stepped in to fill the gap by mailing tests directly to consumers. Nurx and Carbon Health launched their tests last week, and EverlyWell launches on Monday. Prices range from $135 (EverlyWell) to $181 (Nurx). To qualify for a test, patients complete a questionnaire or a screening with an online doctor. They are then sent a swab test kit that they mail into a lab, and results are provided with 48 hours.
🏠 Airbnb may seek additional funding. Airbnb has been hit particularly hard by the coronavirus - the company has reportedly seen bookings decline by more than 75% in many of its major markets. Though Airbnb has $3B in cash and $1B in credit, it has racked up "hundreds of millions of dollars" in losses this year. Airbnb was prepping for an IPO later in 2020, but may raise more private capital - the company reportedly has significant inbound interest from investors looking to get in at a good price.
📱 Apps in the age of coronavirus. This crisis has a silver lining for some startups - certain categories of apps are seeing huge increases in demand. Food delivery app sessions were up 15%+ WoW in the U.S., France, and Spain, while grocery delivery apps had record downloads. TikTok had its best week ever in China in early March, with users spending 3B hours in the app. Consumers are also spending more time managing their investments (Robinhood saw 50% growth in weekly downloads), and focusing on their mental health (Headspace is up 90% in weekly time spent).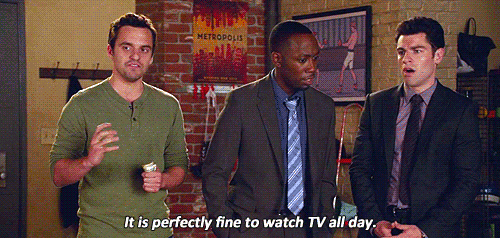 With so many people stuck inside, it's been a big week for streaming services. Disney+, Netflix, and YouTube all agreed to reduce their streaming bandwidth in Europe to avoid burdening Internet infrastructure. It doesn't help that many studios have decided to send new movies directly to steaming, or have significantly sped up their online release schedules (alert - you can now watch Frozen 2 on Disney+). And while traditional movie theaters are struggling, drive-ins are experiencing a major comeback in the age of social distancing!
---
what we're following 👀
Zoom is thriving as a social network for people stuck at home…but some group video calls are being hijacked by trolls with malicious intent.
Semil Shah shares advice for founders trying to fundraise in the current environment.
A tweetstorm from Lightspeed's Nicole Quinn on consumer trends that may emerge out of quarantine.
Looking to support local restaurants and businesses by buying gift cards? Check out new initiatives like SaveOurFaves, Help Main Street, and Rally for Restaurants.

We're guessing that many of you have some free time right now, so we thought we'd share a few new recommendations of books we've read recently! (If you're looking for more to read, check out our list of our top 10 books of 2019).
We're still getting a sense of how COVID-19 will impact startup and VC hiring for jobs and internships. We'll keep you posted as we get more information, and will include as many remote internships as we can. All the roles below were posted by companies this week.
jobs 🎓
Ethos - Product Analyst (SF)
Patreon - Payment Ops Associate (SF)
Loom - Product Data Science (SF)*
Because - Product Manager (Redwood City)
TDK Ventures - Analyst (San Jose)
Disney - Corporate Innovation Associate (LA)*
Atticus - Product Manager (LA)*
Techstars - BD & Growth Associate (Saint Paul)
Point72 Ventures - Fintech Associate (NYC)
Roivant Sciences - Investment Associate (NYC)
CB Insights - CPG & Retail Associate (NYC)
*Requires 3-5 years of experience.
internships 📝
Curology - MBA Influencer Ops & Strategy Intern (SF)**
Ripple - Data Intern (SF)**
MemSQL - Marketing Intern (SF)**
Roofstock - Product Intern (Oakland)
Samsung - Catalyst Fund VC Intern (Menlo Park)
M13 - MBA Summer Investment Associate (LA)
Saucey - Growth Marketing Intern (LA)**
Autodesk Foundation - VC Impact Investing Intern (Boston)
Bonobos - Analytics Intern (NYC)
Twitch - Sales Intern (NYC)
Eden Health - Summer MBA Intern (NYC)
**Open to remote interns.
---
puppy of the week 🐶

Barney Bear is a two-year-old Chow Chow who lives in Berkshire in the UK.
He enjoys taking naps, eating his favorite snacks (including pancakes), and running through obstacle courses (kind of).
You can follow Barney on Instagram @barney_bear_chow!
---
Hi! 👋 We're Justine and Olivia Moore, identical twins and venture investors at CRV. Thanks for reading Accelerated. We'd love your feedback - feel free to tweet us @venturetwins or email us at twins@crv.com.