Discover more from Accelerated
News and jobs in tech & venture capital.
Over 35,000 subscribers
🚀 TikTok finds a lifeline
Plus, a guide to decoding VC lingo!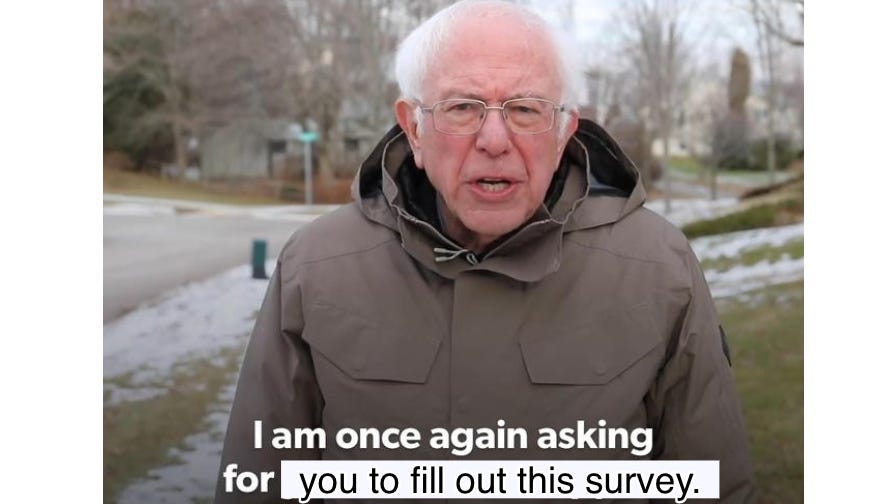 We need your help! As Accelerated's readership has grown, we want to make sure we're still serving up the career opportunities that you're looking for.
We'd really appreciate if you filled out this five-question survey (it should take you <1 minute to complete!) about the types of jobs and internships you'd like to see in future editions of the newsletter. Thanks for your help! ☺️
---
news 📣
❄️ Snowflake crushes IPO. Cloud data company Snowflake went public this week in a massively successful IPO. Snowflake's share price more than doubled on its first day of trading, soaring to a $70B market cap (for context - this is 175x revenue, compared to 87x for Zoom). Enthusiasm built around the IPO after both Berkshire Hathaway and Salesforce committed to buy meaningful stakes of the offering last week. Snowflake recently reached $500M in annualized revenue, but some investors are cautious - the company still has a meaningful operating loss and gross margins below 60%.
🎉 TikTok finds a home. TikTok has finally struck a deal! Oracle and Walmart plan to acquire a minority stake, with access to the app's source code to monitor how consumer data is used. In a joint statement, both companies announced that this is a pre-IPO investment - TikTok will go public in the U.S. within the next year.
Trump had previously stated he'd need to see a U.S. company fully own the app, but on Saturday he approved "in concept" a deal where Oracle and Walmart own up to 20%. ByteDance will keep the remaining 80%, but because ByteDance has U.S. investors, U.S. entities will (directly or indirectly) own 53% of TikTok.
In the meantime, the Trump administration issued a ban of TikTok and WeChat in U.S. app stores. This goes into effect today for WeChat, and next Sunday for TikTok. The ban will prevent new users from downloading the apps, and existing users won't get updates. TikTok will continue to function until Nov. 12 (unless the acquisition closes, and the app is officially "saved"). WeChat is in a tougher spot - its 3.3M U.S. MAUs will may be immediately blocked from sending messages and making transactions.
💰 Chime doubles valuation. It was a big week for Chime! The neobank announced a $485M round at a $14.5B valuation, up from $6B earlier this year and $1.1B last year. The deal gives Chime the highest valuation of any U.S. consumer fintech company - Robinhood, which raised last month at $11.2B, is a close second. Chime claims it is EBITDA profitable, and has grown 3x in both transactions and revenue over the past year. CEO Chris Britt said the company will be "IPO-ready" in the next 12 months.
💻 Airtable raises mega-round. Airtable (a CRV portfolio company!) announced a $185M Series D at a $2.6B valuation led by Thrive Capital. The company, which was founded in 2013, now serves 200,000 businesses and has doubled its headcount during COVID. Along with the fundraise, Airtable made some major product announcements. The company launched a new marketplace for users to share tools they develop, as well as a "low code" app builder, easier workflow automation, and team sync features.
There's been no shortage of Netflix shows about space recently (Space Force, Away) - but we can now look forward to the first reality show set in space! 👩‍🚀
A production company has secured a seat on SpaceX's 2023 trip to the International Space Station, and will be awarding the spot to the winner of a new reality show called "Space Hero." The competitors will be everyday people who are passionate about deep-space exploration, and the show will feature mental, physical, and emotional challenges that test their readiness for a space journey.
The exact format of the show is TBD, but Deadline reports that viewers worldwide will be able to vote on the contestant they'd like to send to space. The series will also cover the winner's 10-day trip to the ISS (which typically costs $55 million!).
---
what we're following 👀
A deep dive on Roam, the note-taking app that raised a Series A at a $200M valuation.
Our mom found a VC lingo decoder from the 1990s - it's still pretty accurate today!
A look at the TikToker whose reviews can make or break a beauty brand.
Amanda Robson recaps learnings on seed investing after a year at Cowboy Ventures.
Forbes investigates the CEO of NS8 (a cyber fraud startup) who raised $123M and was then arrested for fraud.

MasterClass (which you may remember from the ubiquitous ads in "early quarantine") was in the news again for its unique marketing! This Thursday, the company offered a one-day promotion for college students to get an annual subscription for just $1 (a big discount from the standard $180 price).
It's not unusual for companies to have a special college rate - Spotify, Amazon, Notion, and The New York Times are among those offering a substantial discount to students. However, the MasterClass offer blew up particularly quickly. Within hours, it was shared widely across Slack and WhatsApp groups, campus mailing lists, and social media. All of the interest exceeded MasterClass' expectations, and they're still working through customer support issues caused by the massive demand.
Why was the promotion so popular? The perceived value is high, and this is arguably the perfect time for online learning. Many college students are stuck at home, bored with Zoom classes and unable to hang out with friends, participate in clubs, or play sports. Learning cooking skills from Gordon Ramsay or acting from Natalie Portman is a compelling alternative to spending yet another hour scrolling through TikTok.
It also seems like a smart move for the company. MasterClass has almost no marginal cost per user - they've already filmed, edited, and uploaded the video courses. This promotion allows MasterClass to acquire the names, contact information, and credit card numbers of an attractive demographic (educated Gen Zers) at a relatively low cost. And many - if not most - of these users wouldn't sign up for MasterClass otherwise.
It's still TBD whether MasterClass will be able to generate significant revenue from these users over time. We expect churn will be very high when students are asked to pony up $180 for year two. The promotion may end up being more successful in driving brand awareness than converting subscribers - though happy student users could spread the word to family members and co-workers who do pay full price.
Did you sign up for the MasterClass promotion? Or do you have another favorite student discount? Comment below to let us know!
---
fellowships / accelerators
💻
Dorm Room Fund is recruiting for student partners at schools across the country. Applications are due as early as 9/22.
Kleiner Perkins is now taking applications for its 2021 fellowship - the program is open to students interested in design, engineering, and product.
Floodgate is launching Building Breakthroughs, a nine-week virtual class for students and early stage founders interested in starting a company.
jobs 🎓
Goat Capital - Principal (Remote)
Shaan Puri - Investor (Remote)
Monthly - Chief of Staff (Remote)
Clipboard Health - Product Analyst (Remote)
FT Partners - Strategic Growth Analyst (SF)
Postmates - Partnerships Analyst (SF)*
Assembled Brands - Product Manager (LA)
Harbor - Senior iOS Engineer (LA) * 
Loeb.nyc - Venture Analyst (NYC)
JPMorgan Chase - Impact Investing Associate (NYC)
Blackstone - Strategic Capital Associate (NYC)
*Requires 3+ years of experience.
internships 📝
Lunchclub - Software Engineering Intern (Remote)
Mark Rosner - Angel Investing Intern (Remote)
PayPal - MBA Strategy Intern (Remote)
Remote Students - Content Strategist, Software Engineering Interns (Remote)
Superbolt - Copywriting, Growth Marketing Interns (Remote, NYC)
Wish - Winter BD Intern (SF)
Dropbox - Summer Business Analyst Intern (SF)
Ipsy - Marketing Intern (San Mateo)
Google - Summer APM Intern (Mountain View)
Datadog - Software Engineering Intern (NYC)
Spotify - Summer User Research Intern (NYC)
Commonfund - Summer Private Capital Investments Intern (NYC)
---
puppy of the week 🐶

Meet Cherrox, a two-month-old golden retriever from Norway.
Cherrox is a man of few words - all of his Instagram captions are in the form of beautiful short poems that he has composed! Other than writing poetry, he enjoys making new friends (both stuffed animals and other dogs) and learning how to swim.
You can follow Cherrox on Instagram at @goldencherrox.
---
Hi! 👋 We're Justine and Olivia Moore, identical twins and venture investors at CRV. Thanks for reading Accelerated. We'd love your feedback - feel free to tweet us @venturetwins or email us at twins@crv.com.