Discover more from Accelerated
News and jobs in tech & venture capital.
Over 35,000 subscribers
🚀 Twitter bans political ads
Plus, the YouTubers who broke Shopify with their new makeup line!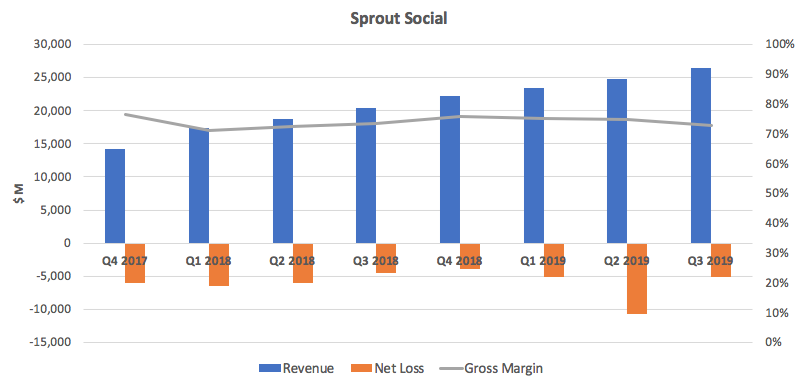 Sprout Social, a social media management platform, filed to IPO. The company's subscription software helps 23K businesses (from SMBs to large enterprises) publish content across social networks, analyze results, and engage with their customers. Sprout Social was founded in 2011, and has raised $112M in funding. Its most recent round was at an ~$800M valuation.
The company recently crossed $100M in ARR (annualized recurring revenue), with a gross margin hovering around 75%. This should be an interesting public debut - while Sprout Social isn't profitable, it's not burning huge amounts of cash. However, it also isn't growing rapidly (7% average QoQ growth over the last year), and it's in the historically unfavorable space of marketing tech. We're curious to see what public investors think of the company!
---
news 📣
⌚ Google snaps up Fitbit for $2.1B. Watch out, Apple - another tech giant is getting serious about wearables! Google announced that it intends to acquire smartwatch maker Fitbit, which IPOed in 2015 and has faced a rocky road in the public markets. Fitbit currently owns 24% of the North American wearables market, compared to Apple Watch's 38%. Fitbit's stock rose 70% on the news, closing the week at $7.14 - a discount to Google's offer of $7.35/share, as some investors are concerned about antitrust regulator approvals necessary to close the deal.
🗳️ Twitter bans political ads. CEO Jack Dorsey tweeted that Twitter is banning political advertising on the platform ahead of the 2020 election, as he believes "political message reach should be earned, not bought." Dorsey's tweets turned a spotlight on Facebook, whose CEO Mark Zuckerberg reaffirmed that the company will continue to allow political ads, and will not fact-check them. Zuckerberg stated on Facebook's Q3 earnings call that less than 0.5% of revenue comes from political ads.
📉 Pinterest and Etsy stocks plunge. It was a tough week for crafting companies, as Pinterest fell 21% and Etsy fell 10% after reporting Q3 earnings. While Pinterest's revenue grew 50% YoY and the company beat estimates for monthly active users, Pinterest remains unprofitable and will miss 2019 full-year estimates. Etsy, on the other hand, met expectations for the quarter, and the company raised its 2019 revenue guidance. However, the stock dropped after EBITDA forecasts were revised down.
In more positive news for the maker community, wholesale marketplace Faire became a unicorn (🦄) with a new $150M round co-led by Lightspeed and Founders Fund. The company facilitates $1M in sales per day (!).
💳 Uber launches Money platform. After expanding into food delivery, scooters, and freight, Uber is tackling yet another market - financial services! Uber's new Money team has an ambitious agenda for the rest of 2019, including launching a digital wallet and updating the company's credit & debit cards. Uber's credit card offers 5% cashback across Uber products, while the debit card (which is only available to drivers) features 3-6% cashback on gas and instant access to rideshare income. Uber's stock did not move on the news, and is still trading 25% below the IPO price.
🐕 Wag explores sale to Petco. WeWork news may have died down, but we can't escape SoftBank. Portfolio company Wag is reportedly considering an acquisition after struggling to gain market share. SoftBank invested $300M in 2018, purchasing 45% of the business and replacing the founders with former LifeLock CEO Hillary Schneider. Since then, Wag has lost ground to competitor Rover, with SecondMeasure data revealing Q2 sales fell 12% YoY. Potential acquisition terms have not been disclosed.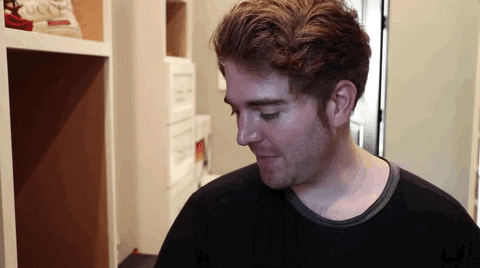 YouTubers Shane Dawson and Jeffree Starr broke Shopify this week after launching a new makeup collection that almost immediately sold out. The influx of traffic crashed their Shopify site for over an hour, prompting a slew of tweets from angry fans. Dawson had promoted the launch with a five-hour documentary series about creating the collection in partnership with Morphe, and noted that it could generate $35M in revenue if all of the products sold out.
---
what we're following 👀
Floodgate's Shawn Xu shares the nine lessons that helped him break into VC.
One reporter uncovered a nationwide Airbnb scam, and the FBI is now involved.
Evan Spiegel reflects on Snap's controversial redesign.
How burnout prompted Gin Lane's pivot to Pattern Brands.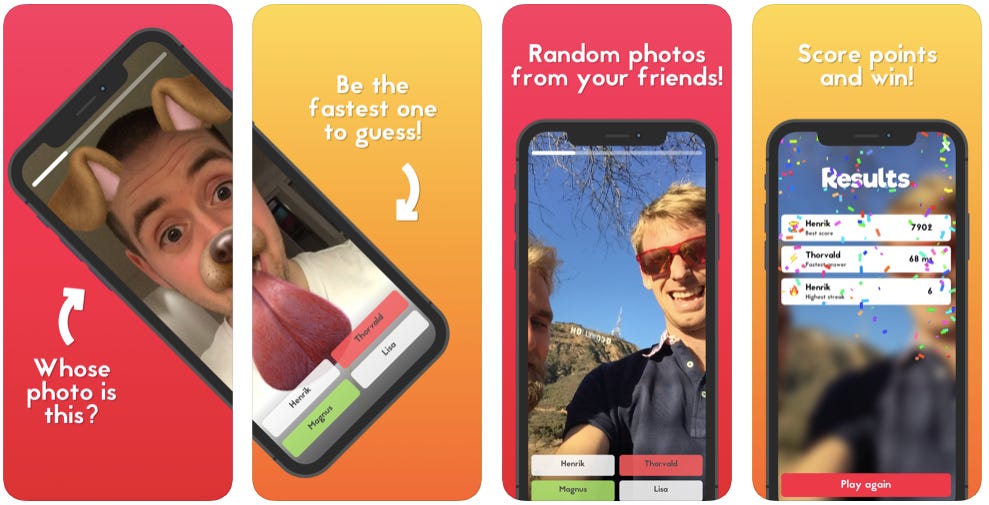 We have a new #1 in the App Store - Photo Roulette, an interesting combination of a game and a social network. You enter the game with a group of friends, and allow the app to access your camera roll. Photo Roulette randomly selects a photo from one person's camera roll to display for five seconds, and you win points by guessing whose photo it is. The process repeats for 15 photos, when the game ends.
Photo Roulette hit #1 in the App Store in Norway (where the founder lives) last year, and is taking off worldwide. It now tops the charts in the U.S., New Zealand, and Canada, and has been in the top 10 in 24 countries. We can see why it's spreading so quickly - it's just the kind of fun but controversial product that teens love - but we're curious to see if it has staying power. Have you tried Photo Roulette? Let us know!
---
jobs 🎓
Business Insider - VC/Tech Reporter (SF)
Newfront Insurance - Ops Associate (SF)
Viz.ai - Chief of Staff (SF)
Snackpass - Marketing Associate (SF)
BP Ventures - Associate (Houston)
Renew Health - Data Analyst (LA)
Valiant Labs - Marketing Coordinator (LA)
Fintech Collective - Associate (NYC)
Compass - Business Analyst (NYC)
SVB Startup Banking - Associate, Sr Associate (NYC, Boston)
internships 📝
Kiva - Impact Investing Intern (Portland)
Thumbtack - Experience Research Intern (SF)*
Curology - Creative Ops, Marketing Interns; MBA Growth Strategy, Marketing, User Acquisition Ops Interns (SF)
Airbnb - Experience Design Intern (SF)*
Brandable - Marketing Intern (Beverly Hills)
MealPal - Strategy Intern (NYC)
Two Sigma Ventures - Marketing & Comms Intern (NYC)
TheGuarantors - Biz Ops Intern (NYC)
Oscar - Product Design Intern (NYC)
Susquehanna Growth Equity - VC/PE Co-op (Philly)
---
puppy of the week 🐶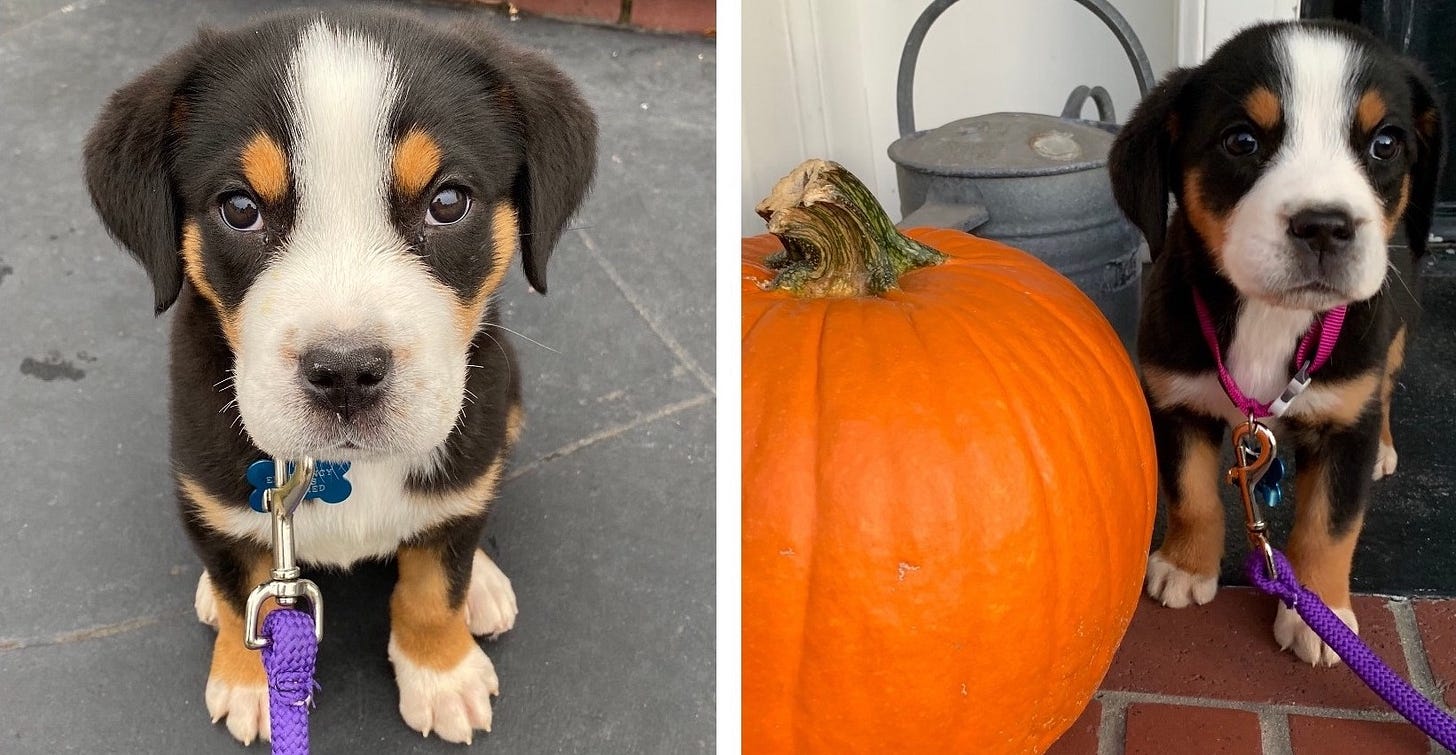 We're honored to feature Daisy, a two-month-old Greater Swiss Mountain Dog and Homebrew VC office mascot. Her parents are Hunter Walk and Caroline Barlerin.
Daisy's hobbies include learning where to pee and playing tug of war. You can follow her adventures on her dad's Instagram, which is "basically now a dog account."
---
Hi! 👋 We're Justine and Olivia Moore, identical twins and venture investors at CRV. Thanks for reading Accelerated. We'd love your feedback - feel free to tweet us @venturetwins or email us at twins@crv.com.