Discover more from Accelerated
News and jobs in tech & venture capital.
Over 35,000 subscribers
🚀 Uber hits a speed bump in London
Plus, an investigation into the "most sued podcaster"!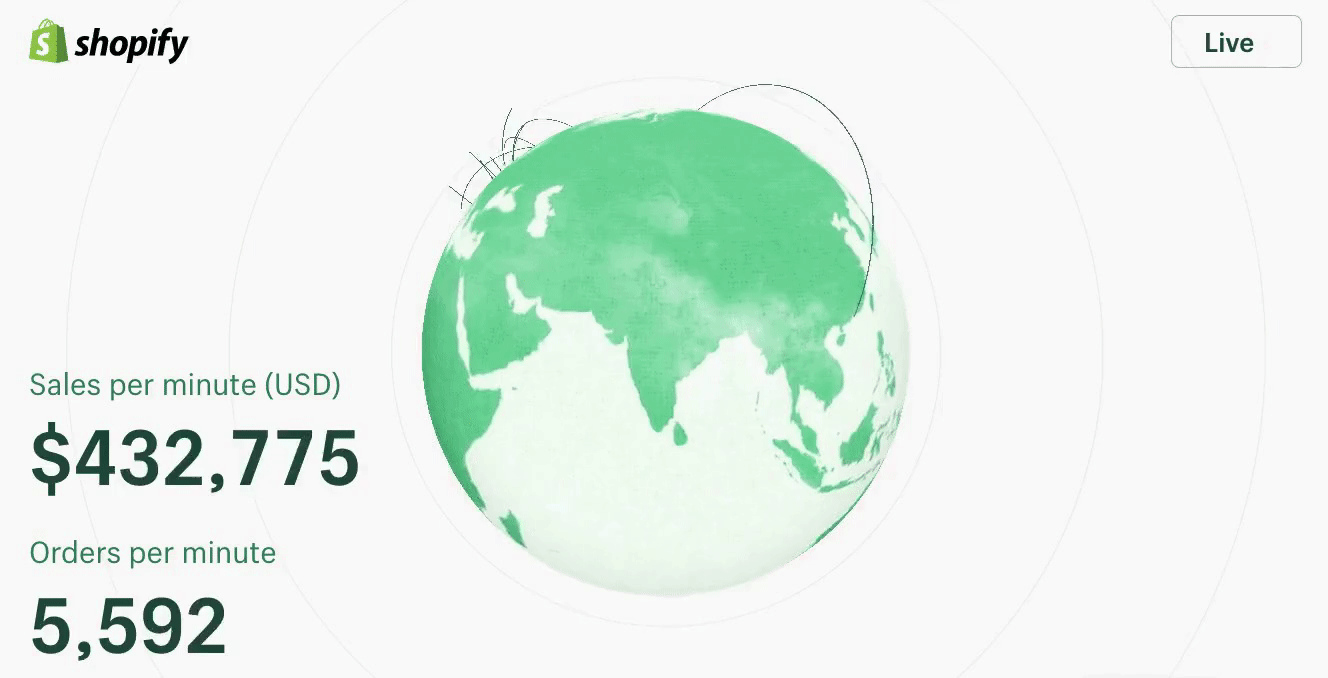 It was a big week for Shopify, which processed $900M in sales across 1M merchants on Black Friday (up from $550M and 600K merchants last year). The company has a cool visualization showing real-time sales that will continue through Cyber Monday. Interestingly, nearly 70% of purchases were made on mobile. In related news, a PwC survey found that for the first time, the majority of Americans planned to do their Black Friday shopping online instead of in-store.
---
news 📣
🚘 Uber loses London license. Transport for London (TfL), the city's transport regulator, announced that it won't be renewing Uber's license to operate due to passenger safety issues. According to TfL, Uber makes it too easy for unauthorized drivers to take passengers by simply uploading their photo to another driver's account. Uber has 21 days to appeal the decision (which it plans to do), and the company can continue to operate in London while the process plays out. London is Uber's largest European market, with 3.5M riders and 45K drivers.
💻 Twitter ponders fate of inactive accounts. Twitter announced this week that it planned to start deleting accounts that have been inactive for more than six months, freeing up their usernames. The process was put on pause after questions were raised about what would happen to accounts of users who passed away. Twitter then clarified that it would wait until it had a process to memorialize these accounts, and that the account removal will only impact users in the EU (for now).
👩‍💼 CEO shake-ups. SoulCycle CEO Melanie Whelan stepped down on Tuesday - she joined the company in 2012 and served as the company's CEO since 2015. No reason was given for her departure. In other news, dog walking startup Wag lost CEO Hilary Schneider to Shutterfly. The SoftBank-backed company has had a tough year, and is reportedly going through a sales process. Schneider joined Wag two years ago, and will be replaced by former VP Product Garrett Smallwood.
🎟️ viagogo acquires StubHub. Ticket marketplace StubHub is being acquired by viagogo for $4.1B. eBay has owned StubHub since 2007, when it purchased the business for $310M. viagogo was started by StubHub co-founder Eric Baker in 2006 - it's a smaller player that primarily operates in international markets. This sale doesn't come as a surprise, as eBay has been encouraged to sell non-core business lines by two activist investors who joined the company's board in February.
📱 Paytm raises $1B. Indian payments company Paytm announced a $1B Series G at a $16B valuation led by T. Rowe Price. The company aims to be an "all in one" finance app - you can use it to pay merchants or individuals, make investments, and even get a credit card. India's digital payment market is heating up - Google Pay and Flipkart are the current leaders, but Amazon is also heavily investing in the space and WhatsApp (which has 400M MAUs in India) plans to roll out payments soon.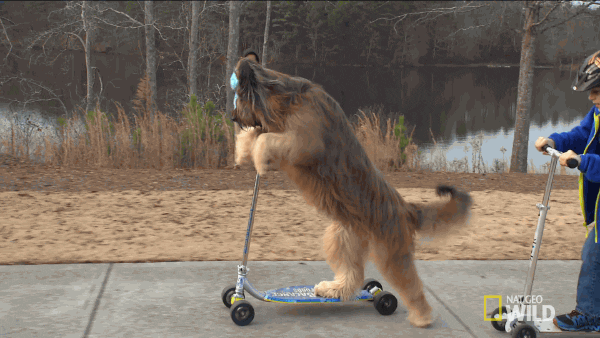 The scooter wars continue, with India's Bounce raising a $150M Series D. Bounce closed a $72M Series C in June, and now operates more than 17,000 electric and gas scooters in three dozen cities - as of October, the company had served 2.1M customers. The Indian scooter market is getting crowded - Bounce competes with several well-funded competitors, including Vogo and Yulu.
---
what we're following 👀
Inside the life of a teenager who makes thousands per month on meme accounts.
The unique dynamics of angel investing as a social status exercise in the Bay Area.
An author who interviews startup founders says he is the "most sued podcaster" - is he also a scam artist?
How Silicon Valley is adjusting to $100B in lost value from high-flying startups.
Two former Facebook product employees launched Cocoon, a communication app helping families stay close (we're on it, and are big fans!).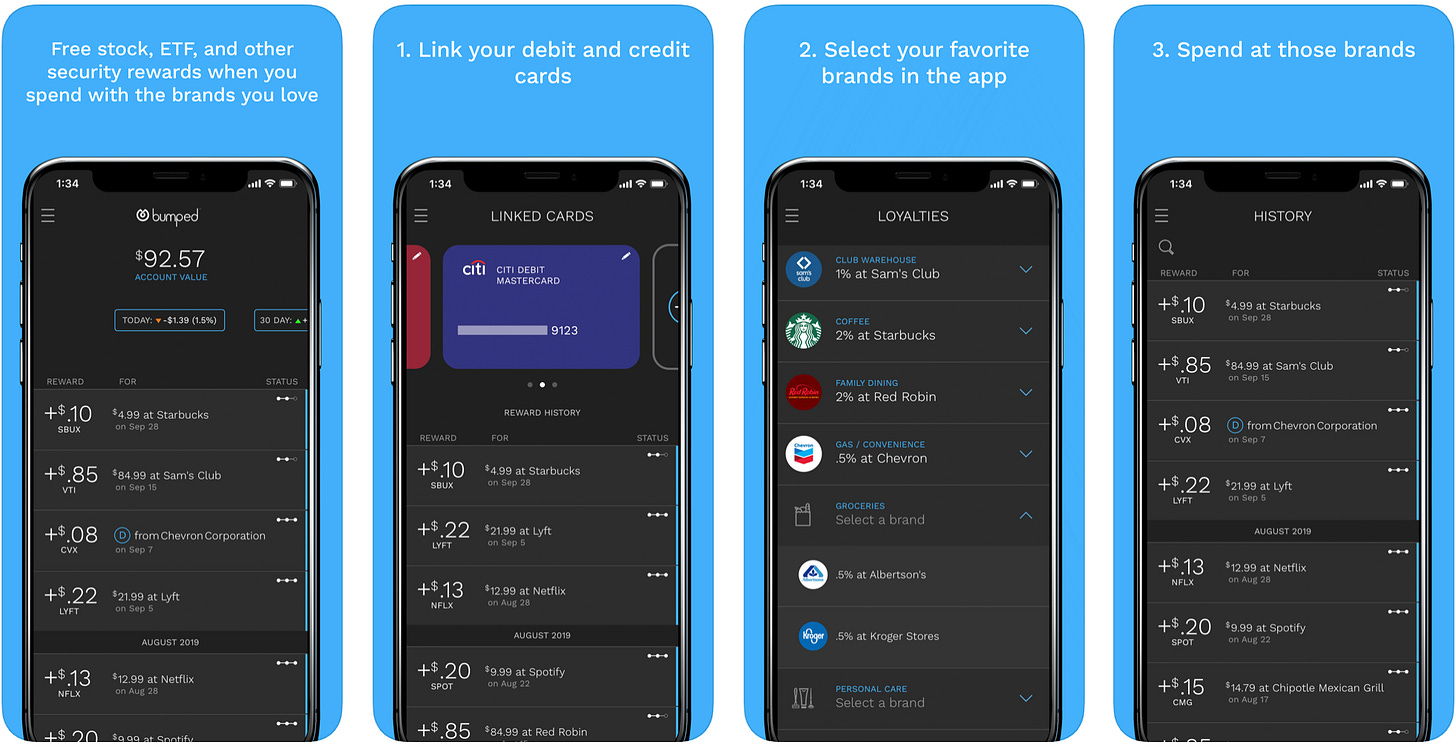 We've tried dozens of consumer fintech apps this year, and we're excited to see the launch of an app that's truly differentiated - Bumped. Located in our hometown of Portland, OR, Bumped allows you to pick brands you love in categories like groceries, quick eats, entertainment, and rideshare. When you spend money on one of those brands via a linked credit card, you get cash back via fractional shares in the brand's stock! Cash back ranges from 0.5-3.0% depending on the brand.
Bumped partners with brands to offer their stock - companies sign up because they're trying to strengthen relationships with their customers (and incentivize them to purchase more) by turning them into shareholders. In an age where every brand is investing a loyalty program, Bumped hopes to provide an outsourced option that's more sticky and potentially less expensive. Post-launch, Bumped is now onboarding users off their waitlist - you can sign up here.
---
jobs 🎓
PitchBook - Associate Project Manager (Seattle)
M12 - Associate (SF)
Curated - Product Manager (SF)
CircleUp - Business Operations Associate (SF)
Yelp - User Ops Associate (SF)
Magic Spoon - Strategy and Consumer Insights Lead (NYC)
Goldman Sachs - Product Manager (NYC)
Red Sea Ventures - Analyst / Associate (NYC)
USV - Analyst (NYC)
Pillar - Product Manager (NYC)
internships 📝
SoFi - MBA Product, Master's Data Science Interns (SF)
Cloudflare - Marketing, Data Analyst Interns (SF)
Curology - MBA Product Manager Intern (SF)
JetBlue Technology Ventures - Summer Associate (San Carlos)
Voyage - Special Projects Intern (Palo Alto)
Mio - Spring Marketing Intern (Austin)
Pluralsight - Strategic Analyst Intern (Farmington, UT)
M1 Finance - Digital Marketing Intern (Chicago)
IDEO - Business Design Summer Intern (Cambridge, MA)
EasyKnock - Marketing Intern (NYC)
---
puppy of the week 🐶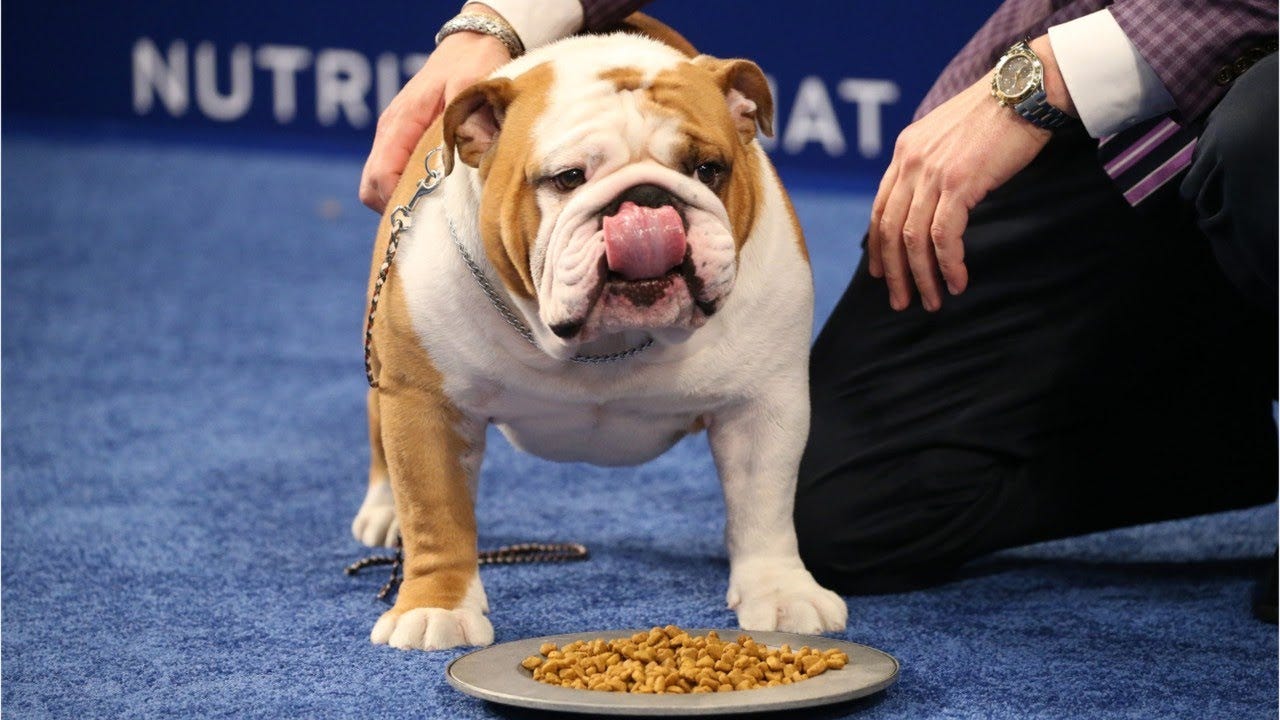 Meet Thor, a two-year-old English bulldog who won the National Dog Show this Thanksgiving. Thor beat nearly 2,000 other contestants (all good dogs), and is pictured above enjoying a snack after his win.
Thor was born in Peru, but now lives in Michigan. His hobbies include napping (he's a relatable winner), playing in the snow, and sniffing things. You can check him out on Instagram @mbis_mbiss_thor!
---
Hi! 👋 We're Justine and Olivia Moore, identical twins and venture investors at CRV. Thanks for reading Accelerated. We'd love your feedback - feel free to tweet us @venturetwins or email us at twins@crv.com.