Discover more from Accelerated
News and jobs in tech & venture capital.
Over 34,000 subscribers
🚀 Uber loses out on Grubhub
Plus, a surprising new leader emerges in the world of fitness apps!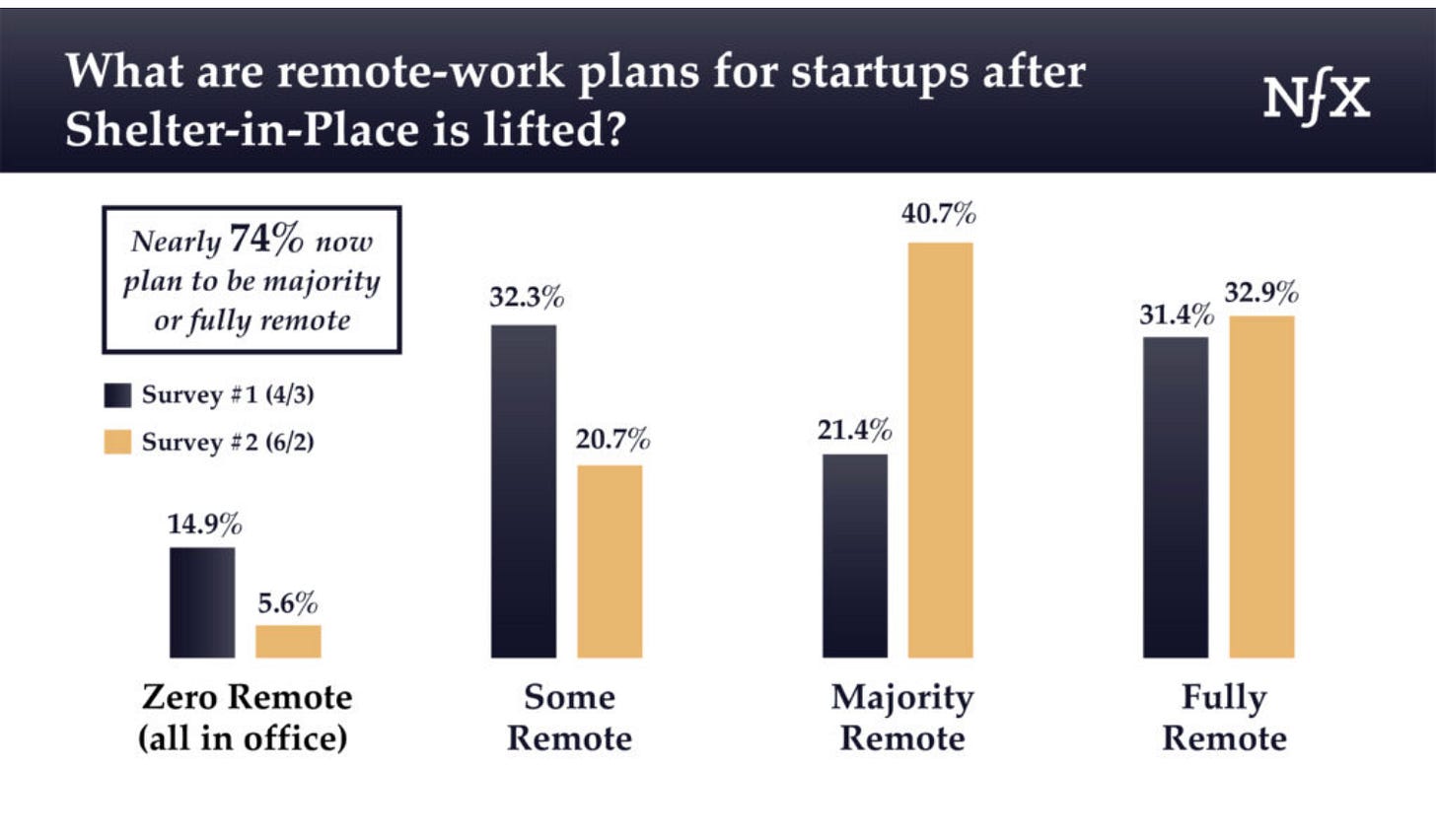 At the beginning of April, NFX released survey data on how founders and VCs viewed the potential impact of COVID. It's been two months since then, and NFX is back with updates! We'd recommend reading the full report, but to highlight a few changes:
74% of startups plan to be majority or fully remote after shelter-in-place is lifted, compared to 53% who felt the same in April.

44% of founders are "not worried" about the impact of COVID on their startup, up from 23% in April. However - only 22% of VCs are "not worried" about their portfolios, while almost 50% are "extremely worried."

54% of VCs have still not funded a company that they haven't met in-person, but 60% said they would be open to it even when shelter-in-place is lifted.

48% of founders say they are fundraising earlier than planned due to COVID, while 26% have delayed fundraising and 26% have halted fundraising.
---
news 📣
🍋 Lemonade files to IPO. Insurance startup Lemonade filed to go public this week! The company sells renters and homeowners insurance online, making the process easier by eliminating paperwork and enabling instant quotes and claims. Lemonade says that it collects significantly more data than traditional insurance carriers, and can therefore underwrite claims better. However, the company only wrote $116M in gross premiums last year (relatively small for an insurance company), and is very unprofitable, with a $109M net loss on $67M in revenue. Lemonade has raised a total of $480M - the company last raised a Series D led by SoftBank at a $2.1B valuation.
🥡 Uber loses Grubhub. European food delivery company Just Eat announced it will acquire Grubhub in a deal that values the company at $7.3B. Uber was also looking at Grubhub, but the deal reportedly fell apart due to antitrust concerns. A combined Uber-Grubhub would have been the largest food delivery service in the U.S., with 55% market share, and would have been subject to significant regulatory scrutiny. Just Eat is based in the Netherlands, and currently has no operations in the U.S.
🚘 Vroom goes public. Used car marketplace Vroom had an explosive IPO, with its stock price nearly doubling on the first day of trading. The company closed the week at a $5B market cap. Vroom has benefitted from the coronavirus, as more consumers are seeking "contactless" car buying options. The company did $1.3B in TTM (trailing twelve month) revenue, with an operating loss of $148M. Vroom's CEO said that the company has "clear line of sight" to profitability once they are selling ~200,000 vehicles per year, a 10x increase from 2019 volume.
😋 Instacart raises mega-round. Instacart announced a $225M round led by DST and General Catalyst at a $13.7B valuation. The company has seen a massive spike in demand due to the coronavirus, and has hired hundreds of thousands of additional workers to meet the unprecedented demand. According to Second Measure data, Instacart is now the largest grocery pickup & delivery service in the U.S. (overtaking Walmart), with 55% market share. The company also reportedly made a profit in April.
📱 Snap doubles down on developers. It was a big week for Snap! The company hosted its second annual Partner Summit and rolled out initiatives to help developers build more on the app, from more complex Lenses to Bitmoji integrations within games. Snap also launched Minis, a new platform for third-party "mini apps" where users can do things like buy movie tickets or share class schedules. Finally, the core app got a redesign to make it easier to access Snap Maps and original shows.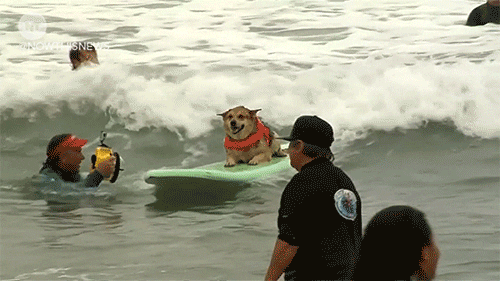 Online pet supplies company Chewy is riding a wave of growth from the continued shift to e-commerce! Chewy announced Q1 earnings this week, reporting $1.6B in revenue (46% YoY growth). The company has benefited from the surge in pet adoptions during the pandemic - Chewy added 1.6M net new customers in Q1, more than double the quarterly average in 2019. Pet parents are also spending more (stocking up on food & other supplies), with a 7% increase in average revenue per customer.
Chewy still isn't profitable, with a net loss of nearly $50M. However, the company reported positive adjusted earnings for the first time, and expects to breakeven (on an adjusted basis) for FY2020. Investors seem to like the growth they're seeing, and the path to profitability - Chewy's stock is up 63% YTD!
---
what we're following 👀
What happens when you live next door to a TikTok creator house? Apparently, chaos.
Ex-Airbnb growth PM Lenny Rachitksy on what great user retention looks like.
The Wing CEO Audrey Gelman steps down amidst a virtual staff walkout. 
What's driving gambling revenue in the COVID age? Esports!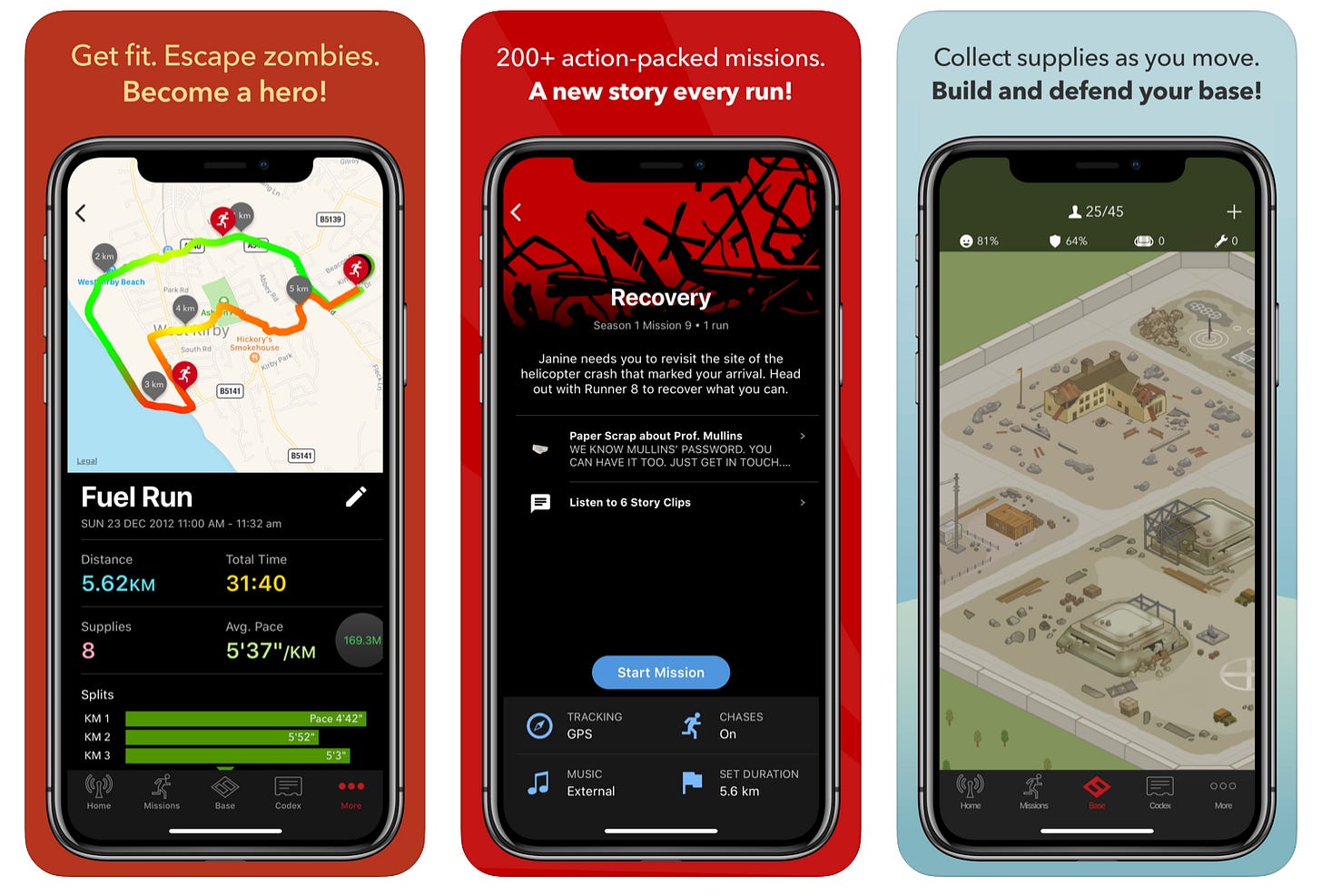 A new leader topped the App Store this week in the Health & Fitness category - Zombies, Run! The app provides an immersive audio adventure centered around stopping a zombie apocalypse. Users enter how long they want to run (or walk), and hear a storyline catered to their exercise time. Unlike a podcast or music, the audio isn't constant - you can listen to other things, but Zombies, Run! periodically lowers the volume to provide a progress update.
The app integrates with GPS to track your journey, and you can pay a monthly subscription to be put on a training plan (like prepping for a 5K). We would categorize the Zombies, Run! experience as AR-light. While it isn't as immersive as something like Pokemon Go, there's a clear storyline with "chase" challenges to increase your speed before the zombies catch up with you!
The app first launched in 2012, and was developed by UK-based game studio Six to Start. Almost a decade later, Zombies, Run! is seeing new life in the COVID era, as consumers look for engaging ways to exercise outside the gym. We expect some of these trends (such as daily walks, a mainstay for many families!) will continue post quarantine, providing opportunities for new fitness startups. Have you found any amazing health/fitness apps during COVID? Comment below to let us know!
---
Just a quick reminder that we're hosting office hours for students in the black community who are interested in working in VC or at a startup! Here's the links to book time, and brief bios of the investors participating:
jobs 🎓
Tola Capital - VC Associate (Seattle)
Maveron - Associate (SF)
NFX - Product Designer (SF)
Whisper.ai - New Grad Software Engineer (SF)
Wonolo - Strategic Finance Manager (SF, Remote)*
First Republic Bank - Research Analyst (Menlo Park)
Ironspring - Investment Associate (Austin)
Techstars - Venture Associate (Boston)
Bloomscape - Consumer Insights Lead (NYC)
Bark - Junior Product Manager (NYC)
Carta - Software Engineer (NYC)
Redesign Health - Director of Strategy & Finance (NYC)*
Harry's - M&A and Commercial Diligence Manager (NYC)*
Monthly - Full Stack Engineer, Customer Success, Curriculum Development (Remote)
*Requires 3+ years of experience.
internships 📝
Coursera - Technical Program Manager Intern (Mountain View)
CoInspect - Business Analyst Intern (SF)
Blend - Finance Intern (SF)
Notion - Community Marketing Intern (SF)
Humen - Product & Content Marketing Intern (SF, LA)
Newchip - VC Intern (Austin, Remote)
Full Harvest - Product Management, Business Development Interns (Remote)
Wisestack - Summer Intern (Remote)
Spero Ventures - Summer Analyst/Associate (Remote)
Upswing - Software Engineering Intern (Remote)
Porsche Ventures - Intern (Remote)
DocSend - MBA Investment Associate Intern (Remote)
Jumprope - Marketing/Community Management Intern (Remote)
Toyota AI Ventures - Intern (Remote)
---
puppy of the week 🐶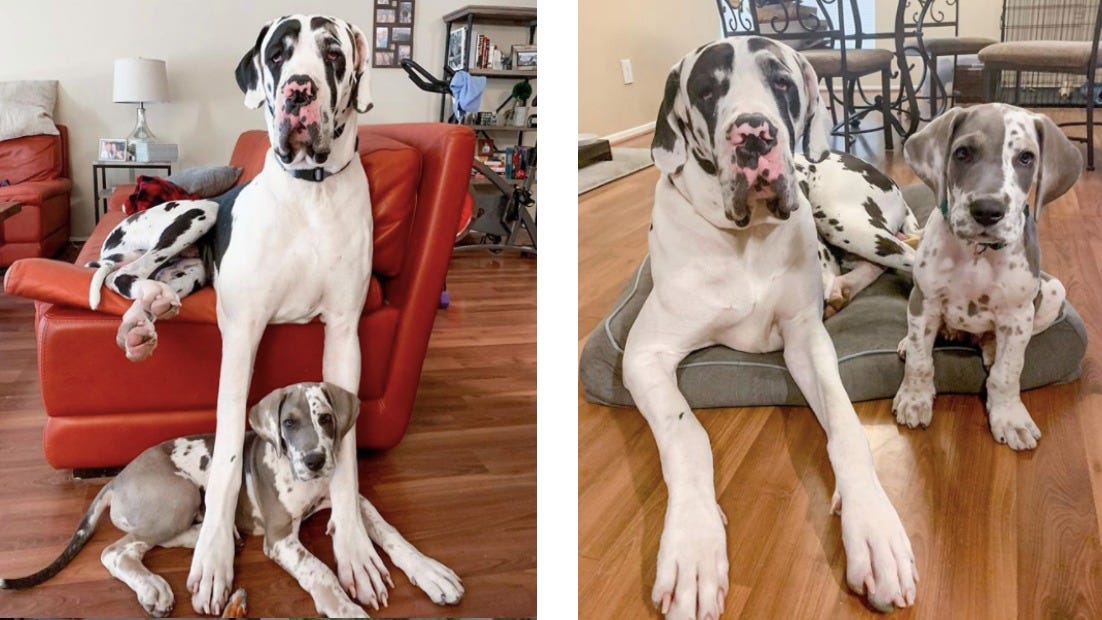 Meet Hans and his little brother Leo - they're both Great Danes and live in Houston, Texas! Hans is a year and a half old, while Leo is just twelve weeks old (and has a lot more growing to do).
Their hobbies include eating, napping on the couch, and running around in their backyard. Check them out on Instagram @hans_leo_thedanes!
---
Hi! 👋 We're Justine and Olivia Moore, identical twins and venture investors at CRV. Thanks for reading Accelerated. We'd love your feedback - feel free to tweet us @venturetwins or email us at twins@crv.com.