Discover more from Accelerated
News and jobs in tech & venture capital.
Over 35,000 subscribers
🚀 Why are some schools banning Zoom?
Plus, a look at how VCs spend their time while sheltering-in-place!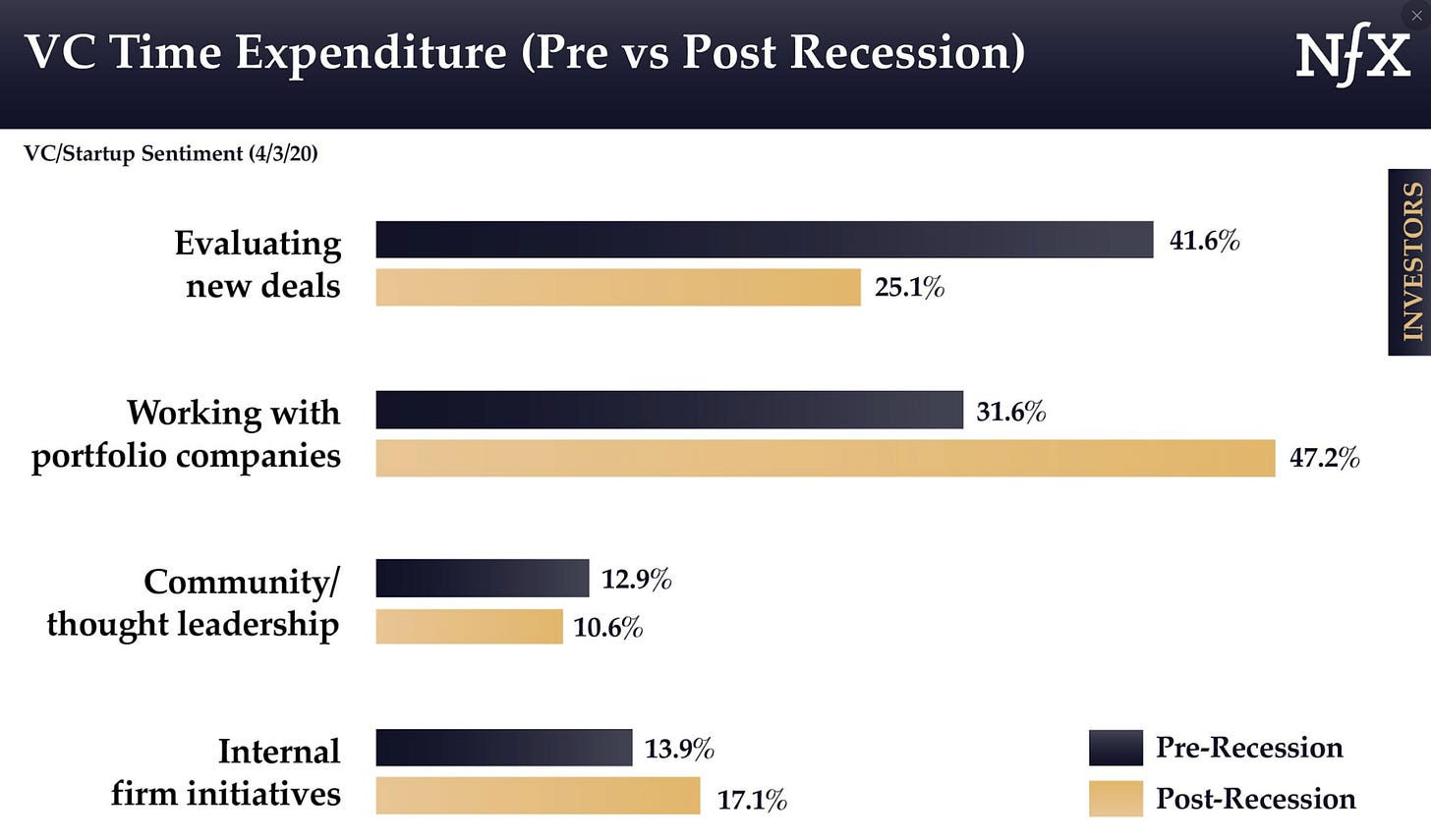 We've gotten lots of questions from founders about whether VCs are still investing in new companies! NFX released some interesting survey data on how VCs (and seed & Series A founders) are responding to the coronavirus. A few things to highlight:
Many founders are cutting expenses - 52% are reducing office expenses, 39% are cutting marketing spend, and 38% have instituted a hiring freeze.

50% of founders have delayed their fundraising plans, while 36% have accelerated their fundraising.

Nearly 90% of founders say VCs are slower to engage or aren't responding at all.

51% of VCs say they aren't changing their investment strategy, but 78% say they're slowing their rate of capital deployment into new investments.

VCs are spending a smaller % of their time evaluating new deals (25% vs. 42% pre-corona) - they're spending more time with their portfolio and firm initiatives.

Only 2% of VCs expect to see no decrease in early stage valuations - the plurality (43%) expect to see a 30% decrease.

---
news 📣
💻 Zoom faces security issues. It's been a crazy time for Zoom - the company went from 10M to 200M daily active users in three months! Unsurprisingly, Zoom is having growing pains. Some users (particularly schools) have churned from the platform due to "Zoombombing," and the company came under fire this week for privacy & security issues. In response, CEO Eric Yuan announced a freeze on new features for three months to focus on fixing these issues. Zoom's stock closed the week down 20%.
🏢 SoftBank pulls WeWork offer. Two weeks ago, we wrote about SoftBank threatening to withdraw its tender offer to purchase $3B in WeWork shares. This week, they made good on that promise. According to SoftBank, WeWork failed to meet several closing conditions, including obtaining antitrust approvals and resolving outstanding investigations. The $3B wouldn't have been used to fund WeWork, so it won't impact the company's operations - it was intended to buy out investors and employees (Adam Neumann and Benchmark would have been the two largest beneficiaries).
☕ Luckin Coffee faces fraud. China's "Starbucks challenger" Luckin Coffee IPOed last May on the Nasdaq, with a tech-focused model leveraging digital orders and on-demand delivery. This week, the company's stock fell almost 80% after Luckin reported that its COO had fabricated sales data, inflating metrics by 40% last year. The incident has sparked debate around why auditors failed to catch Luckin's issues earlier, and how to regulate international companies traded on U.S. exchanges.
💰 Can startups access PPP loans? You've probably heard about the Paycheck Protection Program, which will issue up to $349B in forgivable loans to small businesses (<500 employees) to cover payroll. It's still unclear whether VC-backed startups are eligible for the program. The current rules seems to suggest that most startups with a venture firm on their board will be disqualified due to a complicated "affiliate" rule, though there's debate about this. Expect more updates this week!
📝 Notion raises at $2B. Productivity startup Notion had a surprising announcement this week - the company raised an additional $50M at a $2B valuation, a significant step-up from its last round ($800M). Notion had rebuffed investors' advances for over a year, but decided to take capital from Index's Sarah Cannon as a "signal of stability" in this uncertain time. The fundraise was reportedly completed in 36 hours. Notion has been profitable since 2018, and saw 4x user growth in the last year.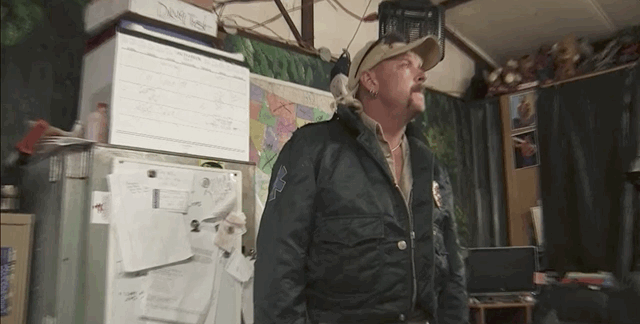 It's an interesting time for investing/personal finance apps - many people are feeling money-related anxiety, while others are excited about investing more at lower prices. A recent study found that the coronavirus drove a 72% increase in usage of fintech apps in Europe, and we'd expect that to be similar for the U.S.
We're trying to collect some data on whether the coronavirus has impacted how young people think about investing, and we'd love to hear from you. We'd really appreciate if you'd fill out this quick survey - it should only take 2-3 minutes! We'll be sharing the results back with the community in a future edition of the newsletter.
---
what we're following 👀
Amazon is now producing video games, and is reportedly investing hundreds of millions into its first titles (which are launching next month!).
A new platform is enabling an Amazon-like experience for local bookstores.
Some influencers are getting roasted for their shelter-in-place behavior.
Which e-commerce categories are growing (and which are declining) due to the coronavirus?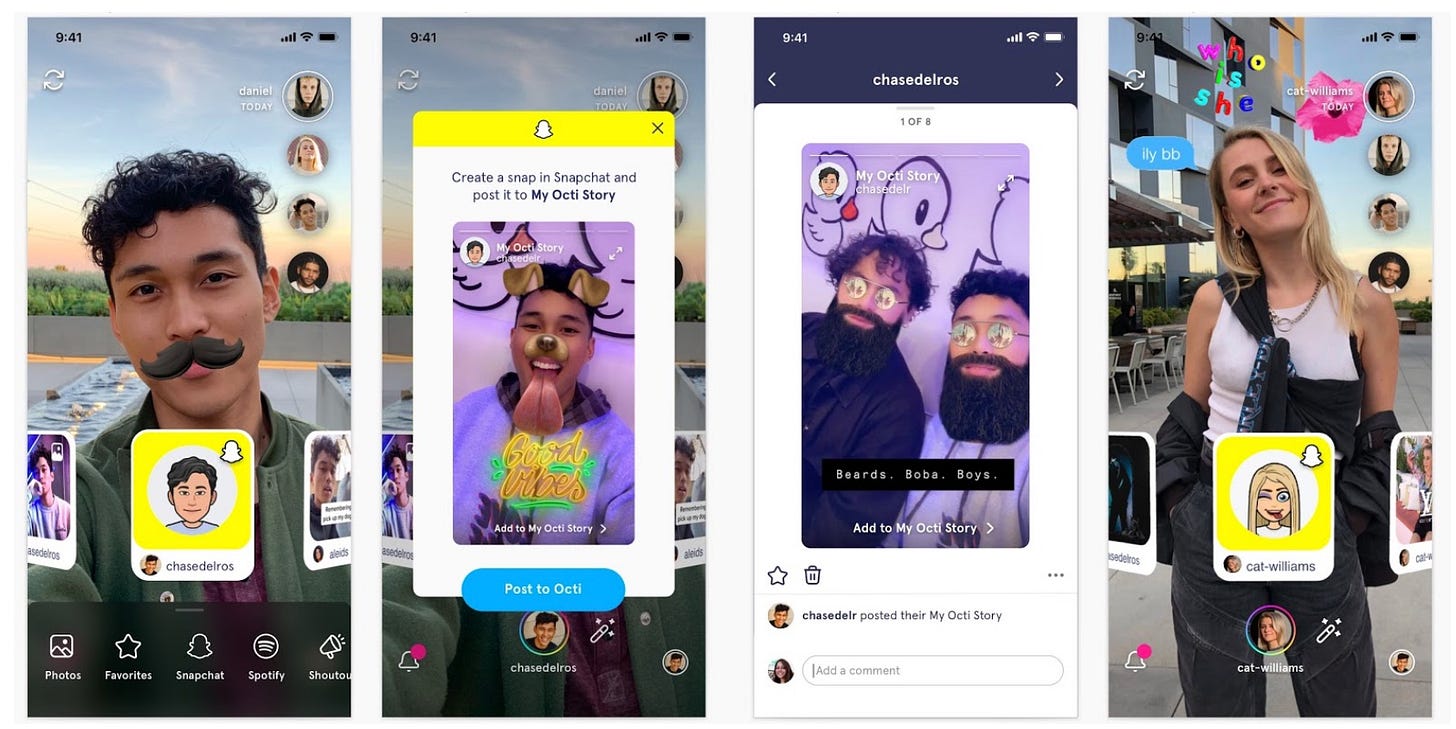 Snap's "Stories" feature has been copied by many other social apps, most notably Instagram. This week, Snap made an interesting move - users will now be able to post Stories to other apps through a new feature called App Stories. Eligible apps are connected via the SnapKit API - Hily, Triller, Squad, and Octi are the launch partners.
The obvious question here is why Snap would essentially give away its content and tech to other apps for free. Will people use Snap less often if they can view the content elsewhere? However, there's a few potential benefits:
Other apps may choose not to launch competitive "Stories" features if they can integrate with Snap instead.

It seems unlikely that anyone hasn't heard of Snap by now, but seeing the content in other apps could bring users back to make their own content.

Engagement and retention may increase as users begin to rely on Snap to create content for other platforms (and therefore open the app more frequently).

Snap may be able to increase monetization through the App Stories platform with an upcoming "Ad Kit" feature that will run ads alongside this content. 
What do you think about the launch of App Stories, and are there any particular apps that you would like to be able to post Snap content to? Comment below!
---
We're still getting a sense of how COVID-19 will impact startup and VC hiring for jobs and internships. We'll keep you posted as we get more information, and will include as many remote internships as we can. All the roles below were posted this week!
jobs 🎓
Envoy - Product Manager (SF)
Compass - Project Manager (SF)
Notion - Community & Support, Technical Designer (SF)
Ethos Life - Strategic Finance, Biz Ops (SF)*
Triplebyte - Product Designer (SF)
Roblox - Program Specialist (San Mateo)
Headout - Ops Coordinator (NYC)
K Health - Biz Ops Associate (NYC)
Dementia Discovery Fund - Analyst (Boston)
Catch - Product Designer (Boston)
*Requires 3-5 years of experience.
internships 📝
B Capital Group - MBA Summer Intern (SF, LA, NYC)
Earnest - MBA Product Intern (SF)
Wing - Engineering Intern (Palo Alto)
Samsung Catalyst Fund - MBA VC Intern (Menlo Park)
Lark - Ops & Strategy Intern (Mountain View)
TikTok - U.S. Policy Summer Intern (LA)
Cloudflare - Growth Marketing Intern (Austin)
KIND - Ops Analytics Intern (NYC)
CB Insights - Marketing Intern (NYC)
Dataminr - Product, Research & Ops Development Interns (NYC)
---
puppy of the week 🐶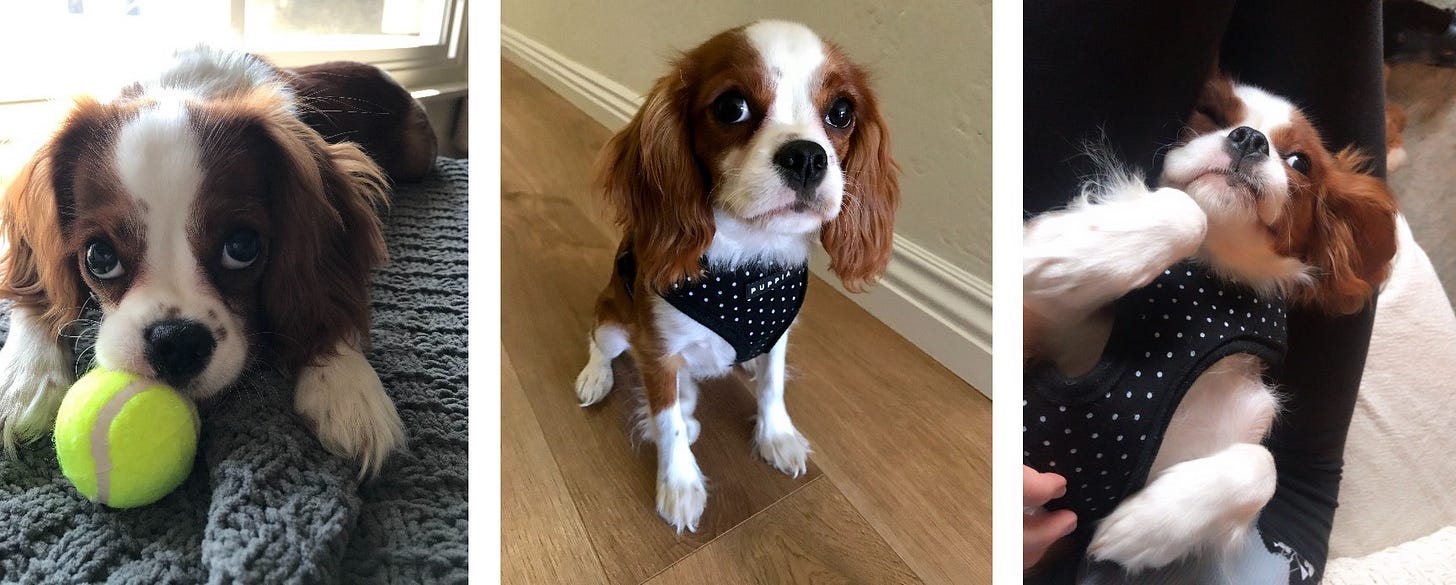 Meet Mabel, a five-month-old Cavalier King Charles Spaniel living in the Bay Area!
Her hobbies include snuggling, stealing cat toys away from her feline sister, having at least two zoomies sessions a day, chewing on people's toes, and growling at mailboxes.
---
Hi! 👋 We're Justine and Olivia Moore, identical twins and venture investors at CRV. Thanks for reading Accelerated. We'd love your feedback - feel free to tweet us @venturetwins or email us at twins@crv.com.