Discover more from Accelerated
News and jobs in tech & venture capital.
Over 34,000 subscribers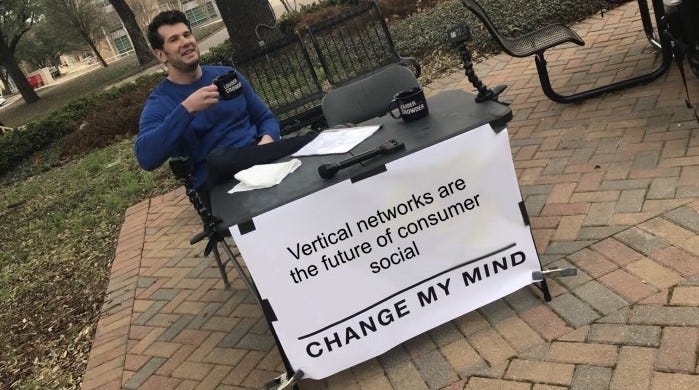 It's been a while since we've seen a breakout hit in consumer social, but we're more bullish than ever on this space. Why? It's the perfect time to build vertical social networks targeting niche communities & serving them better than broad platforms.
Many of the largest social networks started in a specific vertical—Facebook was initially restricted to college students, Snap and TikTok targeted high schoolers, and Quora focused on the tech & VC community. And the success of companies like Nextdoor, Twitch, and Discord have shown that you can build a $1B+ business even without expanding beyond one vertical.
We've seen some cool early stage startups in this space. A couple examples:
💄 Supergreat is a vertical YouTube for beauty—every video focuses on one product, and every product has a page where users can see all of the reviews and click to buy. Users earn coins for engaging that they can redeem for "drops" of popular products.
💼 Fishbowl is a semi-anonymous vertical Twitter for specific industries (e.g. consulting, finance, advertising) focused on Q&A and life/work advice. The app has 40%+ of employees at Goldman Sachs, McKinsey, and EY as users.
🖥️ Capiche focuses on SaaS power users with a platform where users can discuss specific products, give reviews, and build a trusted pricing database.
🏈 Sleeper is a social network for sports fans, starting with fantasy leagues and building the ultimate destination for voice & text chat around sports.
Interested in reading more? Check out our latest Medium post on this topic, and please tweet or email us about any companies that we should be talking to!
---
news 📣
📉 SoftBank earnings update. SoftBank released its earnings deck this week, and VC Twitter reliably memeified it! The Vision Fund saw a $17.7B loss for the year ending March 2020, $10B of which came since January. Vision Fund 1 has a net equity IRR of -6%, and CEO Masayoshi Son said that the firm is no longer trying to raise Fund 2. Son predicted that of the Vision Fund's 88 companies, 15 will go bankrupt, but another 15 can still drive substantial returns. While Son admitted he regrets the WeWork investment, he reportedly told investors that "Jesus Christ was also misunderstood."
Check out the slides here - the unicorns flying over COVID valley are particularly entertaining.
📺 TikTok poaches Disney's streaming head. TikTok has been one of the biggest beneficiaries of the pandemic, with 300M downloads in Q1 2020. The company had a big hire this week, nabbing Disney's head of streaming, Kevin Mayer, as its first CEO. Mayer, who was passed over for the CEO role at Disney, will also serve as COO at TikTok's parent company ByteDance. Some speculate that appointing a U.S.-based executive is an effort to quell security concerns from U.S. lawmakers.
🛍️ Walmart discontinues Jet. Four years ago, Walmart acquired e-commerce startup Jet for $3.3B. This week, they shut it down - but Walmart's CEO said he would "do [it] all over again." Why? Walmart acquired Jet to access higher-end customers/brands, and improve logistics for its own online business. Jet's traffic had recently fallen to 1.4M monthly visitors (down from 33M at peak), as Walmart was able to funnel Jet activity to Walmart.com over time. Walmart is also retaining Jet CEO Marc Lore, who runs Walmart's e-comm business - a huge win for the company.
🗺️ Big tech companies go remote (forever?). Facebook, Shopify, Twitter, and Box all recently announced new work-from-home policies, with some employees staying remote permanently! Facebook's announcement received the most attention, as Mark Zuckerberg predicted half of the company's employees would be fully remote in a decade. Two of Zuckerberg's comments sparked significant debate: (1) compensation will be re-adjusted for cost of living (you'll take a pay cut if you move to a less expensive area); and (2) WFH status will be granted based on performance reviews.
💰 Facebook rolls out Shops. In other Facebook news, the company continues to push into retail. Facebook unveiled the "Shops" platform, which allows users to make purchases directly from a business' FB/IG profile. 1M businesses have already signed up for Shop, which is free to create - Facebook will monetize via transaction fees. Some businesses may use Facebook to sell online for the first time, but the company is also partnering with e-commerce platforms (e.g. Shopify, BigCommerce) to allow existing merchants to easily manage their inventory, orders, and fulfillment.

Netflix made an unexpected announcement this week - the company will start cancelling accounts of users who haven't streamed anything in more than a year. This is a particularly surprisingly move in an industry where cancelling your subscription typically involves jumping through way too many hoops!
Inactive users only represent 0.5% of Netflix's customer base, so this shouldn't have a big impact on revenue. However, it also won't significantly increase engagement metrics, which is one reason a company might proactively churn revenue. Netflix stated that "the last thing we want is people paying for something they're not using," but some suspect there must be something in it for the company.
---
what we're following 👀
Taylor Lorenz investigates how influencer collab houses are coping with quarantine.
How are courts holding jury trials over Zoom?
Turner Novak dissects the rise of TikTok and the history of its parent company ByteDance.
An open thread on why Quibi isn't working (with commentary from Quibi's team!).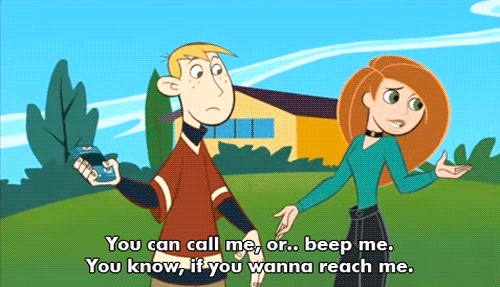 Thanks to everyone who sent in guest columns - we're working through the submissions now! 😊 This week, we're featuring a piece from Alexis Teixeira and Danielle Mantich on the rise of SMS as a marketing channel. 
Over the past several months, we've been interested to watch retailers accelerate their use of SMS marketing. It feels like the perfect time for this - we're all spending more time on our phones during shelter-in-place, and some of us are online shopping out of boredom. A well-timed text about a sale could easily trigger a purchase!
With the decreased efficacy of out-of-home advertising and rising CACs on channels like Facebook and Instagram, texting is a relatively inexpensive way to communicate with customers. And several studies have found that SMS is often more effective than email reaching consumers - texts have a 98% open rate, compared to 20% for emails. 
A few ways we've seen retailers (and individuals!) leverage SMS marketing: 
We're also interested in the infrastructure that powers SMS marketing - the companies that help retailers create, distribute, and track their texts. Twilio (a public company with a $29B market cap) was an early leader in this space, and its stock has climbed 90% in the past month. Community is a newer player that enables celebrities, influencers, and micro-brands to communicate with their followers in a more personalized way (and hyper-target them with offers). 
We'd love to hear from you - what brands are doing a particularly good job with SMS marketing? Comment below to let us know!
---
Jeff Bussgang from Flybridge shared his annual "Rocket Ship Startup List" with 150 companies where new grads should consider launching their careers.
jobs 🎓
AngelList - Venture Associate (SF)
Turn/River Capital - Associate (SF)
Twitch - Esports Strategy & Ops Associate (SF)
Curtsy - Product Designer, Software Engineer (SF)
Roo - Business Analytics & Operations Analyst (SF)
ChowNow - Product Manager (LA)
Capital Factory - Corporate Venture Associate (Austin)
Magic Spoon - Community Coordinator (NYC)
Redesign Health - Venture Ops Lead (NYC)
Bain Capital Ventures - Associate, Healthcare Associate (NYC, Boston)
MassMutual Ventures - Investment Analyst, Ops Analyst (Boston)
Workbench - Founding Engineer (Remote)
internships 📝
Unity - Product Manager Intern (SF)
Gobble - Brand Marketing Intern (SF)
Pipe - BD Intern (LA)
Cameo - Product Design Intern (LA)
Create - MBA Venture GM Intern (NYC)
nate - Social Media Intern (NYC)
VentureWell - Research & Evaluation Intern (Boston)
Outlier.org - MBA BD & Strategy Intern (Remote)
Chapter One - Design Intern (Remote)
Patio - Marketing Intern (Remote)
Outvote - Marketing Intern (Remote)
---
puppy of the week 🐶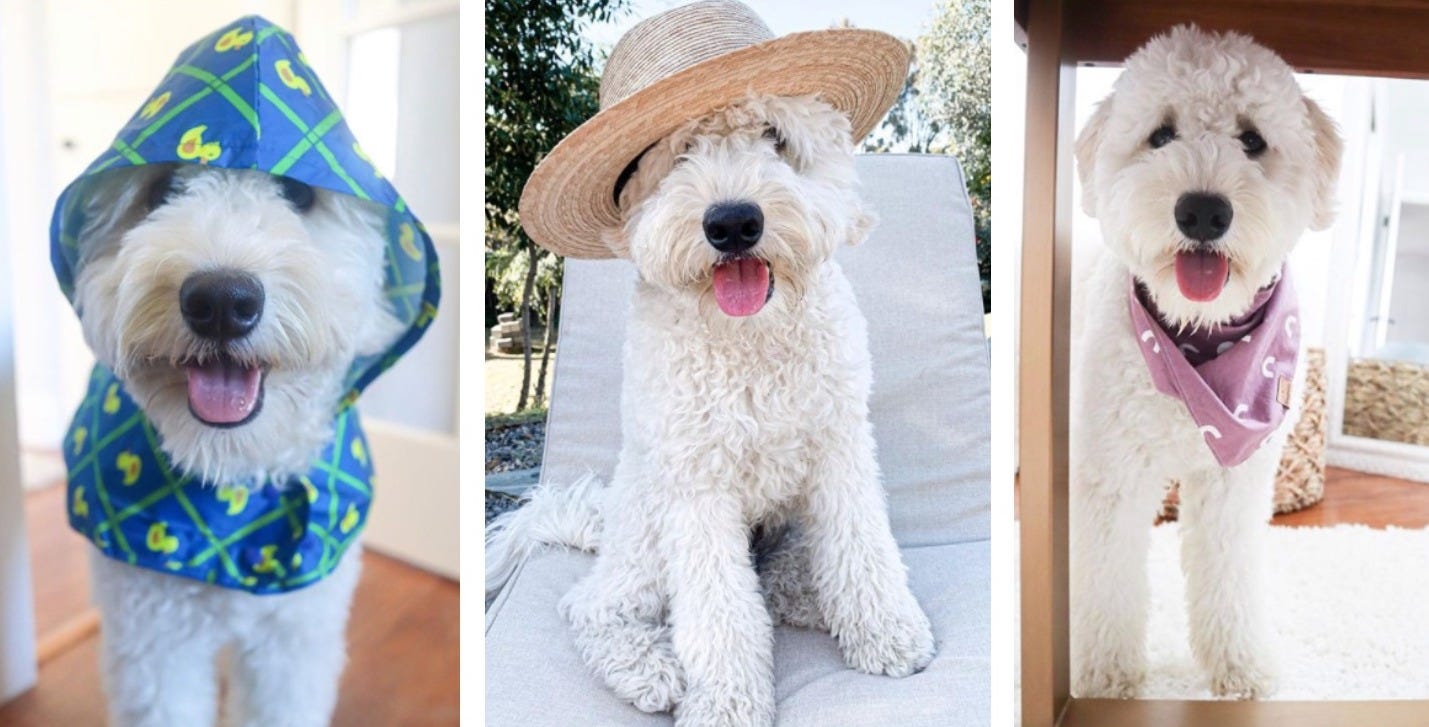 Meet Mostly, an 11-month-old English Cream goldendoodle who lives in San Diego.
His hobbies include napping, hanging around the kitchen, and learning new tricks (in exchange for treats).
Check him out on Instagram @mostlythedoodle!
---
Hi! 👋 We're Justine and Olivia Moore, identical twins and venture investors at CRV. Thanks for reading Accelerated. We'd love your feedback - feel free to tweet us @venturetwins or email us at twins@crv.com.