Discover more from Accelerated
News and jobs in tech & venture capital.
Over 34,000 subscribers
🚀Away gets a new CEO
Plus, a list of nearly 200 career-launching companies!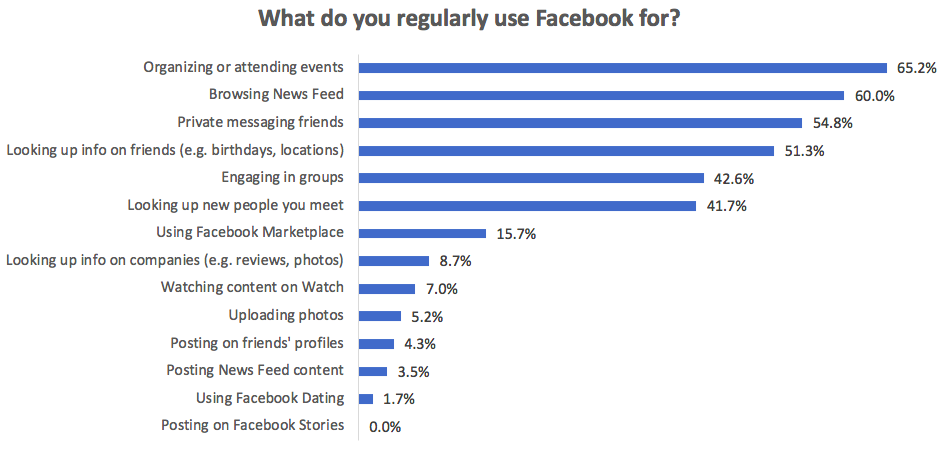 We released our latest TechCrunch article this week (you can read it here if you don't have an Extra Crunch subscription!) with some interesting data on what college students are doing on Facebook. As the chart above illustrates, Gen Zers aren't posting content—instead, they're using Facebook for things like organizing events, private messaging, and passively consuming content.
This isn't a great sign for the future of Facebook. Having fresh, relevant content drives users to the platform, and user engagement will fall without it. We're already starting to see Instagram and TikTok eat away at Facebook's market share, and expect to see a new platform emerge as the dominant social app. Will this app come from inside the Facebook ecosystem? The company is investing resources in a New Product Experimentation team, but we see significant roadblocks ahead.
We'd love to hear your thoughts—tweet us @venturetwins!
---
news 📣
🐶 SoftBank breaks up with Wag. Two years after investing $300M into dog-walking startup Wag, SoftBank sold its stake back to the company and will no longer serve on the board. SoftBank owned nearly 50% of Wag and initially invested at a $650M valuation, though it reportedly sold its shares at a "significantly lower" price. It's been a year of change for Wag—the company lost its CEO to Shutterfly last month, has undergone significant layoffs, and was considering a sale to Petco in October.
👨‍💼 Away gets new CEO. Four days after The Verge published an article on Away's difficult work culture, the company announced that CEO Steph Korey was stepping down. She will be replaced by former Lululemon COO Stuart Haselden, who had already agreed to join the company as Korey's COO and later take the CEO role. After the article was published, Korey reportedly proposed to the board that she step down early and transition into a full-time executive chairman role.
💰 Bill.com goes public. B2B payment company Bill.com had a successful IPO this week, closing its first day of trading up 61% (sparking more Twitter debate about IPO pops). It ended the week at a $2.8B market cap, a significant boost from the last private valuation of $1B. Bill.com processes payments for SMBs - it handled $71B in transaction value for 76,000 customers in fiscal year 2019. The company did $108M in revenue last year (66% YoY growth), but is still unprofitable with a $7.3M net loss.
👋 Conductor leaves WeWork. SEO and content marketing company Conductor, which was acquired by WeWork two years ago, is being bought back by its executive team. The company has been operating as a WeWork subsidiary, but will now be spun out into a separate entity with 250 employees. WeWork continues to divest from non-core business lines, announcing this week that it will be shutting down a restaurant-based co-working startup (Spacious) that it acquired four months ago.
📈Saudi Aramco becomes first $2T company. The Saudi Arabian Oil Company (called Saudi Aramco) went public, raising $25.6B in the world's largest-ever IPO. The company crossed $2T in market cap, meeting Saudi Crown Prince Mohammad bin Salman's goal for the IPO. However, many investors are doubtful about the long-term potential of the stock - it was not offered on international exchanges, as initially planned, and the company's value is largely dependent on volatile oil prices.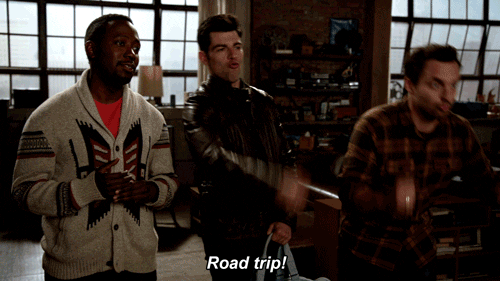 We predict many more road trips in the future for Lyft users! Lyft is entering the car rental market with a competitive offering—unlimited miles with no mileage fees, refueling at market rates, and $20 ride credits to get to and from your rental location. Rentals are available for as short as one day or as long as two weeks, and Lyft will rent to users as young as 22 with no extra fees (a big deal for college students!). The rental service is starting with a limited launch in the Bay Area and LA.
---
what we're following 👀
Plastic surgeons discuss the rise of the "Instagram face."
Robinhood just added the ability to buy fractional shares.
What it's like to be an Amish teen who gets famous on TikTok.
A consumer investor's flowchart for picking holiday gifts.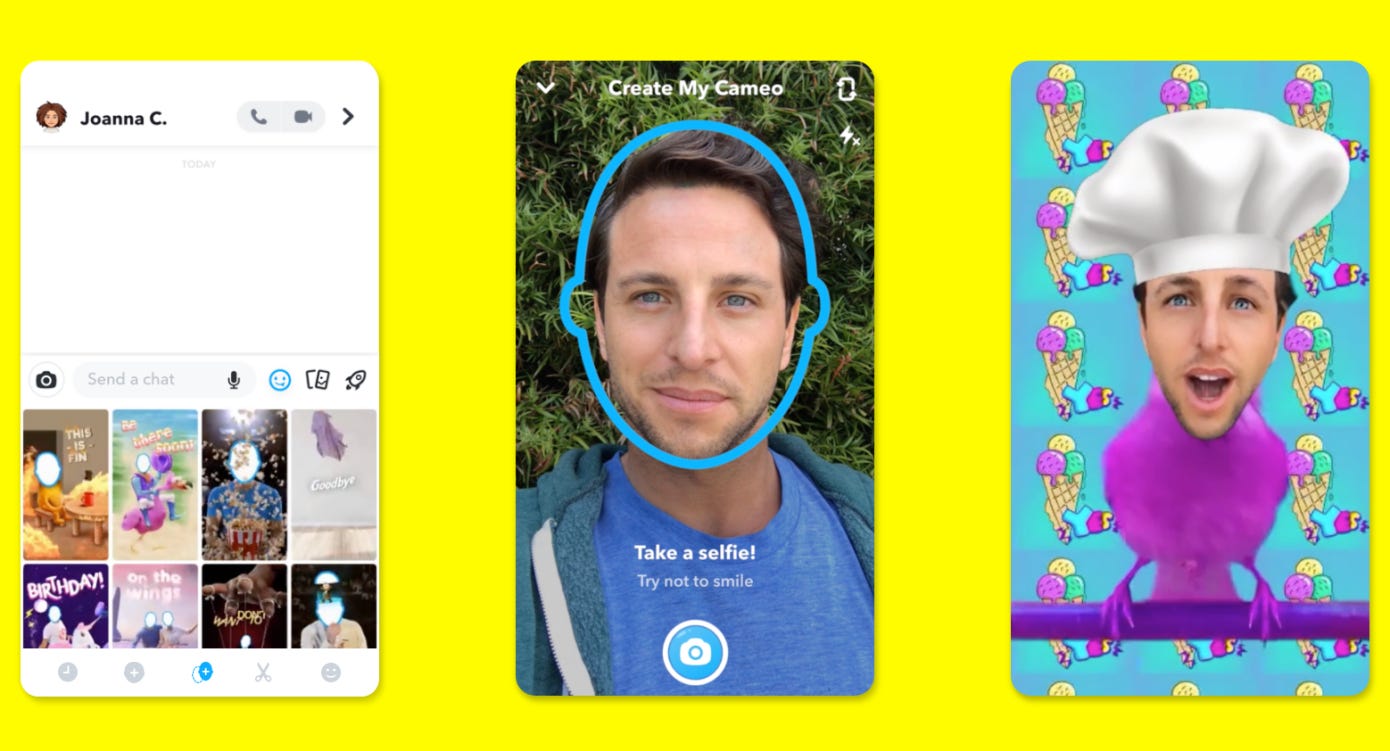 The holiday season is quickly approaching, but Snap's not slowing down on feature releases. The company started rolling out a feature called Cameo that allows you to insert your face into short videos. Think of it as a more sophisticated version of JibJab's dancing elves—you take a selfie and put it into one of 150 looping videos. Cameo is only available in France today, but will launch worldwide on December 18.
Why would Snap launch this feature? The company has long been interested in enhancing digital avatars, as evidenced by its $100M acquisition of Bitmoji parent company Bitstrips. A new (and proprietary!) form of content might make users start posting stories on Snapchat again instead of Instagram (remember the viral success of the gender swap filter?), or may just increase Snap's stickiness as a 1-1 or group messaging platform among Gen Zers.
---
Wealthfront released its annual list of "Career-Launching Companies," featuring 178 high growth startups with meaningful revenue - check it out here!
jobs 🎓
Affirm - Capital Markets Associate (SF)
Compound - Investor (SF, NYC)
Chime - Data Annotation Analyst (SF)
Wells Fargo - Healthcare VC and PE Associate (Palo Alto)
YC - Startup School Product Engineer (Mountain View)
Robinhood - Data Analyst (Menlo Park)
Mark43 - Associate Product Manager (NYC)
Peloton - Financial Analyst (NYC)
Farfetch - Technical PM (NYC)
Quona Capital - Platform/Cross-Border Investment Associate (DC)
internships 📝
Blend - PM Intern (SF)
Kiva - Impact Intern (SF)
Voyage - Special Projects Intern (Palo Alto)
Patagonia - Product Development Intern (LA)
BloomNation - BD & Strategic Growth Intern (LA)
Function of Beauty - Growth Marketing Intern (NYC)
DataDog - PM Intern (NYC)
Meero - BD Intern (NYC)
BCG Digital Ventures - Strategic Design Intern (NYC)
Two Sigma Ventures - Marketing & Comms Intern (NYC)
---
puppy of the week 🐶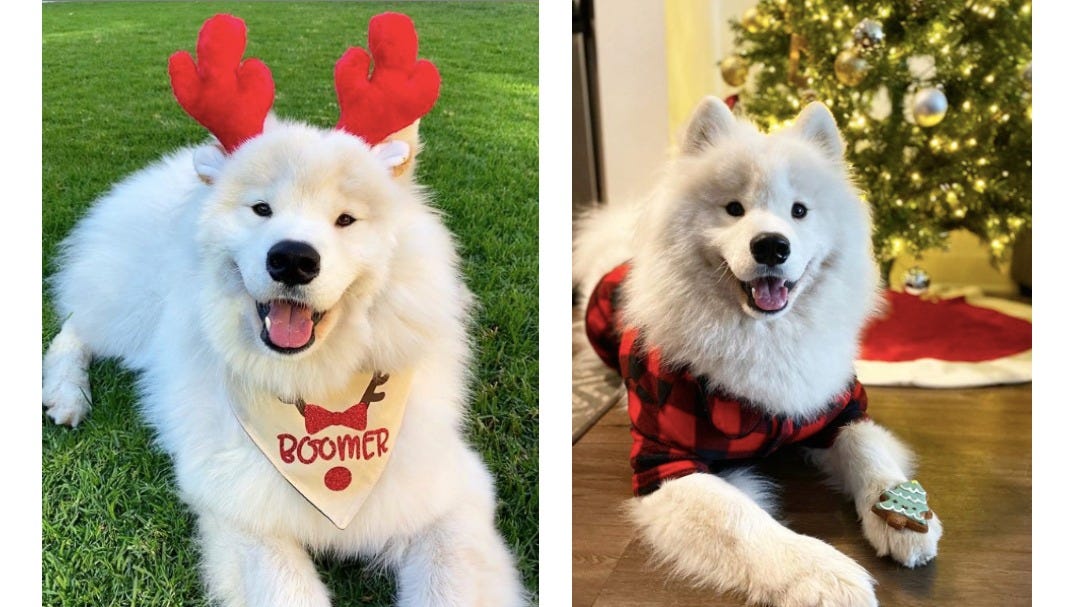 Meet Boomer, a one-year-old Samoyed (he calls himself a "land cloud") who lives in Los Angeles.
His hobbies include hanging out at the beach, playing in the mud, and going on hikes with his family. He's been a good boy this year and expects lots of presents from Santa.
Check him out on Instagram @boomer_the_landcloud!
---
Hi! 👋 We're Justine and Olivia Moore, identical twins and venture investors at CRV. Thanks for reading Accelerated. We'd love your feedback - feel free to tweet us @venturetwins or email us at twins@crv.com.