Discover more from Accelerated
News and jobs in tech & venture capital.
Over 35,000 subscribers
🚀 SBF goes on a (press) tour
Plus, what comes after the AI avatar era?
📣 SBF courts the press. The FTX saga continues. This week, former CEO Sam Bankman-Fried was interviewed at The New York Times' DealBook Summit, on "Good Morning America", and on Twitter Spaces. Across interviews, he told a similar story: there wasn't proper risk management at FTX, he was largely unaware of what was going on at Alameda, and he didn't knowingly commit fraud. Many are questioning why he continues to do interviews after losing billions of customer dollars: is he genuinely remorseful, or trying to manipulate the media (and lawmakers) to avoid jail?
🚫 Twitter suspends Kanye. The "new Twitter" faced a major moderation moment this week, when Kanye West posted a photo of a swastika - and was then banned indefinitely. Kanye has received significant backlash for antisemitic comments across platforms recently, and was also banned from Instagram. Elon Musk said the ban was due to content inciting violence, and tweeted about the incident: "FAFO".
In other Kanye news, he will no longer acquire right-wing social app Parler. Parler's owner and Kanye released a joint statement stating they "mutually" parted ways.
✍️ GPT-3 gets a major upgrade. OpenAI released a new version of GPT-3, the open source generative AI writing tool - and it's scary good. GPT-3.5 rolled out via ChatGPT, a chatbot that can engage in depth on a range of topics. And engage it did, with screenshots from the product taking over Twitter! Some of our favorite threads: politely turning down an invitation, solving homework problems, and even writing music (watch out, Taylor Swift).
👋 CEO switch-ups. In a surprise move, Salesforce co-CEO Bret Taylor stepped down - leaving co-founder Marc Benioff at the helm of the company. Taylor, who became co-CEO less than a year ago, was widely expected to be Benioff's successor. However, he said in a statement he wanted to "return to my entrepreneurial roots."
In other exec shakeups, Opendoor CEO and co-founder Eric Wu also left his position this week, but he's staying at the company as Head of Marketplace. Current CFO Carrie Wheeler will take over as CEO.
---
what we're following 👀
Apple announced their annual app award winners! (Guess who is "App of the Year"?)
A breakdown of where you should spend time online, based on your personality.
Banks are working on new tech to help ID potential mass shooters.
And in other news…San Francisco passed a bill allowing robots to use "deadly force."
The new wave of generative AI companies has also generated (pun intended) a lot of hype! You can't go on Twitter without running into a thought piece about how AI is coming for all our jobs - especially for us newsletter writers 👀
But what's much more interesting to us is how quickly true mainstream consumers (read: non-tech obsessed people) have started to embrace generative AI products - and even to pay for them! The first wave of this has been personalized avatars, where users upload photos of themselves and get AI renderings in different styles.
AvatarAI.Me, which generates 120 avatars for $30, was one of the early companies to go viral here. The company claims it is the #1 AI avatar app in the world. When we last checked their website, they had sold 12,000 avatars for the day…at 10 a.m.! More recently, the company added an AI photoshoot for $199, where your AI renderings are expanded into full-body pictures with real-looking backgrounds and poses.
This week, two more AI avatar companies rose to prominence. Ancestry platform MyHeritage introduced "AI Time Machine," which shows users what they'd look like in different historical time periods. These renderings cost $12 for a set of images. This went viral on TikTok, with thousands of users posting videos of their results. Similarly, AI photo app Lensa topped the App Store charts this week - users pay $3.99 for a set of 50 "Magic Avatars" in a range of styles.
What's the difference between the avatar companies that are generating revenue, and all the AI art products that are available for free? Personalization. It seems clear that consumers are willing to pay for AI tools that ingest their personal data - in this case, their likeness - and produce something that feels unique to them. This is especially true for avatars, which play up the user's sense of vanity!
After avatars, what's the next wave of AI products consumers will be willing to pay for? Beyond vanity, another "killer use case" may be saving time on previously unpleasant tasks. This is especially true if AI can mimic your style when completing the task (so it's believable that you manually did it). One example - we already know many college students pay to get essays written for them. As OpenAI's text generator, GPT-3, continues to improve, it's going to be easy to generate a solid essay for free.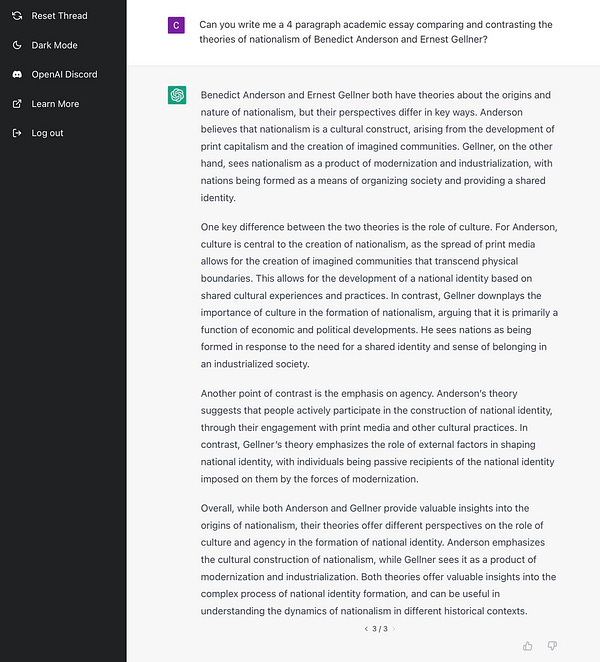 While we don't agree with all the doom and gloom about AI replacing human talent, we do think generative AI has the potential to fundamentally change the way we think about skillsets. This is similar to how kids now rely much more heavily on calculators, and will never learn the same kind of mental or handwritten math as prior generations. There's real pros and cons here (we previously wrote about some of the ethical issues around AI art). But for now, we're having fun seeing what AI can do!
---
jobs 🎓
Motion - Business Operations Associate (SF, Remote)
Pulley - Associate (SF)
Ensemble VC - Associate (SF)
Atomic - Business Operations Associate* (SF, Miami, NYC)
C3 AI - Strategy Associate (Redwood City)
Lerer Hippeau - Associate, Seed Fund (NYC)
2048 Ventures - Analyst (NYC)
Point72 - Consumer Associate (NYC)
ResortPass - Chief of Staff* (NYC)
Duolingo - Associate Product Manager (Pittsburgh)
*Expects 3+ years of experience.
internships 📝
Atom Finance - GTM Intern (Remote)
One Medical - Revenue Intern (Remote)
Atomic - Growth Intern (Various)
thredUP - Marketing & Comms Intern (Oakland)
Amplitude - Marketing Analytics Intern (SF)
Benchling - Product Design Intern (SF)
Chime - Engineering PM Intern (SF)
Anduril - Winter/Spring Operations Analyst Intern (Costa Mesa)
Riot Games - Product & Licensing Intern (LA)
Duolingo - MBA Biz Development, Strategy & Biz Ops, PM Interns (NYC, Philadelphia)
DoorDash - MBA Strategy & Ops Intern (NYC)
---
puppy of the week
🐶
Meet Papu, a one-year-old miniature Australian Shepherd who lives in Finland.
He enjoys hiking, playing in the snow, and staring at himself in the mirror.
Check him out on Instagram @paputhefloofer (or on TikTok!).
---
All views are our own. None of the above should be taken as investment advice. See this page for important information.