Discover more from Accelerated
News and jobs in tech & venture capital.
Over 34,000 subscribers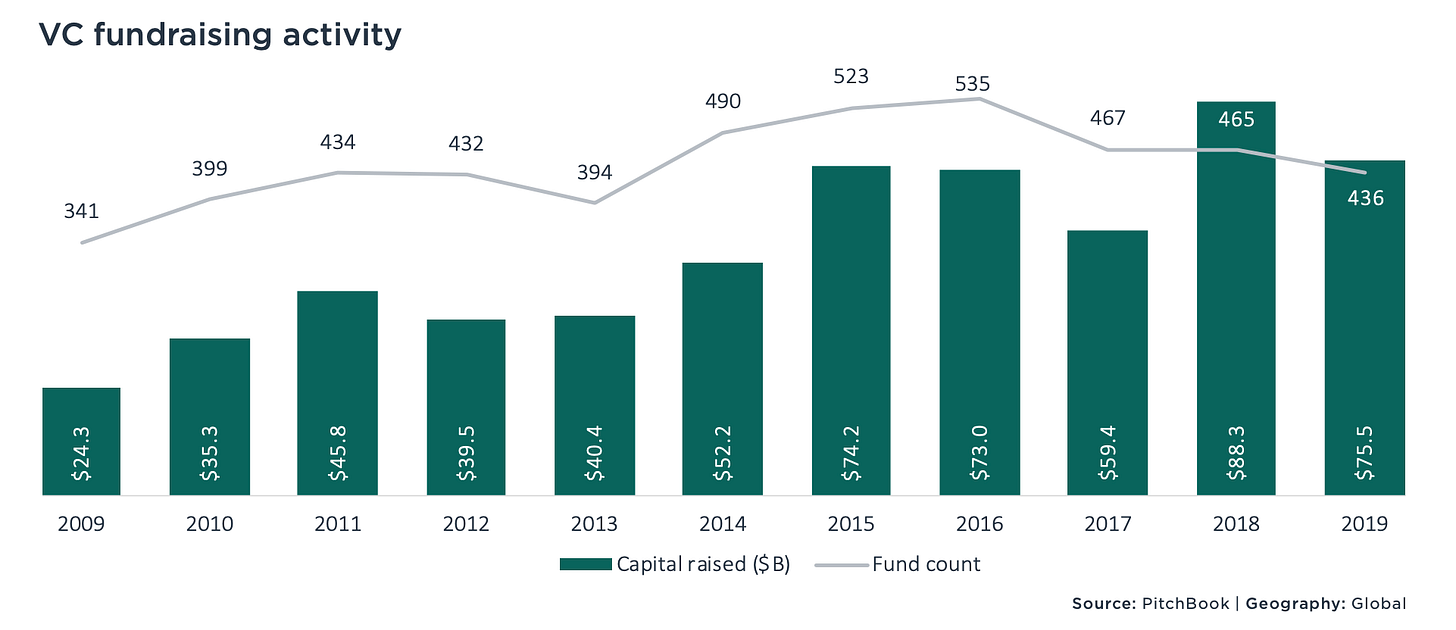 Pitchbook released new data this week on VC fundraising in 2019. Venture funds raised $76B last year, a 15% drop from 2018's record high. The total number of funds closed (436) also dropped - this number has been steadily declining since 2016.
A couple of interesting stats: 
22% of the capital went into the top 10 funds, significantly lower concentration than we've seen in previous years. 

Only 32% of funds raised last year (by #, not $ value) fell into the "micro-fund" category (<$50M). Despite the recent hype around high-profile micro-funds, this is the lowest percentage in the last decade. 

85% of follow-on funds were larger than the firm's previous fund, with a median size increase of 57.1% (!!). As an example, for a $500M fund, this would mean an upsize to $785M.
---
news 📣
💻 Coronavirus hits Apple earnings. Apple told investors this week that it likely won't meet its Q1 revenue estimates due to the coronavirus. Sales in China have been weaker than projected (Apple closed all of its 42 stores in the country), and iPhone supply is also "temporarily constrained" due to a slowdown in Chinese manufacturing. Apple is one of the first U.S. companies to officially update earnings guidance as a result of the coronavirus, but many other companies (including Walmart, Disney, General Mills, and Nike) have warned shareholders of a potential impact.
🌎 Jeff Bezos creates $10B climate fund. Amazon CEO Jeff Bezos announced via Instagram that he is launching the Bezos Earth Fund, which will give grants to scientists, activists, NGOs, and others looking to "help preserve and protect the natural world." The fund, which will be capitalized with $10B of Bezos's own money (independent from Amazon), will begin awarding grants over the summer. Many believe the fund will be a "game changer" for climate research, as it dwarfs the previously record-breaking $4B donated in 2018 by almost 30 organizations.
🥄 Blue Apron considers an exit. Meal kit company Blue Apron is reportedly re-evaluating its future as an independent company, and may consider acquisition offers or sell some of its assets. Blue Apron had a disappointing IPO in 2017 and is currently trading at an enterprise value of $121M - the company's last private valuation was $2B. Blue Apron did $455M in 2019 revenue, a drop from $668M in 2018, though it also cut losses in half. Check out the Observer's analysis of what went wrong with Blue Apron, from spiraling marketing costs to competition from Amazon/Whole Foods.
☁️ Dropbox soars on strong earnings. Cloud storage company Dropbox rose 16% on Q4 earnings, breaking its IPO price (from 2018) for the first time since September. The company's revenue grew 20% QoQ for the last two quarters, and Q4 earnings beat analysts' expectations for both revenue and net loss per share. CEO Drew Houston said the company plans to be profitable on an un-adjusted basis by the end of 2020, and should generate $1B in free cash flow this year.
📈 E*Trade sells for serious $. Morgan Stanley announced this week that it plans to buy discount brokerage firm E*Trade for $13B, the largest acquisition by a major bank since the financial crisis. E*Trade has 5M customers and $360B in assets, and will more than double the number of clients served by Morgan Stanley's wealth-management arm. Morgan Stanley's stock fell 5% on the news, with some expressing concern about the LTV of retail investors who pay zero commissions on trades.
In other online brokerage news - check out TechCrunch's article about Robinhood's launch of user profiles this week, a feature that brings the investment app closer to a social network.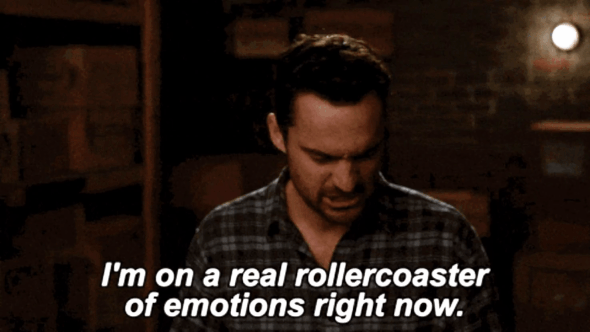 HQ Trivia fans, strap in! Last week, the company shut down after an acquisition fell through and HQ was unable to raise additional funding (you may have tuned in to the drunken final show). This Tuesday, however, CEO Rus Yusupov tweeted that after spending the weekend on the phone, he "found a new home" for HQ that will keep the app running. According to Yusupov, the acquisition is "not a done deal yet," but he is confident that the company will be able to pay severance to employees and cash out players who had winnings in the app.
You may also have seen the news that The Ringer is making a podcast about the rise and fall of HQ, which should be released this spring - we'll be tuning in!
---
what we're following 👀
What happens to the D2C mattresses that get returned?
In a rare misstep, Glossier presses pause on its "Play" line for Gen Zers.
Don't want Alexa eavesdropping on you? A new bracelet can help with that. 
Lambda School faces questions on course quality and student success rates.
a16z released the Marketplace 100, ranking the largest & fastest growing marketplace startups (including CRV portfolio companies DoorDash, ClassPass, ResortPass, and Tophatter!).
In perhaps the most controversial fundraise of the year (so far - it's only February!), canned water startup Liquid Death raised a $9M Series A. The company sells water in aluminum cans with a heavy-metal influenced design and the tagline "murder your thirst." Liquid Death has primarily been distributed through Amazon and its own website, but will be launching nationwide in Whole Foods next month.
The tweet above summarizes much of the discourse on VC Twitter about the fundraise - general confusion about why this is a venture-backed company. We've seen billions in VC funding flow into D2C startups, but most of these companies have innovated on the product (e.g. Rothy's creating washable flats), distribution (e.g. Casper cutting out retail overhead and shipping mattresses directly to you), or price (e.g. Smile Direct Club offering clear aligners for half the price of braces).
Liquid Death doesn't appear to be innovating on any of these fronts. Water is the ultimate commodity, and it's already free! Being able to buy water online (or in Whole Foods) is nothing new, and Liquid Death is significantly more expensive than most other offerings in this space. However, it's undeniable that Liquid Death has passionate fans, many of whom believe that the product is differentiated. The strongest argument here seems to be that it allows people to avoid drinking alcohol at social events without feeling uncool, and it's apparently selling well in bars.
🚨 We're trying something new this week! We'd love to get your thoughts on whether you'd buy Liquid Death and what you think of the fundraise - feel free to comment on this post (you can click the Accelerated logo at the top to view this post in your browser & submit a comment at the bottom).
---
jobs 🎓
LEGO Ventures - Associate (SF)
Allbirds - Product Strategy Associate (SF)*
Postman - Product Marketing Manager (SF)
Two Chairs - Product Manager (SF)*
Chan Zuckerberg Initiative - Data Scientist (Redwood City)
Gradient Ventures - Associate (Palo Alto)*
Savage X Fenty - Product Manager (LA)
Koch Disruptive Technologies - Associate (Wichita)*
FirstMark - Associate (NYC)
Equal Ventures - Pre-MBA Associate (NYC)
Bubble - Accelerator Head (NYC)
*Requires 3-5 years of experience.
We had too many venture roles to include them all this week - check out our recruiting Twitter (@vcrecruiting) if you'd like to see more!
internships 📝
Accomplice - Summer Crypto VC Intern (SF)
Lyft - Data Science, Economist, UX Writer Interns (SF)
West (Venture Studio) - Summer Strategist Intern (SF)
Sumo Logic - PM Intern (Redwood City)
PledgeLA/HBCUvc - Summer VC Intern (LA)
Quibi - UX Research Intern (LA)
Tech.LA - Summer Startup Fellows (LA)
Weave - Product Research Intern (Lehi)
thredUP - Social Marketing Intern (NYC)
DigitalOcean - MBA Product Intern (NYC)
Bonobos - Analytics Intern (NYC)
---
puppy of the week 🐶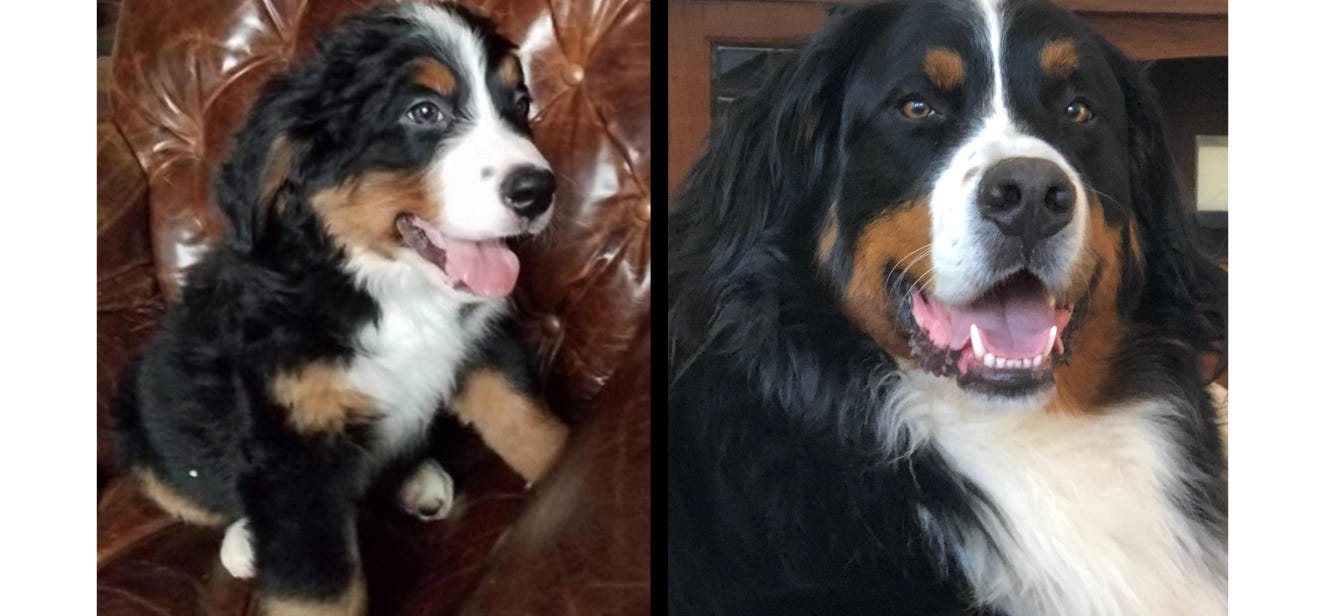 Brody is a two-year-old Bernese Mountain Dog who lives in Oregon - check out his glow-up above, from when he was a puppy to now!
He enjoys hanging out at the dog park with his friends, playing with his toys, and snuggling with his family on the couch.
---
Hi! 👋 We're Justine and Olivia Moore, identical twins and venture investors at CRV. Thanks for reading Accelerated. We'd love your feedback - feel free to tweet us @venturetwins or email us at twins@crv.com.